Can You Buy a Home Without Making a Down Payment?
July 26, 2019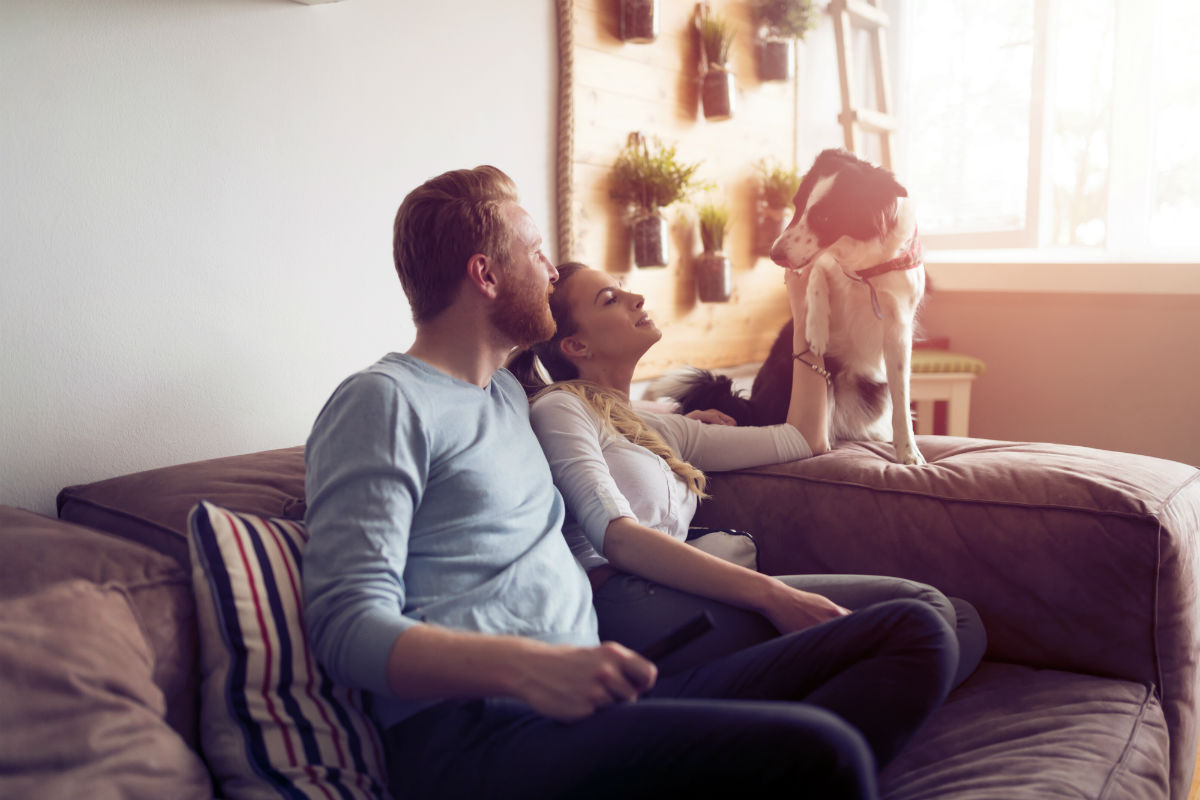 Homebuyers in the United States typically need to pay around 10% to 20% of a home's selling price as a down payment. This requirement serves as a safeguard for lenders, while also indicating to them that you are financially responsible. However, the down payment is often looked upon as a big obstacle to the path toward homeownership. Even in modestly priced neighborhoods, the down payment can amount to thousands of dollars.
Fortunately, there are different types of mortgage programs that require little to no down payment. Zero and low down payment home loans are made available to individuals who meet specific eligibility criteria, which include having good creditworthiness. So, what options might you have?
USDA Loans
The United States Department of Agriculture (USDA) is responsible for issuing USDA loans through its Rural Development Guaranteed Housing Loan Program. You may think about applying for this zero down payment loan if you are an eligible rural or suburban home buyer. USDA loans come in three forms:
Loan guarantees. In this scenario, USDA guarantees mortgages issued by participating local lenders. However, if you choose to pay little or nothing toward the down payment, you will need to get mortgage insurance.
Direct loans. The USDA issues these loans for individuals who fall under the low and very low-income brackets. Where you live might have a bearing on income thresholds. With the right types of subsidies in place, you may look forward to an interest rate as low as 1%.
Home improvement loans/grants. While not quite a solution for homebuyers, these loans and grants work well for existing homeowners. These loans or monetary grants give homeowners the ability to upgrade or repair their homes. By combining a grant and a loan, you may get the assistance of up to $27,500.
One of the benefits of getting a USDA home loan without a down payment is the lower insurance premium when compared to other types of loans. In addition, if you take a look at the USDA eligibility map based on the type of property you wish to purchase, you will notice that most areas outside of the country's major cities also qualify as rural areas.
There is no minimum credit score requirement for a USDA loan. However, you become ineligible if you have existing delinquency of a nontax federal debt. Applicants without adequate credit history may consider applying because other factors are then taken into account. If your credit score is lower than 640, your application goes through a more stringent underwriting process.
How much you may borrow through a USDA loan depends on the location of your desired home, and limits vary from one county to the next. Limits in most countries range between $120,000 and $250,000, although they can go up to around $570,000.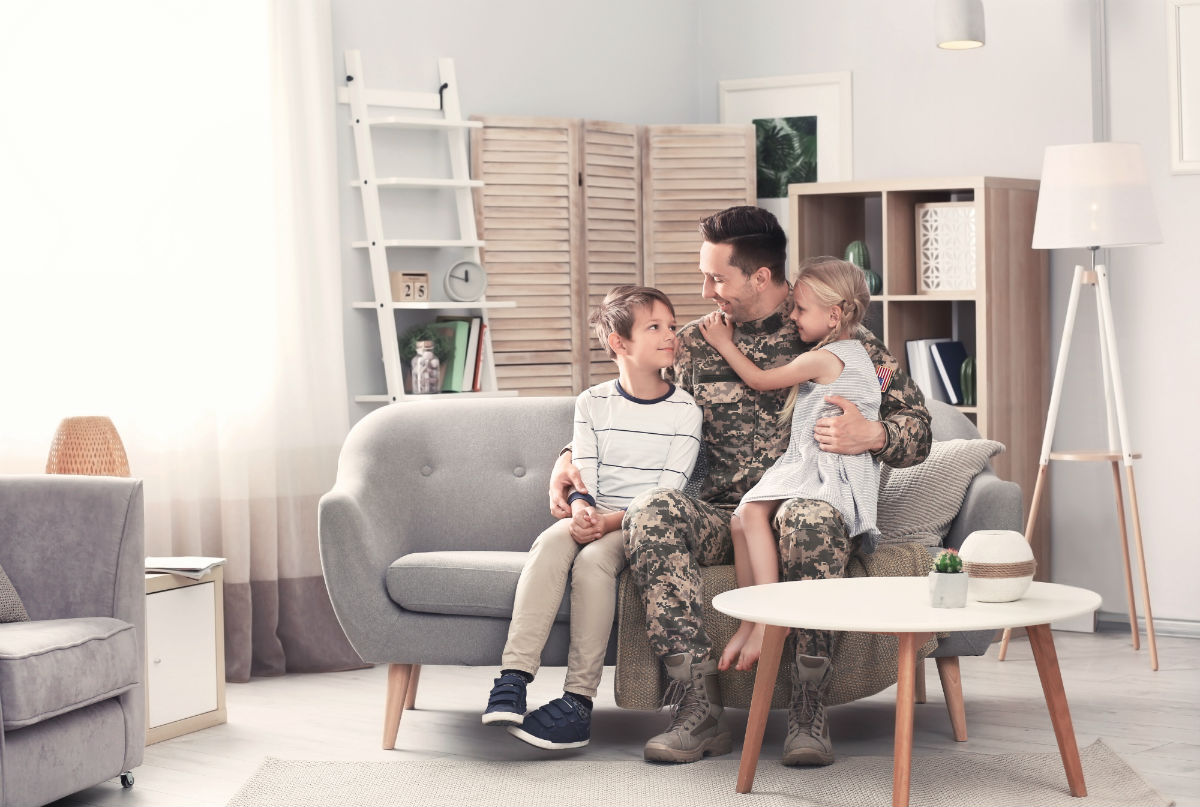 VA Loans
The U.S. Department of Veteran Affairs is responsible for providing VA loans. People who may qualify include existing service members, veterans, as well as eligible surviving spouses. These home loans without down payment also take away the worry of making monthly mortgage insurance payments. However, you need to pay a funding fee that may vary depending on your military category and the type of loan you get. The offerings include:
Purchase Loans and Cash-Out Refinance. You may apply for a purchase loan to buy a house. If you wish to borrow against the equity you have built in your existing home, you may go the cash-out refinancing way.
Native American Direct Loan (NADL) Program. Meant specifically for eligible Native American Veterans, this program lets applicants purchase, construct, or improve their existing homes on Federal Trust Land. Applicants may even make use of this program to further reduce interest rates on VA loans.
Interest Rate Reduction Refinance Loan (IRRRL). The IRRRL is also referred to as the Streamline Refinance Loan. It gives existing VA loan holders the ability to get lower interest rates.
Adapted Housing Grants. These grants are meant for veterans who suffer from a permanent and total service-connected disability. Applicants may use the funds to build or buy adapted homes or to modify existing homes to make them more suitable for living.
While the VA loan program does not have a minimum credit score requirement, it is not unusual for lenders who accept a minimum down payment for home loans to have their own requirements. Most lenders look for credit scores in between 620 and 640, although there are some that accept lower scores. You will also need a valid Certificate of Eligibility (CoE).
There is no maximum limit surrounding how much you may borrow through a VA loan. However, there is a limit on the amount that the VA guarantees. For a single-unit property, this limit currently stands at $484,350 in most states across the country. If you are looking at buying a home in a high-cost market, the limit extends up to $726,525.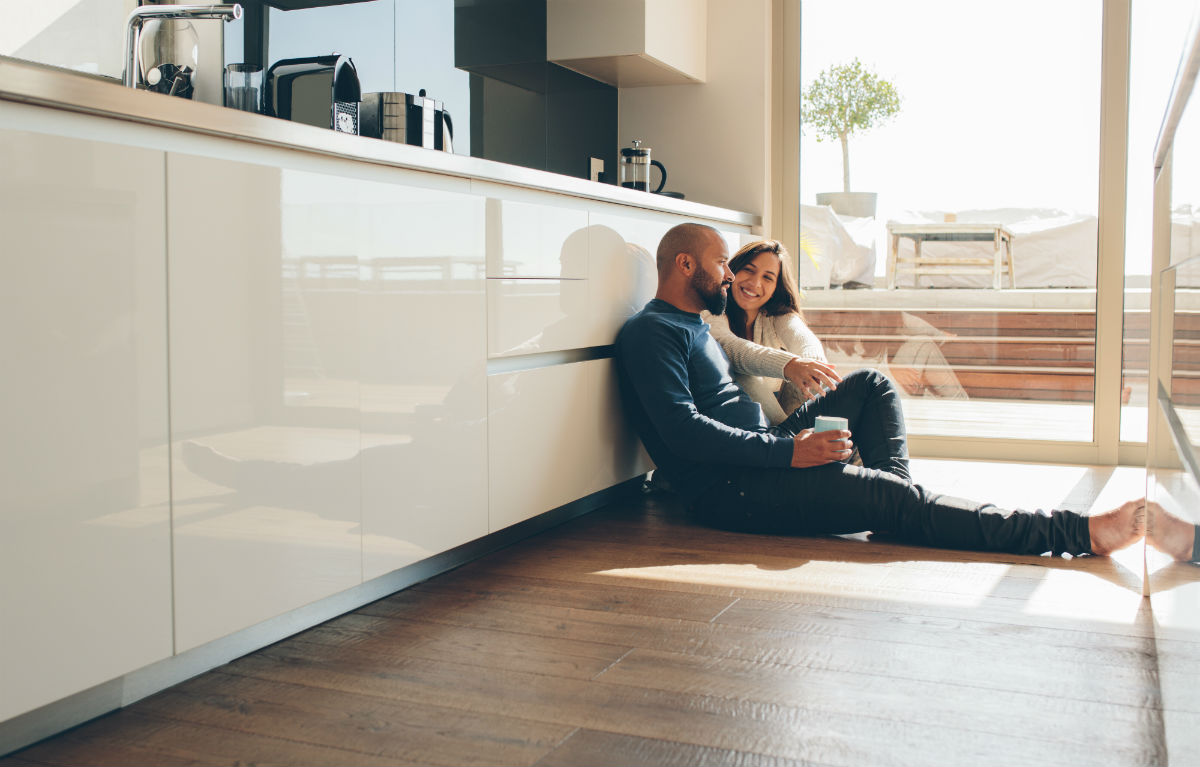 FHA Loans
If minimum down payment for home loans is your main criteria in looking for a mortgage, you might benefit by taking a look at what the Federal Housing Administration (FHA) has to offer. FHA was founded in 1934, with the aim of reducing requirements to get a home loan and encouraging homeownership. FHA loans are issued by FHA-approved lenders, and they are insured by FHA.
While you cannot get a home loan without down payment through FHA, you might qualify to make a 3.5% or 10% down payment. What makes FHA loans particularly popular is that they offer increased flexibility through the eligibility criteria.
Since FHA works as a guarantor on your loan, you need to make mortgage insurance premium payments. This is because if you end up defaulting on the loan, FHA is responsible for repaying the lender the amount you owe toward the mortgage. How long you need to keep paying mortgage insurance premium depends on the loan-to-value ratio as well as the loan term.
Conventional 97 Loans
Fannie Mae provides these loans for first time home buyers who wish to purchase primary residences. You need to pay at least 3% as a down payment. Private mortgage insurance remains in place until you acquire at least 20% equity in your home. Most lenders who provide these loans require credit scores of 680 and above.
HomeReady Loans
Fannie Mae provides these loans for low and moderate-income earners who wish to purchase primary residences as well as for those who want to refinance existing primary residence mortgages. These loans require 5% down payment. Until you get 20% equity in your house, you keep making payments toward private mortgage insurance. A credit score of 680 or above is typically required.
Home Possible Advantage Loans
Freddie Mac provides these purchase and refinances loans to applicants who do not own any other property, although it makes a few exceptions. You need to pay at least 5% as down payment, and private mortgage insurance is part of the parcel. Your credit score needs to be 660 or above.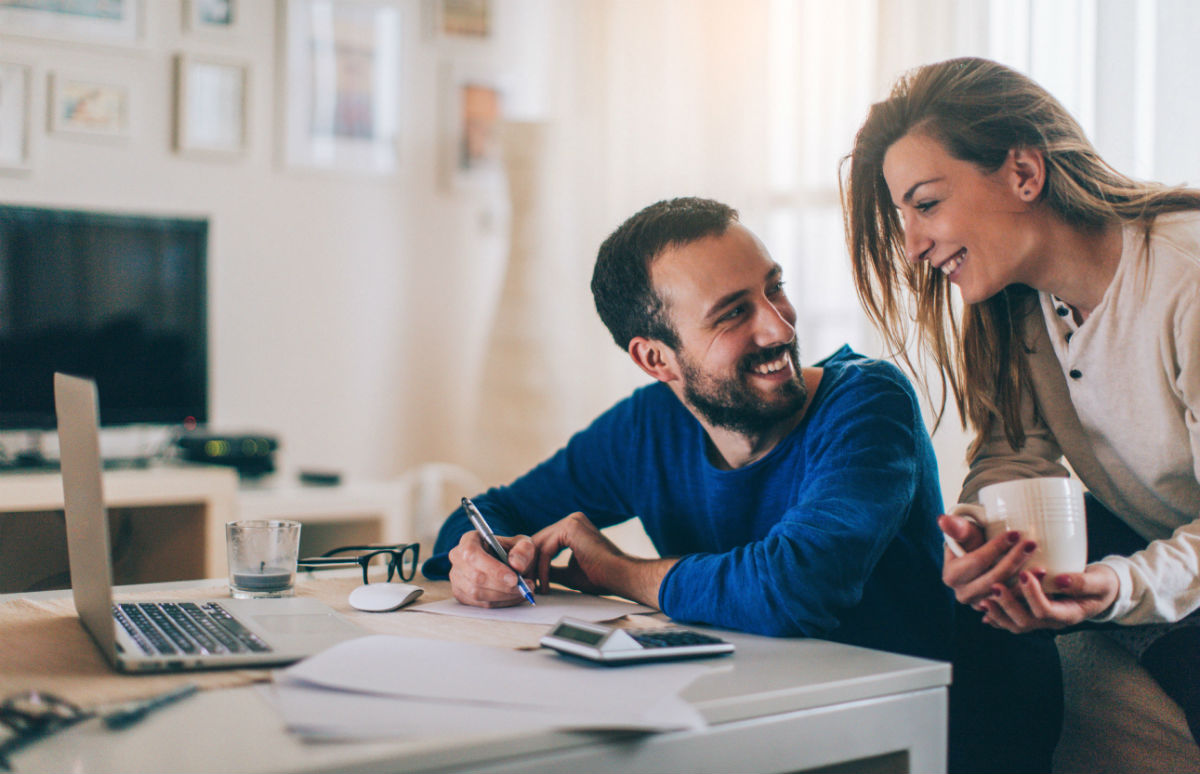 Is a Zero or Low Down Payment Home Loan Right for You?
You might benefit by getting a home loan with a low or no down payment if you want to buy a house quickly, but do not have money to put toward the down payment. Given the existing market scenario and mortgage interest rates, this might be as good a time as any to consider going the homeownership way. Some people also get home loans with a low or no down payment so they may continue to have more cash on hand to take care of other expenses or to make investments.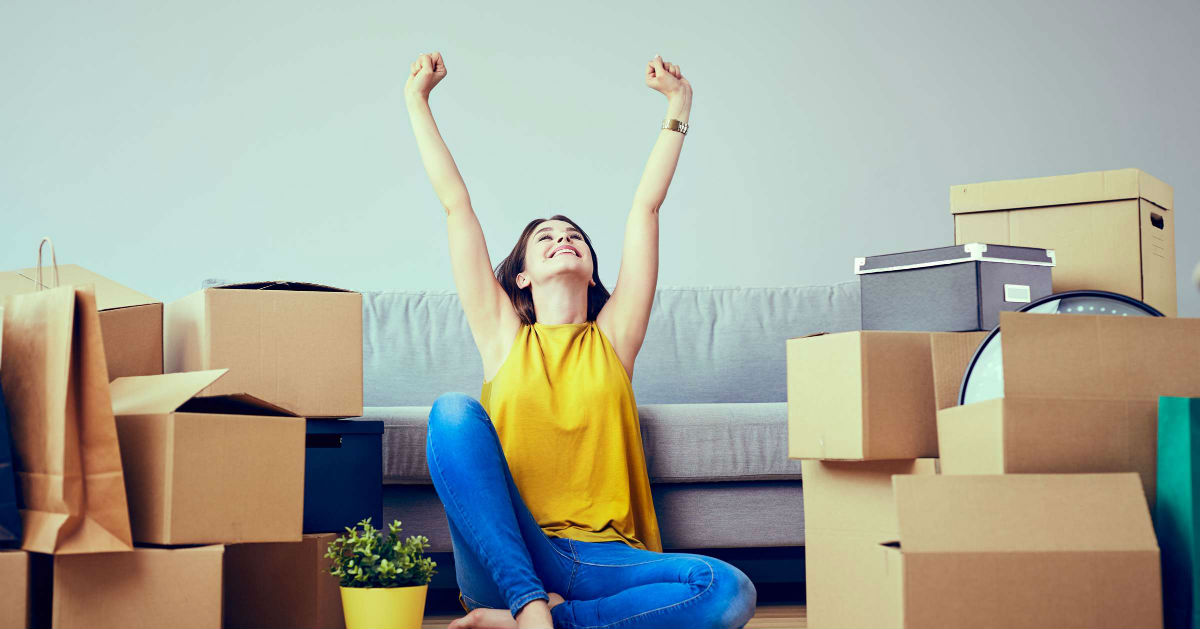 Can You Go Wrong With a Zero Down Payment Home Loan?
The idea of paying zero or minimum down payment for home loans comes with its share of drawbacks. Even if you get a competitive interest rate, you will, in all likelihood, end up making a higher monthly repayment. Other drawbacks might include:
Higher mortgage insurance. More often than not, home loans without down payment require that you make ongoing payments toward mortgage insurance. Besides, the lesser you pay as down payment, the more you pay toward mortgage insurance.
Some home loans without down payment attract funding fees, which can be a tidy sum. Even if the fee is incorporated into the loan, the buyer is still responsible for paying it at some point.
Financial risk. When you get a zero down payment home loan, you start by having absolutely no equity in the house you purchase. In such a scenario, if the market experiences a downturn, your exposure to financial risk might be significant. This is especially the case if you need to sell the house, and end up getting less than what you paid. Even if you do not sell the house, you still end up owing more toward your mortgage than the actual worth of the house.
Conclusion
Several homebuyers look at paying zero or minimum down payment for home loans. Depending on factors such as your income, creditworthiness, and what you do for a living, you might qualify for a home loan without down payment or one that requires you to pay 3% to 10% as a down payment. However, the type of loan you get notwithstanding, it is important that determine if you can afford to make mortgage payments and keep up with other homeownership costs. Once you get that out of the way, all you need to do is contact a reliable lender.