7 Tips to Improve Your Home's Appeal Before Selling This Spring
April 28, 2021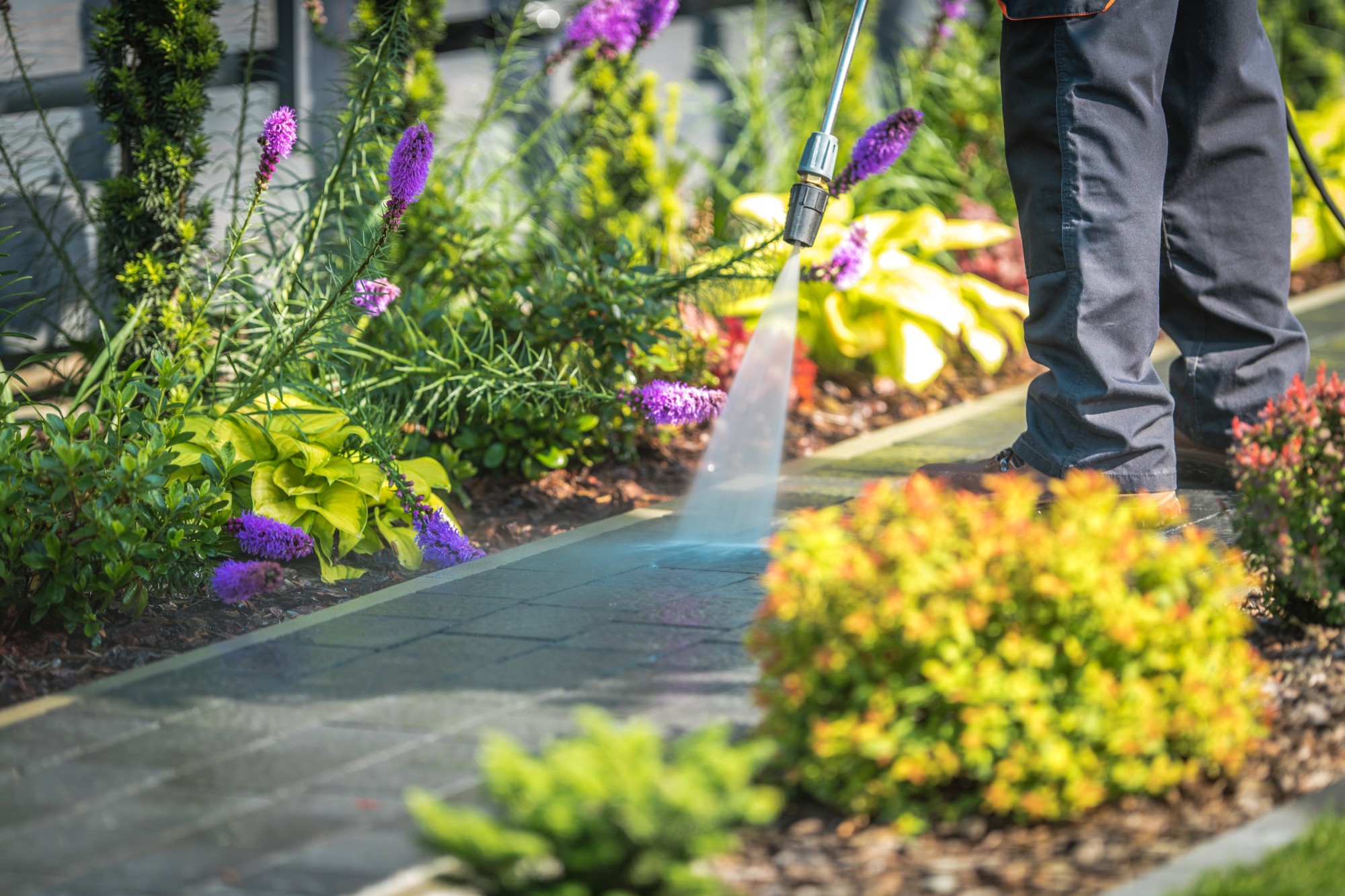 Just when the country was getting ready for its spring home selling season in 2020, the COVID-19 pandemic struck and put a spanner in schemes of many things. While the real estate market has experienced considerable twists and turns since then, it seems poised at a relatively good juncture for now.
According to recent data released by the U.S. Census Bureau and the U.S. Department of Housing and Urban Development, sales of new residential homes across the country stood at a seasonally adjusted annual rate of 775,000 in February 2021, up over 8% from 716,000 in February 2020.
Why Is the Spring of 2021 a Good Time to Sell?
Now that we've crossed the one-year mark of living with the COVID-19 pandemic, it is fair to expect people to get about with the plans they'd previously put on hold. In the real estate sector, this means that sellers who've been waiting on the sidelines will start reviving their plans, as will buyers who've put their plans on hold. This also applies to people who've wanted to downsize – by selling their existing homes and buying smaller ones.
Interest Rates to Remain Low
One of the main factors that drove the housing market in 2020 was historically low interest rates on mortgages. People who wish to purchase homes in 2021 can take heart in knowing that most experts expect interest rates to remain low through 2021 too. Consider this – the average interest rate for a 30-year fixed-rate mortgage stood at 3.13% on 8 April, 2021, down 0.20% from a year before. The drop was close to 0.5% for a 5/1-year adjustable rate mortgage.
Possibility of a Larger Inventory
A low inventory in most parts of the country over the last year has led the housing sector to predominantly become a sellers' market. Buyers continue to scramble for opportunities, and bidding wars have become rather commonplace in most major markets. With the vaccination drive gathering considerable momentum, there is hope that the housing market might return to normal soon.
As a result, many homeowners who wish to sell their homes and were reluctant until now might decide to put their homes on the market before it gets flooded with more inventory. However, it does not appear that the housing market will cool off in the immediate future.
Multiple Offers to Stay
Given the existing shortage of inventory, sellers may expect to keep getting multiple offers, at least in the months to follow. Even though more homes are making it to the market, catching up with the growing demand is bound to take some time. This is especially true of homes with large outdoor spaces in booming suburban markets, because there is an increase in demand for such homes owing itself to the new work from home lifestyle.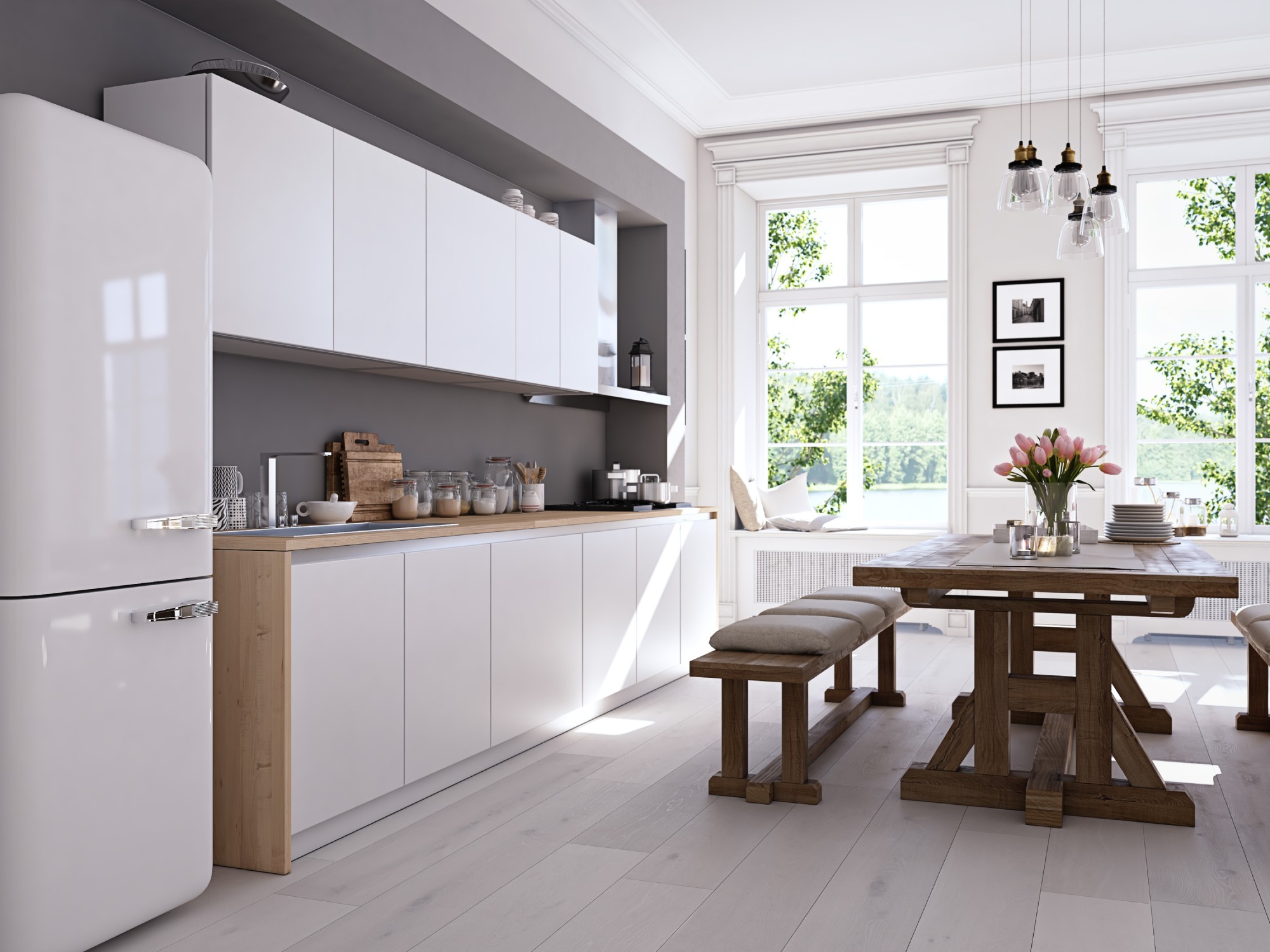 Spring Brings Buyers in Droves
If you are to look at statistics surrounding home sales in the country based on seasonality, you will notice that spring is the busiest period. Data released by the National Realtors Association (NAR) suggests that sales-related activities increase by around 35% in February and March. However, historically, the greatest number of sales take place in May, June, July, and August.
One reason why spring finds favor with buyers is that they want to take a month or two to settle down in their new homes before the beginning of a new school year. Another reason is that the days are longer, and the weather is more conducive to stepping out and looking at homes.
Tips to Increase Your Home's Presale Appeal
Sure, now is a good time to sell a home, all the more so because of a shortage of supply. While home sales have risen steadily over the last few years, it is important that you do not get complacent about the process. Remember that most buyers tend to know how to spot possible shortcomings and have relatively high expectations. Besides, you can expect buyers to carry out research about buying homes during the spring prior to beginning their search.
From a seller's perspective, you need to do the best you can do to up your home's value. However, it is equally important that you don't go overboard, or there's a risk that you may realize a poor return on investment (ROI).
1. Let There Be Light
Spring brings with it plenty of light, which you need to take advantage of by opening your home's windows. Besides, it's not just light, but the freshness in the air that also permeates through into your home. Other than making homes feel more aesthetic, an abundance of light also helps make rooms look bigger. If your home, or any particular room, does not have enough windows, use additional ceiling or floor lights to brighten up relatively dark corners.
If you're thinking about adding a skylight to increase light in any particular indoor space, you might want  think again. This is because while some prospective buyers would appreciate the additional light and energy saving during colder months, others could view them as a source of leaks, water damage, and unwanted heat during the summer.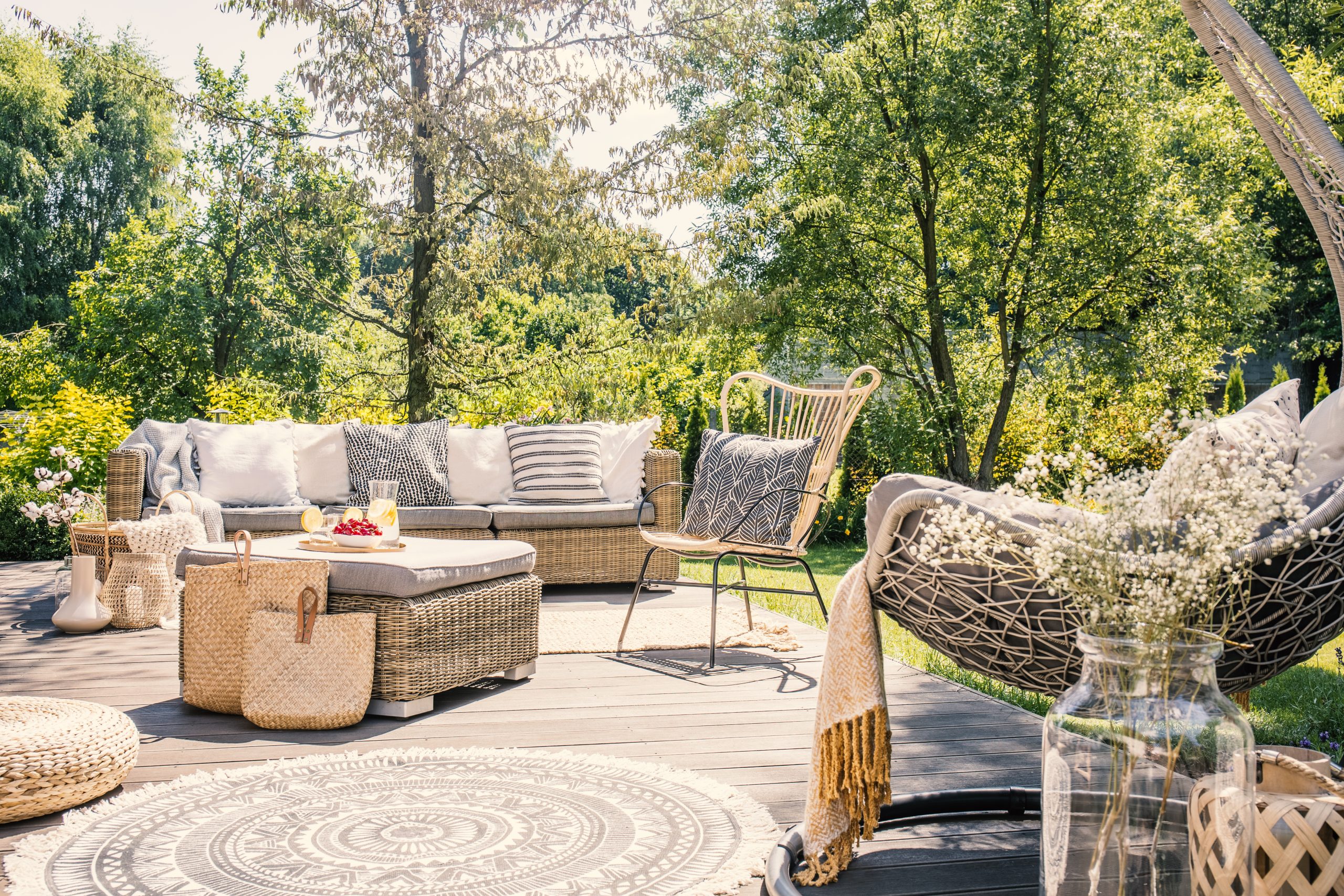 2. Give the Exterior a Makeover
Just about every professional associated with the housing sector can vouch for the importance of improving a home's curb appeal before putting it on the market. According to a study released in the Journal of Real Estate Finance and Economics, homes with great curb appeal fetched 7% more money than comparable homes with poor curb appeal. The number rose to 14% in slow markets, where buyers are typically particular with the features.
For the uninitiated, curb appeal refers to how attractive a house looks when viewed from outside or a short distance. Fortunately, getting your house to look good from the outside is not as hard as one might imagine.
The yard. Among the first things that catch the attention of prospective buyers is the home's yard. With winter behind us, it's normal for yards to appear littered and messy. If your yard is bereft of flowers and other types of foliage, now is a good time to start.  Plants with colorful flowers around the perimeter of the yard can work wonders in reflecting the vibrancy that comes with spring.  Make sure the shrubbery is neatly trimmed and keep weeding your yard at regular intervals.
The driveway. Not many people need to reseal or completely redo their driveways when selling their homes. However, your driveway should not reflect poorly on your home. For instance, a driveway that is full of cracks or weeds will not seem appealing to a prospective buyer. Power washing your driveway provides an easy means to get rid of seemingly hard to remove oil stains. You may also use a power washer to clean your yard's siding.
The roof. Ignoring the condition of your home's roof is never a good idea, all the more so when you plan to sell. This is because an old or damaged roof never makes a good impression. In addition, buyers generally wish to avoid making significant expenses after purchasing homes. Depending on the condition of your home's roof, consider if it requires a replacement or merely minor repairs.
The front door. Not quite in, but almost there, your front door serves as an indication of what one might expect inside. As a result, make sure that it is newly painted and completely functional. Depending on the importance of your door's existing condition, you might consider getting a new one too. A front door that you need to open with a struggle or one that creaks every time you open or close it is likely to create a poor impression.  Keep the surrounding areas clean as well.
A porch or a patio. If your home has a porch or a patio, make sure it's in good shape because spring is perfect for spending time under the sun. If a walkway leads up to it, add some colorful plants along the way.
3. Look for Pending Repairs
How well a house is maintained has a direct bearing on its selling price. When homebuyers come across several pending repairs in your home – on their own or through a professional home inspector – they might be inclined to look elsewhere or make a lower offer. Before putting your house on the market, make sure the following are up to the mark:
Foundation and structure
HVAC system
Electrical systems (including wiring)
Plumbing
Appliances
Chimneys
While you're at it, check for dampness, mold, and mildew in bathrooms and the basement as well.
4. Say Goodbye to Clutter
A cluttered home can be quite a turnoff for a prospective buyer. However, it's only natural for clutter to creep in after you've spent a considerable time living in the same home. When de-cluttering your home, it is important that you focus on one space at a time. You might be surprised to see just how much you can get in order. If you end up with a lot of items you no longer need, you may consider selling them online or having a garage sale.
5. Personalization No More
Try to remove just about anything that personalizes your home. This is because if there's an overt display of personalization, prospective buyers might find it hard to imagine how they could use the space. While this does not mean that your home should not be inviting, you need to strike a balance between neutral and warm. Areas that typically need your attention include personal effects, wall hangings, and collections.
6. Add Color
Once you have de-cluttered and depersonalized, think about creating a lively atmosphere for prospective buyers. If you plan to repaint interior walls, stick with neutral hues that find mass appeal. You may also add color inside your house by using indoor plants as well as accessories such as pillows, cushions, rugs, and simple artwork.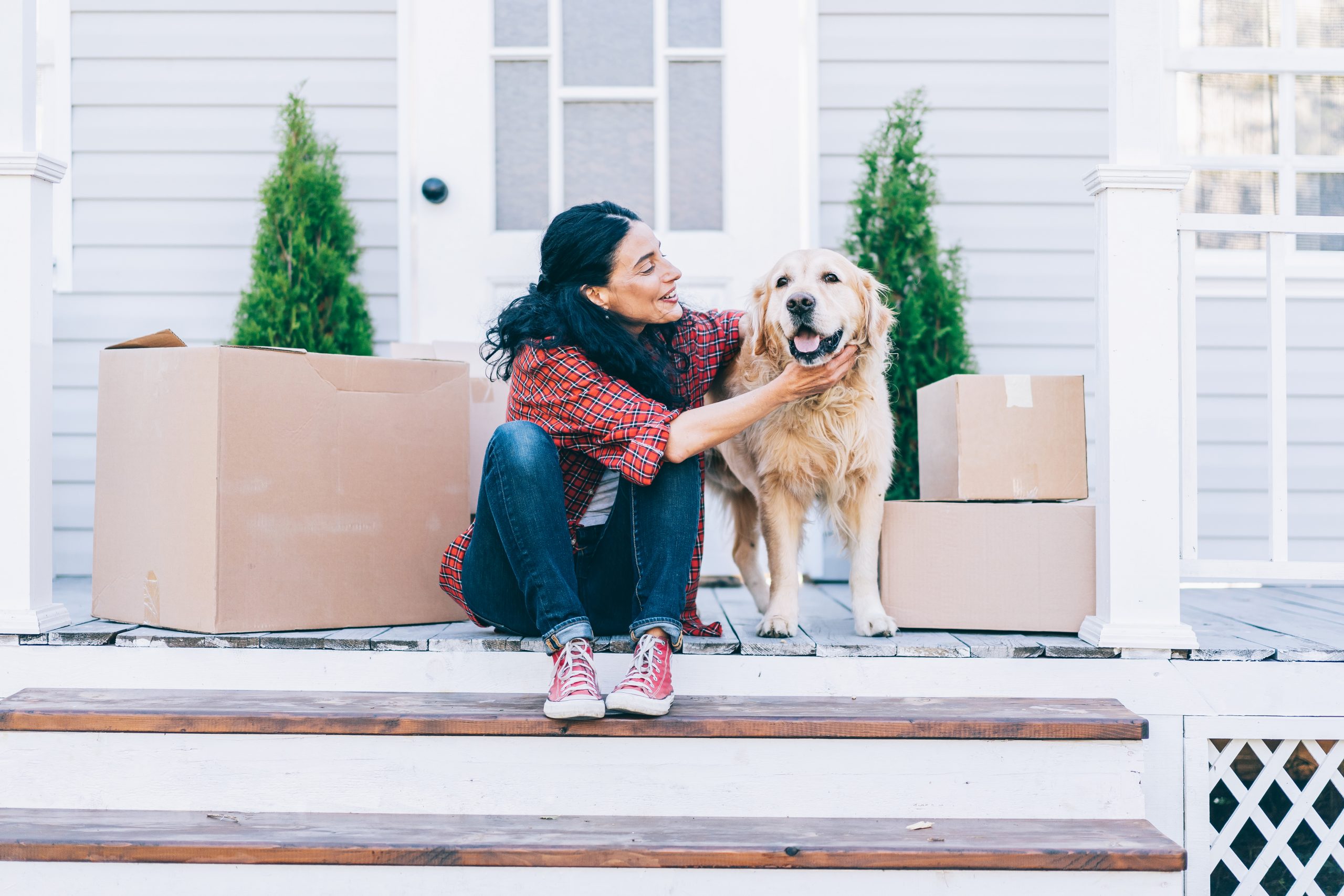 7. Think Hard
Before you get on the path to improve your home's appeal, pay due attention to these aspects.
Your reason for making changes. Determine if you wish to sell your home for more money or simply make it ready for showing to prospective buyers. Seriously reconsider making major renovations as they might not result in the desired ROI. If you feel your home is in good condition, you might not have to do much.
Your budget. Come up with a budget and then determine just what it allows you to do. Make a list of all the changes you would like to make and prioritize them based on your budget. Having a budget ensures that you keep your costs in check.
The neighborhood's style. The changes you undertake should ideally be in line with the general style of your neighborhood. For instance, if none of the homes in the vicinity have swimming pools, adding one in your home might limit the number of prospective buyers. This is because you would then price your home higher than the average price of otherwise comparable homes in the neighborhood. Something seemingly as trivial as having picket fences in a lane of houses filled with tall hedges might not work well either.
Permissions. If you plan to make extensive or structural changes, you might need to get permissions from your homeowner's association (HOA) and/or the local zoning board.
Conclusion
Given the lackluster supply and a significant rise in demand, the Spring of 2021 appears to be a great time for selling your home. However, getting it sale ready is crucial if you hope you get a good deal. Making sure your home is prepped in the right manner can help increase its appeal as well as value, although it's important that you don't go overboard with your spending.
With there being no major respite from the spread of COVID-19, it is safe to assume that many prospective buyers will choose to conduct virtual home tours. Therefore, it's important that you give them this alternative.  Some buyers might be in a hurry to close deals, especially toward the end of spring. If you can provide flexibility in this respect, you may gain some concessions from the buyer's side as well.