All You Need to Know About VA Loans
March 28, 2021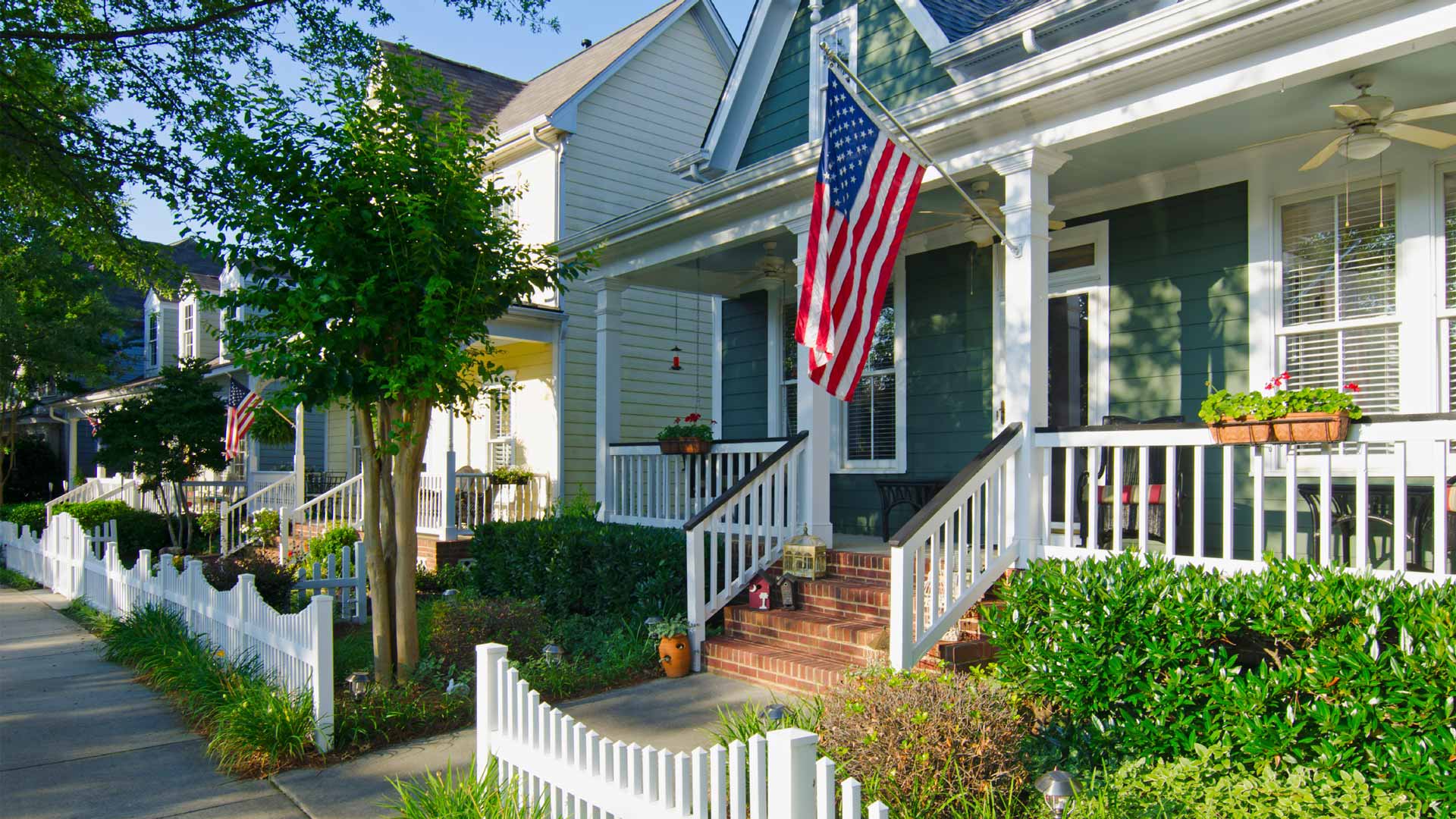 When the U.S. Government signed the Blue Water Navy Vietnam Veterans Act into law in 2019, the Department of Veteran Affairs (VA) lifted previously applicable lending caps. This ensures that eligible borrowers may apply for VA loans in all regions, irrespective of the loan amount. Depending on your circumstances, getting a no down payment VA loan might work well for you. However, it is best that you learn how these loans work before making a decision.
What Is a VA Loan?
While private lenders provide VA loans, they are backed by the Department of Veteran Affairs. This is its way of helping active duty service members, veterans, and survivors become homeowners.  Created in 1944 as part of the Servicemen's Readjustment Act or the GI Bill of Rights, VA loans have been popular since.
Since VA loans are government-backed – meaning that the government will repay all or part of your loan in case you default or face foreclosure – they are relatively easier to attain when compared to conventional loans. VA loans require no down payment, but you need to pay a loan funding fee. According to recent data, the Department of Veteran Affairs backed over 1,246,000 home purchase and refinance loans in 2020.
Benefits of Getting a VA Loan
Getting a VA loan comes with various benefits.
No down payment. Unlike conventional loans where you need to pay at least 20% as a down payment, you may get a VA loan without making any down payment. In 2018, over 75% of all VA-backed loans came with no down payments.
No limit on the loan amount. While there is no limit on how much you may borrow through a VA loan, there is a limit to the liability that the VA takes. As of 2019, this stands at a maximum of 25% of the loan amount, minus the amount of the entitlement you've previously used.
No PMI. When you don't come up with the required 20% down payment for conventional loans, you are required to get private mortgage insurance (PMI). For a $200,000 loan, this can add over $160 to your monthly repayment. Since VA loans are government-backed, you don't have to pay extra for PMI.
No credit score requirement. The Department of Veteran Affairs does not require a minimum credit score to issue its Certificate of Eligibility (COE). However, most lenders still require that borrowers have credit scores of 620 and higher. Not having any credit history at all might also make lenders wary about lending to you.
Not just for first-time buyers. As long as you successfully repay your VA loan, you may apply for another.
No prepayment penalty. You don't have to worry about additional charges or fines if you decide to pay our loan off ahead of schedule.
Foreclosure assistance. In the unfortunate event that VA loan holders face potential foreclosure, they can get the Department's loan specialists to negotiate with their lenders for better terms.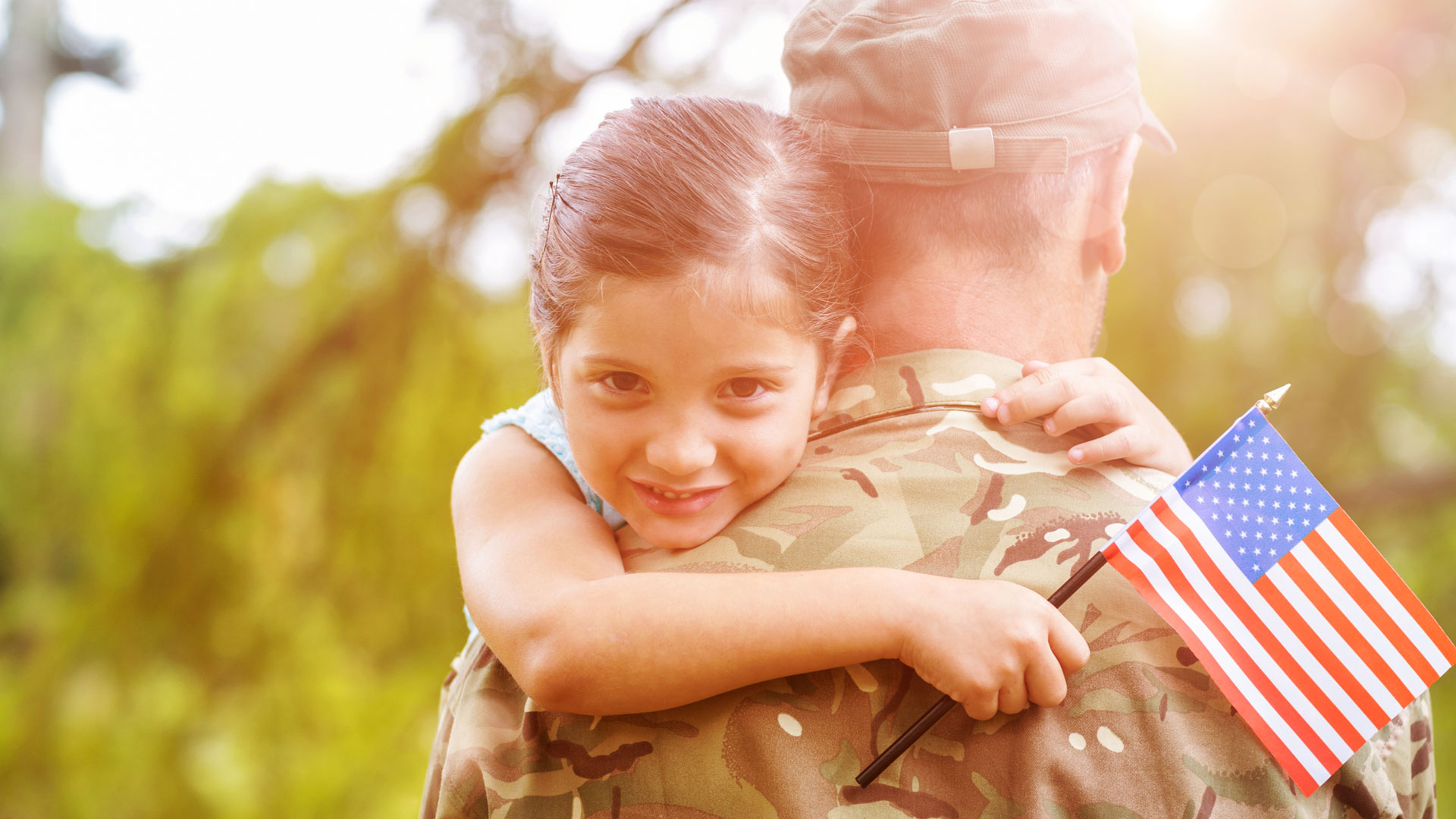 Are You Eligible for a VA Loan?
If you are on active duty or have served in the U.S. Military, you might qualify for a VA loan. The Department extends this benefit to members of the Army, Air Force, Navy, Coast Guard, Marine Corps, and National Guards. To apply for a VA loan, you need to get a Certificate of Eligibility from the VA. You are required to use the home you purchase as your primary residence.
Minimum Active Duty
Eligibility requires that you meet the minimum active-duty service requirement depending on when you served. For instance, if you are a veteran who served on active duty for 90 days during wartime, or over 180 consecutive days during peacetime, you are eligible to receive the COE. If you enlisted any time after September 7, 1980, you need to have served at least two years. It is also important that you have not been discharged dishonorably. National Guards needs to have served for at least six years to qualify.
Spouses
Surviving spouses of service members who were prisoners of war or went missing in action might qualify, provided they do not remarry. Spouses of veterans who passed away from service-related reasons while in active duty, and who remarried after December 16, 2003, or after turning 57 years old might also be eligible.
Foreclosure and Bankruptcy
Foreclosure and bankruptcy don't have a long-lasting effect on your ability to get a VA loan. For instance, you may apply for a VA loan any time after two years from the date of a foreclosure or bankruptcy ruling.
Types of VA Loans
Depending on whether you qualify, you may get a VA loan to purchase a home or refinance an existing mortgage.
Home purchase. You may qualify for a VA loan if you wish to purchase a house that will serve as your primary residence. Depending on the state in which you live, you might benefit by getting property tax reductions meant for military borrowers.
You may consider refinancing your existing VA mortgage to bring down its interest rate. Alternatively, you may use the VA Interest Rate Reduction Refinancing Loan (IRRRL) to switch from an adjustable-rate mortgage to a fixed-rate mortgage.
Are There Any Drawbacks?
Getting a VA loan might seem great, but knowing just what might go wrong down the line is in your best interest.
The zero down payment pitfall. Getting on the homeownership path without making a down payment might seem great. However, you need to account for the monthly repayments, as well as the extra interest you'll end up paying throughout the course of the loan. Besides, if there's a negative shift in the housing market, you might end up owing more than your house than it is actually worth. This means taking a financial hit if you wish to sell your home or having to wait for the market to revive again.
Loan funding fees. While you don't have to attain PMI, you still need to pay a VA loan funding fee, which may vary from 1.25% to 3.3% of the borrowed amount. If you get a $250,000 loan, this fee could be between $3,125 and $8,250. This fee is typically added to the value of the balance of the loan and increases your monthly repayment. In some cases, you might have to pay a loan origination fee charged by your lender.
Not available for all property types. Getting a VA loan for new construction is possible, although building sites, plans, and builders need to be VA-approved. Approval requires three inspections, and builders need to provide at least one-year guarantees. Getting a VA loan for Co-Ops and vacant lands is not possible.
Not for investment purposes. You cannot use proceeds from a VA loan to invest in real estate. You must use the home you purchase as your primary residence. Refinancing using a VA loan works in the same manner, meaning that you must live in the house that contains the mortgage you wish to refinance.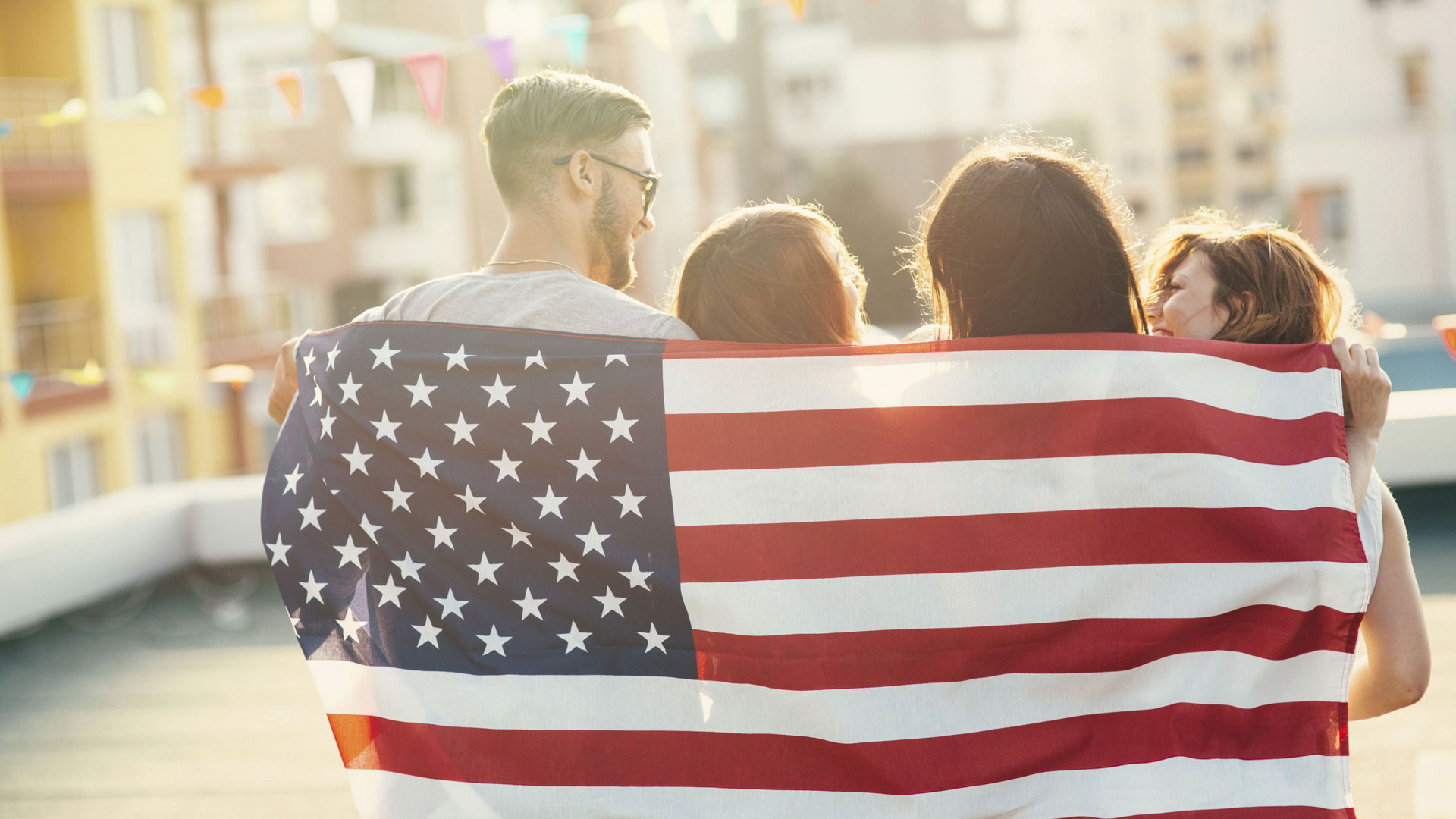 Steps Involved in Buying a Home Using a VA Loan
Buying a home using a VA loan requires that you follow various steps.
Determine Affordability
Create a budget after accounting for your household expenses in order to determine how much you can afford to pay toward your mortgage each month. If you think you're falling short, establish if you can eliminate some non-essential items from your lifestyle. While creating a budget is not necessary, it gives you the means to make a well-informed decision.
Select a Lender
Compare different VA loan providers based upon parameters such as interest rates, fees, flexibility in terms, and customer service. Remember that the best mortgage provider might vary based on individual requirements. According to the Consumer Financial Protection Bureau (CFPB), not comparing mortgage providers can cost average homebuyers around $300 per year throughout the course of their loans.
Get Preapproval
Getting preapproved for your VA loan gives you a clear indication of how much your lender is willing to lend to you. It gives real estate agents and sellers an indication that you are serious about buying a home, and not just testing waters. Getting a preapproval might also work in your favor at the negotiation table, especially if you're up against a buyer who does not have preapproval.
This step requires lenders to check your eligibility, determine your creditworthiness, and establish how much you may afford to borrow.
Find a Reliable Realtor
More often than not, home buyers do not have to pay real estate agents, as sellers are typically responsible for paying both agents' commissions. While not all homebuyers employ the services of realtors, doing so might work in your favor.
Real estate agents tend to have local knowledge and can assist you with your search for the right home.  They can help you at the negotiation table and can guide you through all the paperwork that follows. They can also answer any questions you might have about the home buying process. Finding a good real estate agent can be simple, provided you know what questions to ask.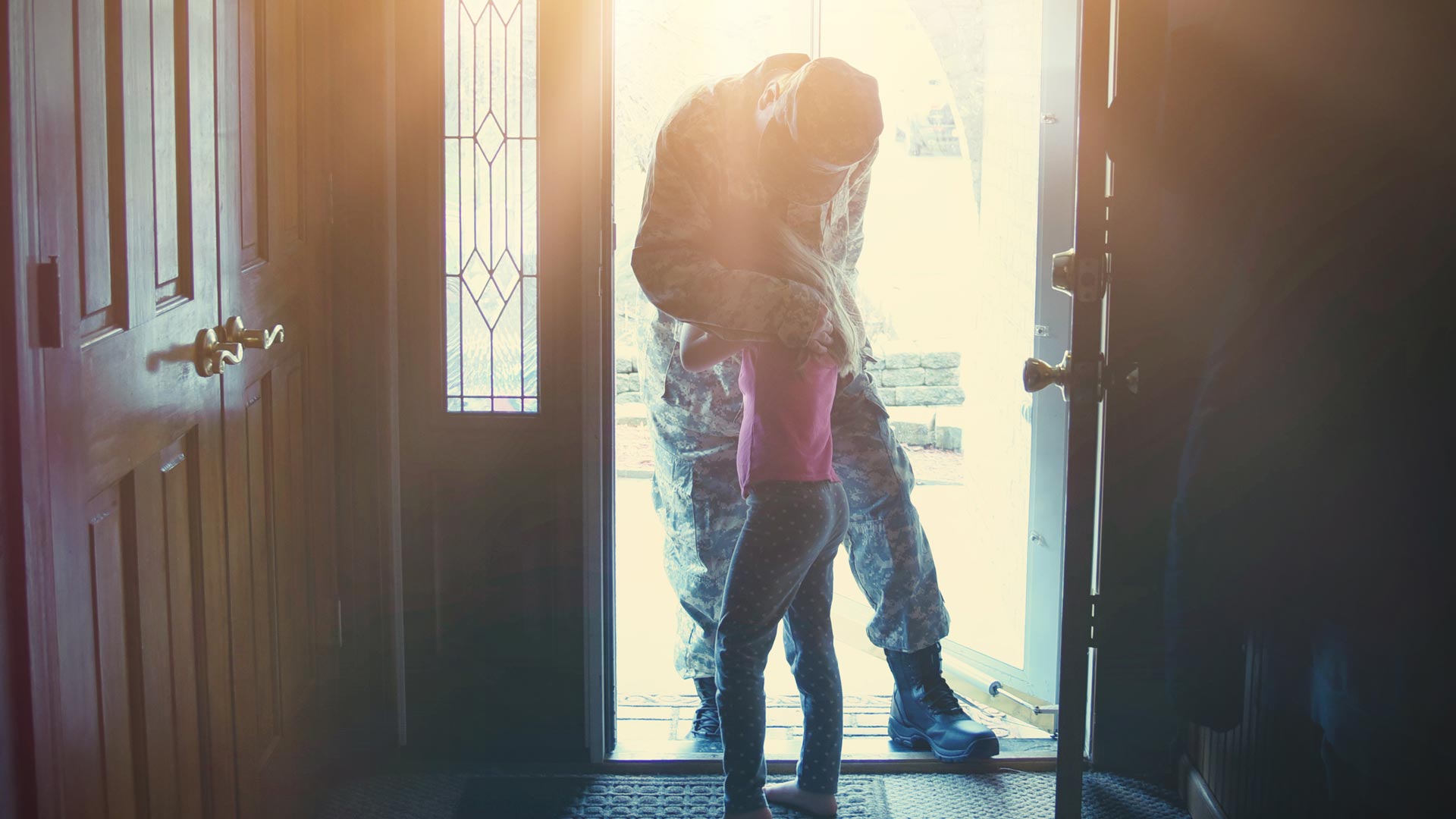 Narrow Down On a House
This step can be fun, although finding the right home might take some time depending on the area you wish to explore. Bear in mind that homeownership and repaying a mortgage is usually a long-drawn affair. This requires steering clear of homes that you feel you might wish to sell in a few years. It is best to highlight your requirements at the onset and then look for homes accordingly.
Opt for a Home Inspection
This step is optional. However, it makes sense to get a professional inspection if you plan to purchase an old home. A professional home inspector will identify all types of major and minor defects, safety issues, as well as other existing and potential problems. This step gives you an indication of how much you might need to spend to get the house in order again.
Bear in mind that an appraisal is not the same as an inspection, and it does not delve deep into a home's condition. It is the responsibility of a VA lender to arrange for an appraisal, as this helps establish its fair market value.
Make Your Offer
Consider taking advice from your real estate agent when the time comes to make an offer. This is because your agent should have the experience and the knowledge to try and get the best possible outcome for you. Your agent can carry out a comparative market analysis to determine if the home's asking price is over the top.
Your agent can also guide you in adding contingency clauses. For example, if you have not inspected the house yet, a contingency clause that hinges on a successful inspection can safeguard your interests. Other contingency clauses can make the contract of sale subject to the approval of your mortgage and/or the home's independent appraisal.
Pay a Deposit
Homebuyers are usually required to pay deposits along with their offers. This tends to vary from 0.5% to 2% of the home's selling price. Once you make a deposit, the buyer is required to take the home off the market. If you fail to go through with the purchase, you might have to forfeit the deposit amount partially or in totality, unless a contingency clause covers your reason for backing out of the deal.
Finalize Your Loan
Give your lender a signed copy of the purchase document. You might need to provide additional documentation during the underwriting stage. If approved, go through the closing disclosure carefully and sign the final paperwork. It can then take your lender up to a week to disburse the funds.
Conclusion
If you qualify for a VA loan, you may get on the path to homeownership without making a down payment. However, while getting a VA loan comes with various benefits, you need to take a look at possible downsides as well. If you are unsure about how well a VA loan might work for you, consider seeking assistance from a qualified professional.
DISCLAIMER:
30-YEAR FIXED-RATE MORTGAGE:  THE PAYMENT ON A $200,000 30-YEAR FIXED-RATE LOAN AT 3.875% AND 80%LOAN-TO-VALUE (LTV) IS $940.14 WITH 0 % POINTS DUE AT CLOSING. THE ANNUAL PERCENTAGE RATE (APR) IS 4.026%. PAYMENT DOES NOT INCLUDE TAXES AND INSURANCE PREMIUMS. THE ACTUAL PAYMENT AMOUNT WILL BE GREATER. SOME STATE AND COUNTY MAXIMUM LOAN AMOUNT RESTRICTIONS MAY APPLY.
While the United States Department of Veterans Affairs (VA) acts as a guarantor for these loans, it does not issue them. Instead, its sets the framework surrounding aspects such as eligibility and requirements under which lenders may offer VA loans.