A Guide to Mortgage Contingency and Other Important Contingency Clauses
November 26, 2021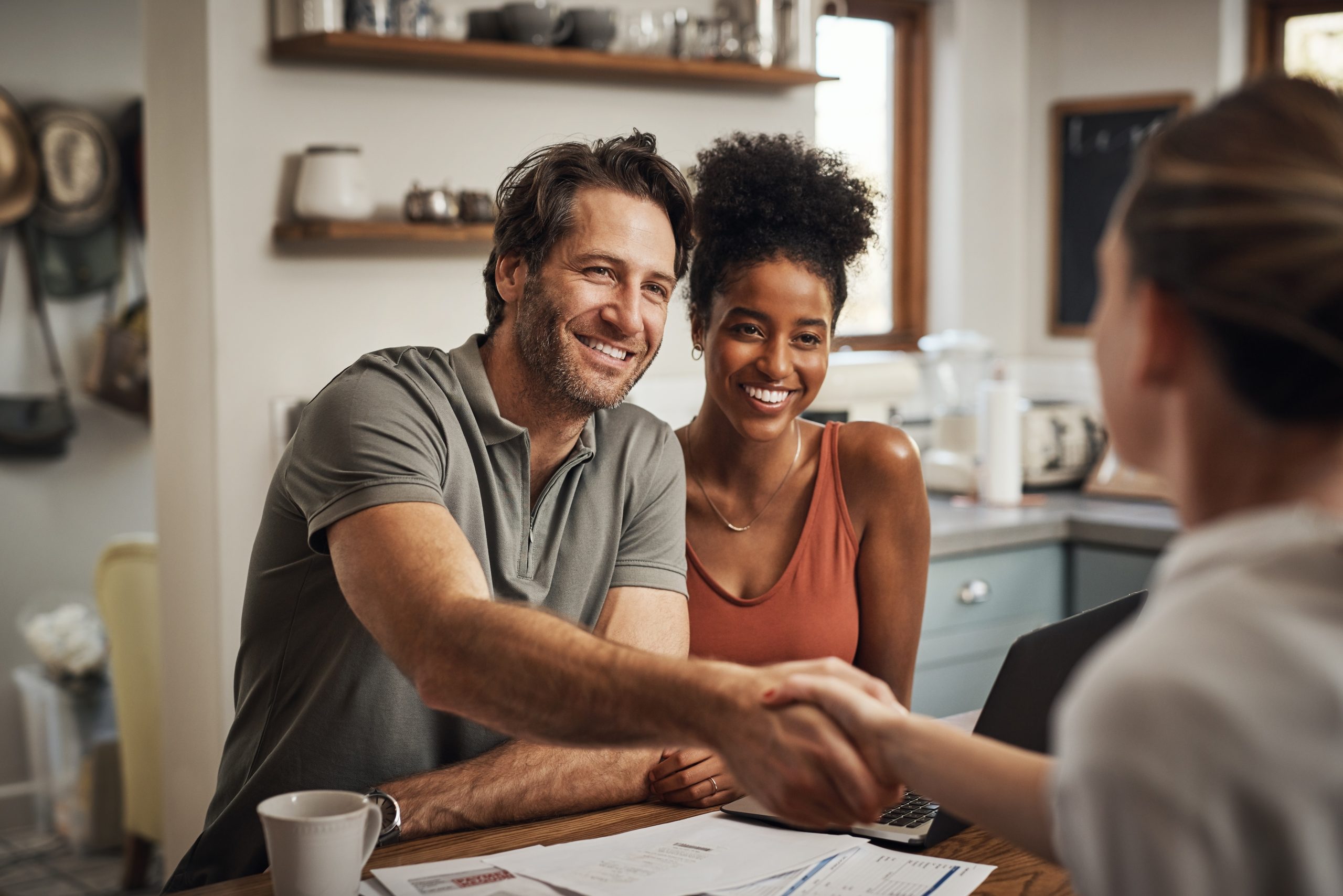 It is common for home purchase contracts to include contingencies of different types – mortgage contingencies included. These basically refer to clauses that safeguard the interests of buyers and sellers under different scenarios. Simply put, a contingency clause gives a purchaser the ability to back out of a deal without losing your earnest money based on whether you meet certain predetermined conditions. 
As a homebuyer, it's important that you learn which contingencies you need to include in your purchase contract. However, adding too many might work as a deterrent in the eyes of sellers, all the more so in competitive markets. If in doubt, it might in your best interest to consult with your real estate agent or attorney.
What is Mortgage Contingency?
A mortgage contingency, a loan contingency, and a financing contingency refer to the same type of contingency. It is a clause that essentially gives buyers some time to get the required financing they need to move forward with their purchases. If a buyer is unable to get the funds needed to close, he/she has the ability to back out of the purchase contract without losing your earnest money.
A mortgage contingency clause includes a predetermined time period during which you need to get financing. It also specifies a date until which you may terminate the contract or seek as extension. Once this period is over, you become legally obligated to purchase the property. If you cannot, you stand to lose your earnest money. The time period mentioned in financing contingency clauses typically ranges from 30 to 90 days.
How the Process Works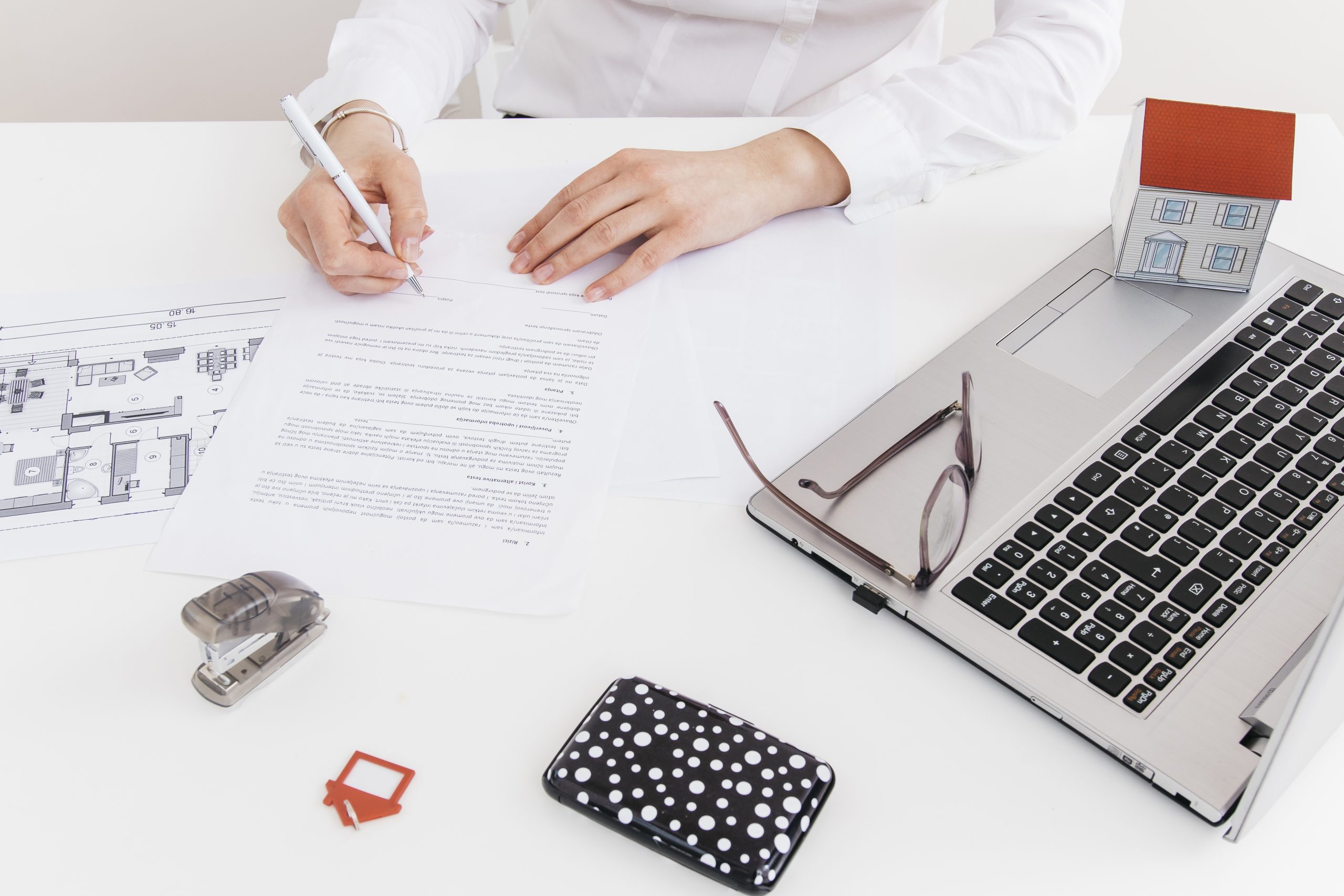 Once you narrow down on a house you wish to purchase, you need to submit a purchase offer. If you've not received a preapproval for a mortgage, or if you're unsure about qualifying for a mortgage that would cover your purchase, adding a mortgage contingency clause might be in your best interest. 
Upon signing of the purchase agreement by the buyer and the seller, and after the buyer provides the earnest money, the seller takes the property off the market. The buyer then has until the mortgage contingency date mentioned in the contract to get the required financing, either through a traditional mortgage or in any other way.
Once a mortgage provider approves your application, you'll receive a mortgage commitment letter. This sets the wheel of closing the deal into motion.
If you're unable to get a mortgage and fail to get financing in any other way, you may terminate the contract before the mortgage contingency date. You then get your earnest money back and the seller is free to seek offers from other buyers.
Details Found in a Mortgage Contingency Clause
Both parties need to agree to all the conditions mentioned in a mortgage contingency clause for it to come into effect. Typical details that it includes are:
Mortgage type.

The type of mortgage that you plan to obtain to go through with the purchase – be it a conventional loan, a USDA loan, or a

VA loan

– typically finds a mention in a mortgage contingency clause.  This way, you're not burdened with seeking alternate sources of funding at a later stage.

Funds required.

Just how much money you need to move forward with the purchase plays an important role in mortgage contingency. For instance, if you need a mortgage of $80,000 but get approved only for $60,000, you may back out of the deal without facing any negative consequences.

Interest rate.

This is the highest interest rate you're willing to pay toward

your mortgage

. If you get approved for a mortgage and the interest rate is higher than what's mentioned in the contingency clause, you have the ability to back out of the deal.

Mortgage contingency date.

This is the date until which a buyer has the ability to back out of the purchase agreement without losing his/her earnest money. While a buyer may seek an extension before this date, agreeing to it is the seller's prerogative. 
While a significant number of real estate agreements include mortgage contingency clauses, some buyers do away with it completely. This might be the case if you've already been preapproved for a mortgage or if you plan to fund the purchase by using cash. Sellers in competitive markets might ask buyers to waive off this clause to move forward with their sales quickly. However, doing so is not the best idea if you haven't been approved for the mortgage you seek and the terms you desire, because you then risk accepting a mortgage with less favorable terms or, worse yet, losing your earnest money.
The Kick-Out Clause
In the presence of a mortgage contingency clause, a seller might choose to add a kick-out clause. This clause gives sellers the ability to continue marketing their house. In such scenarios, if sellers are able to find other buyers who don't require mortgage contingency, they may proceed with selling their homes to the new buyers. However, they may do so only after notifying the buyers who originally intended to buy their properties and give them a specific time period to get rid of the mortgage contingency clause from their agreements. This is usually 72 hours or three business days. 
What is Appraisal Contingency?
An appraisal contingency clause safeguards buyers' interests when it comes to the value of the homes they wish to purchase. In this case, the purchase agreement mentions a minimum amount for which the home in question needs to be appraised. If the appraised value of a home is less than this amount, a buyer has the right to withdraw from the deal without losing the earnest money.  
Appraisal contingency clauses typically mention terms through which buyers may proceed with their purchases if the appraised value is lesser than that mentioned in their contracts. In some cases, sellers agree to lower their selling prices to the appraised amounts. An appraisal contingency clause includes a date before which a buyer is required to notify a seller of any concerns surrounding the appraisal value.  
How Inspection Contingency Works
Inspection contingencies are also referred to as due diligence contingencies. It gives buyers the right to get the homes they wish to purchase inspected within a specified time period – typically five to seven days. A home's inspection includes its exterior and interior, and addresses the condition of electrical, plumbing, the presence of termites, and ventilation systems. 
Depending on the report of a professional home inspector, a buyer may choose to back out of the contract or negotiate for repairs or a lower selling price with the seller. If you feel you need to get an inspector to give the home a second look, you might request for more time. 
Cost-of-Repair Contingency
Some purchase agreements include cost-of-repair contingencies along with inspection contingencies. This clause mentions the maximum amount – usually 1% to 2% of the selling price – that you're okay with when it comes to carrying out the required repair work. If the home inspection report indicates that repair costs will exceed this amount, you may terminate the contract and get back your earnest money.
Title Contingency
Upon the sale of a property, the title's ownership changes to the new owner. Any lien that is not satisfied at closing transfers with the property. When you add a title contingency clause in your purchase agreement, you get adequate time to carry out a title search and check if there are any liens attached to the home you wish to purchase other than the existing owner's primary mortgage. 
Once you hand over your signed purchase contract to your mortgage provider, it requests for a title search through a title search agency. Since the process may take a week or more, it's important that you get your lender to initiate it as quickly as possible. Once the title search is complete, you find out if there are any liens attached to the property.  If you find a lien or more through the title search, the seller must settle them at, or prior to, closing. Alternatively, you may back out of the transaction without losing your earnest money. 
A title contingency clause also helps safeguard buyers against real estate transactions that include unresolved title disputes, fraud, and forgery. Without a title contingency clause, you might find yourself in a situation where someone else claims ownership of the property or you become liable to repay the previous owner's debt.
Insurance Contingencies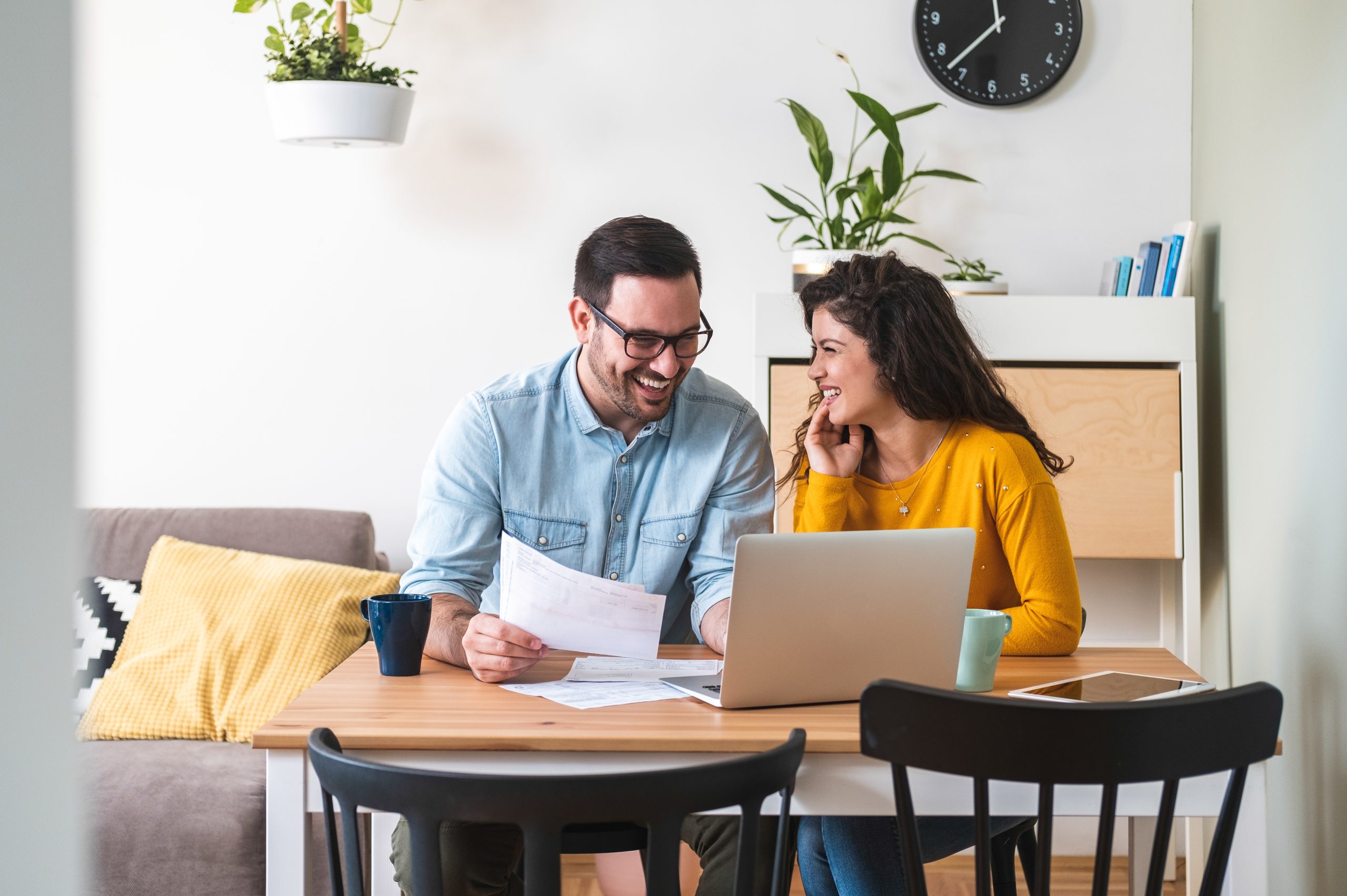 An insurance contingency clause can help if you're unable to get homeowner's insurance as required by your lender. For instance, your lender might require that you get homeowner's insurance before it disburses your loan, and you might have trouble getting the coverage you need because the home you wish to purchase is in a region that has a history of hurricanes, forest fires, or volcanic activity. 
The Fine Print
When it comes to contingency clauses, the devil is often in the details. This requires that you pay close attention to all the important terminology and phrases. Since all it takes is one small omission or addition to swing the ball in someone else's favor, it is ideal that you get an experienced real estate agent or attorney to go through the purchase agreement.  Factors that need your attention when going through the fine print include:
The earnest money.

Your purchase contract should clearly mention what happens to your earnest money should you choose to exercise any contingency. It should explicitly state that you will receive the entire earnest money back if you exercise any contingency within the stipulated time period.

Deadlines.

Depending on the type of contingency, contingency clauses tend to come with deadlines that typically vary from two weeks to two months from the signing of the contract. Make sure you set these deadlines after accounting for how much time it might take to complete the tasks at hand. For example, if you're not preapproved for a mortgage, two weeks might not be enough to get the financing you need.

In writing.

Irrespective of the contingency clause you want included in your purchase contract, make sure you put it down in writing. Oral communication of contingencies holds no legal ground. The same holds true for correspondence via email, unless the purchase contract states that you may use emails to send notices. For instance, if your contract comes with a requirement of sending contingency notices via certified mail or fax, sending them via email will do you no good. 
Number Speak
It is fairly common for homebuyers to include contingency clauses in their purchase agreements. According to data released in the May 2020 Realtors Confidence Index Survey, 76% of buyer contracts came with contingency clauses. This number hasn't changed much in recent time. It stood at 75% in April 2020 and at 74% in May 2019. Further, data from May 2020 indicates that:
59% buyer contracts included home inspection contingency clauses

46% included appraisal contingency clauses

47% included financing or mortgage contingency clauses

12 % included title contingency clauses

6% included contingency clauses surrounding sale of buyers' existing homes

4% buyers waived adding any contingencies
Conclusion
Drafting a contingent real estate purchase agreement safeguards your interests should something untoward happen from the time you make your offer and pay your earnest money to the time of closing. While some of the problems that arise during this period might be fixable, others might be big enough to dissuade buyers from moving forward with their deals.
Since sellers might add contingency clauses in purchase agreements, it is important that you go through the paperwork carefully before putting pen to paper. If you're unsure about any aspect, getting a real estate agent or attorney to go through the agreement might be in your best interest.  It's also important that you select a mortgage provider based on the type of mortgage you seek.