Demystifying Down Payment Assistance
June 21, 2023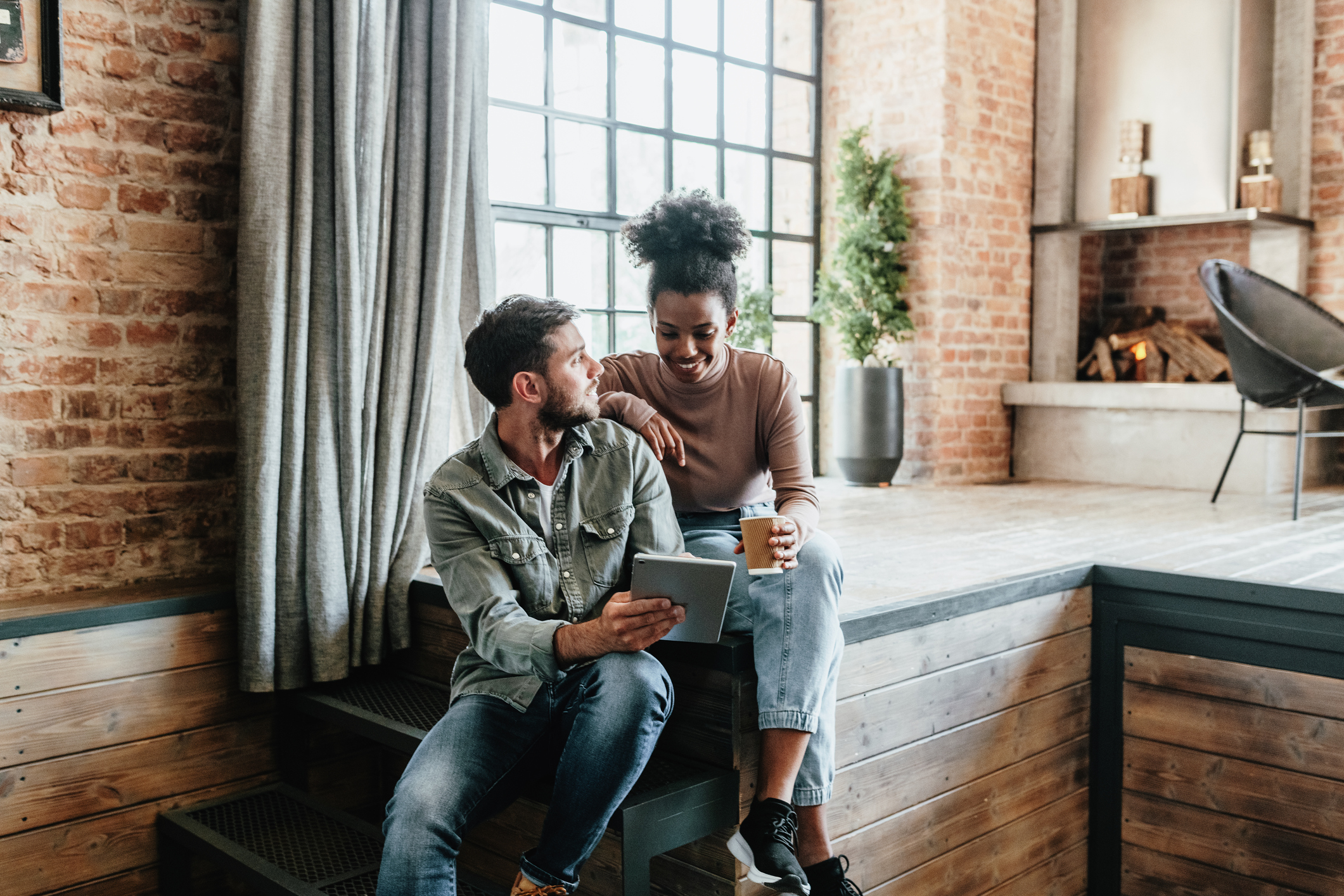 Given the shortage of affordable housing options across the U.S., down payment assistance programs offer a lifeline to homebuyers who are looking for some type of financial support. As housing prices continue to rise, the dream of homeownership seems increasingly out of reach for many low- to moderate-income families. Fortunately, down payment assistance programs provide the required support by making homeownership more affordable.
What is Down Payment Assistance?
Various local and state housing agencies, nonprofit organizations, and private-sector lenders offer down payment assistance (DPA) programs. These programs typically come in the form of loans and grants, and you get to use the funds you receive to cover your home's down payment. While some down payment assistance programs let you use the funds you receive to cover closing costs, others might prohibit you from doing the same.
There are more than 2,000 programs available nationwide, and each program varies depending on its location and its source of funding. Some of these programs give priority to first-time homebuyers, and others favor specific groups such as teachers, healthcare workers, and veterans.
How Does Down Payment Assistance Work?
Down payment assistance programs come in different forms and might have unique requirements. Here are the most common.
One-Time Grant
This type of assistance typically comes in the form of a grant, especially when the amount is relatively small (usually lower than $5,000). Down payment assistance grants help bring down administrative costs associated with getting a mortgage. More often than not, you don't have to repay the money you receive through a grant.
Looking to Purchase a Home on Long IslandContact Us
Matched-Savings Program
With a matched-savings program, you typically need to hold your savings in an individual development account (IDA) with a bank, community organization, or government agency. The institution in question then matches your deposit amount. For example, if you deposit $2,500 in your IDA, you'll receive $2,500 from the participating institution that you may use to cover your down payment. You don't have to repay the funds you receive through a matched-savings program.
Forgivable Loan
A forgivable loan functions as a second mortgage that does not require repayment provided the homeowner stays in the home for a predetermined number of years. These loans come with 0% interest, and lenders typically forgive them after five or more years. However, if a homeowner moves or sells a property before the end of the forgiveness period, he/she may need to repay all or part of the borrowed amount.
For example, if your lender requires that you live in the home for a minimum of 10 years but you move out after seven years, it's likely you'll need to repay a portion of the loan. The money you receive through forgivable down payment assistance is usually enough to cover a home's down payment entirely.
Low-Interest Loan
This type of assistance might require that you make regular repayments or your lender may choose to defer payments until you sell the home. The terms and conditions vary depending on the agreement between a homebuyer and a lender.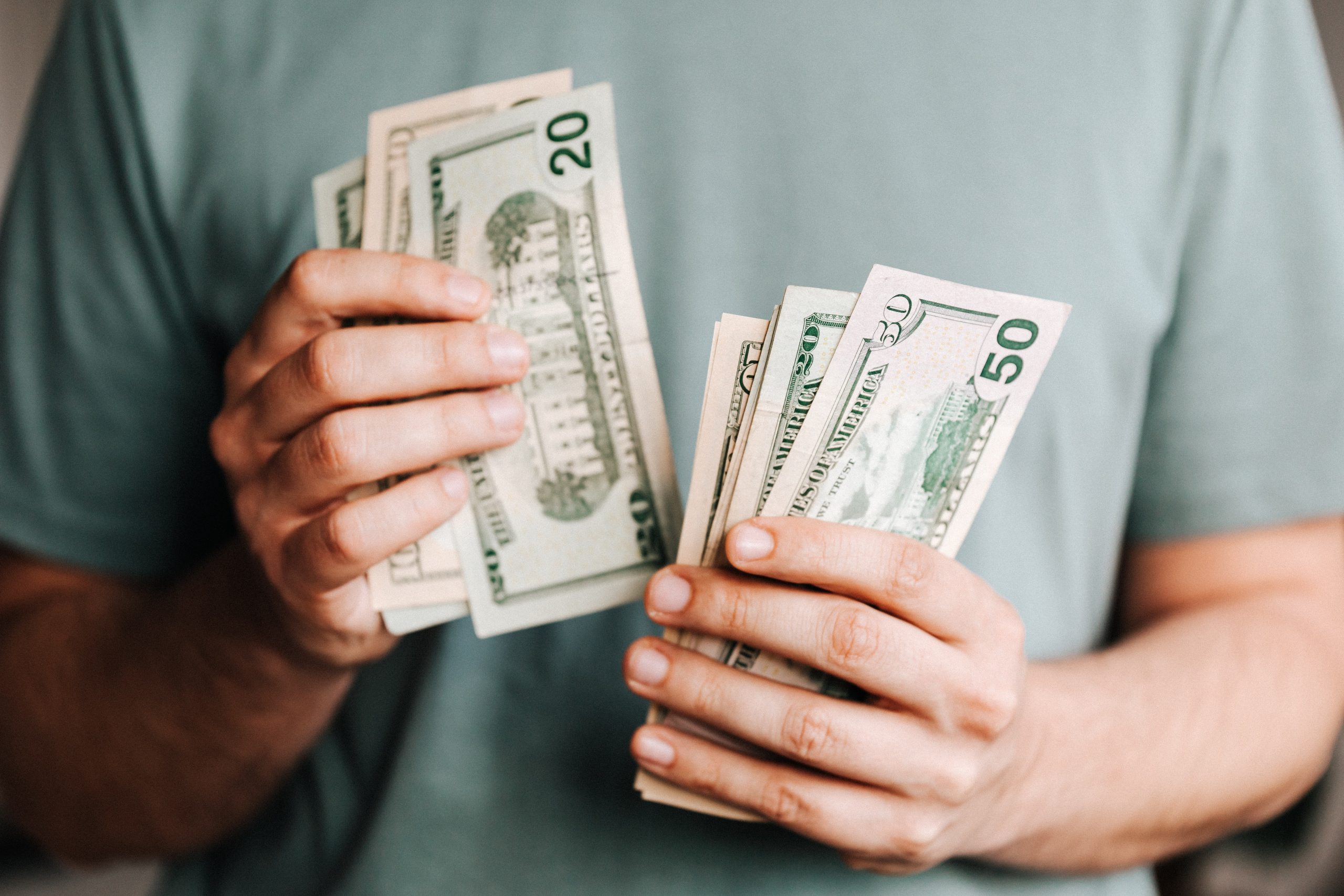 Shared-Equity Model
Under this model, you receive all or a portion of the down payment amount. You need to share a small percentage of the home's appreciated value upon its resale, and you also need to repay the entire down payment loan amount.
The Need for Down Payment Assistance
Apartment List's Millennial Homeownership Report for 2022 points out that affordability has become a major concern for millennials making housing-related decisions.
It indicates that close to two-thirds of millennials who wanted to buy homes in 2021 had no savings at all, and only 15% said they had saved in excess of $10,000. Even this amount is considerably lower than the median down payment amount on single-family homes bought using financing in the first quarter of 2023, which stood at $26,250.
It's fair to say that the inability to make a down payment stands in the way of several potential homebuyers. Fortunately, buyers don't necessarily have to make a 20% down payment because different types of mortgages have varied down payment requirements. Besides, down payment assistance programs can help bring them one step closer to their homeownership dream.
Are You Eligible for Down Payment Assistance?
Most down payment assistance programs typically cater to first-time homebuyers. However, repeat buyers have a few options too, provided they have not owned a home or more in the preceding three years. Not everyone qualifies for down payment assistance because each program comes with its own set of rules and eligibility criteria. These guidelines tend to remain the same.
You have low to moderate income
The house you purchase will be your primary residence
The home is in a particular county or locality
The home's price falls within local purchase limits
You don't have poor credit history
Your debt-to-income (DTI) ratio is not very high
You have completed a homebuyer education course
You plan to get a loan from an approved mortgage lender
Remember that down payment assistance programs tend to come with their own nuances, and eligibility criteria may vary based on the program you select and where you live. Buying a home in some areas might make you eligible to qualify easily and even get more money. You may get information about these areas from your real estate agent or mortgage provider.
Finding Down Payment Assistance Programs
While there are a few national down payment assistance programs, most are run at the state, county, or city level. One way to look for DPAs is to ask your loan officer, as he/she should ideally have the required information about local and acceptable options. In addition, you may carry out an online search by using the name of the state, country, and city in which you reside.
Looking to Purchase a Home on Long IslandContact Us
Bear in mind that agencies, organizations, and institutions that offer down payment assistance programs usually refrain from spending funds on advertising because of which not many people get to know about them. The U.S. Department of Housing and Urban Development (HUD) provides information about local home buying programsin different states, but it does not offer a comprehensive list of all the down payment assistance programs in the country. As a result, it's imperative that you carry out a thorough search based on where you live.
Before you apply for any DPA, it's important to go through its terms and conditions to determine if they align with your goals.  For instance, some might require that you live in the house you purchase for a predetermined time period, and others might need you to get a Federal Housing Administration (FHA) loan. In addition, applying for down payment assistance may slow down the home buying process.
How Much Down Payment Assistance Can I Get?
Almost every down payment program has its own guidelines and there is no uniformity in the amount you may expect. While some provide a fixed amount, others provide a percentage of the home's purchase price up to a predetermined maximum limit.
The Down Payment Assistance Loan (DPAL) offered by the State of New York Mortgage Agency (SONYMA) covers 3% of a home's purchase price (maximum of $15,000). The HomeFirst Down Payment Assistance Program, on the other hand, offers up to $100,000 to cover down payment or closing costs if you plan to purchase a home in any of New York's five boroughs.
Depending on the location of the house you wish to purchase, you may receive a few thousand dollars or considerably more. The program you select will also have a bearing on whether or not you need to repay the funds you receive.
What Type of Mortgage Can You Get?
If you wish to apply for down payment assistance, there's a good chance you'll need to work with an approved mortgage provider. In some instances, you might have to get a specific type of mortgage. More often than not, down payment assistance programs cover all popular mortgage types. These include:
Conforming loans – guaranteed by Freddie Mac or Fannie Mae
USDA loans – guaranteed by the U.S. Department of Agriculture
VA loans – guaranteed by the U.S. Department of Veterans Affairs
FHA loans – guaranteed by the Federal Housing Administration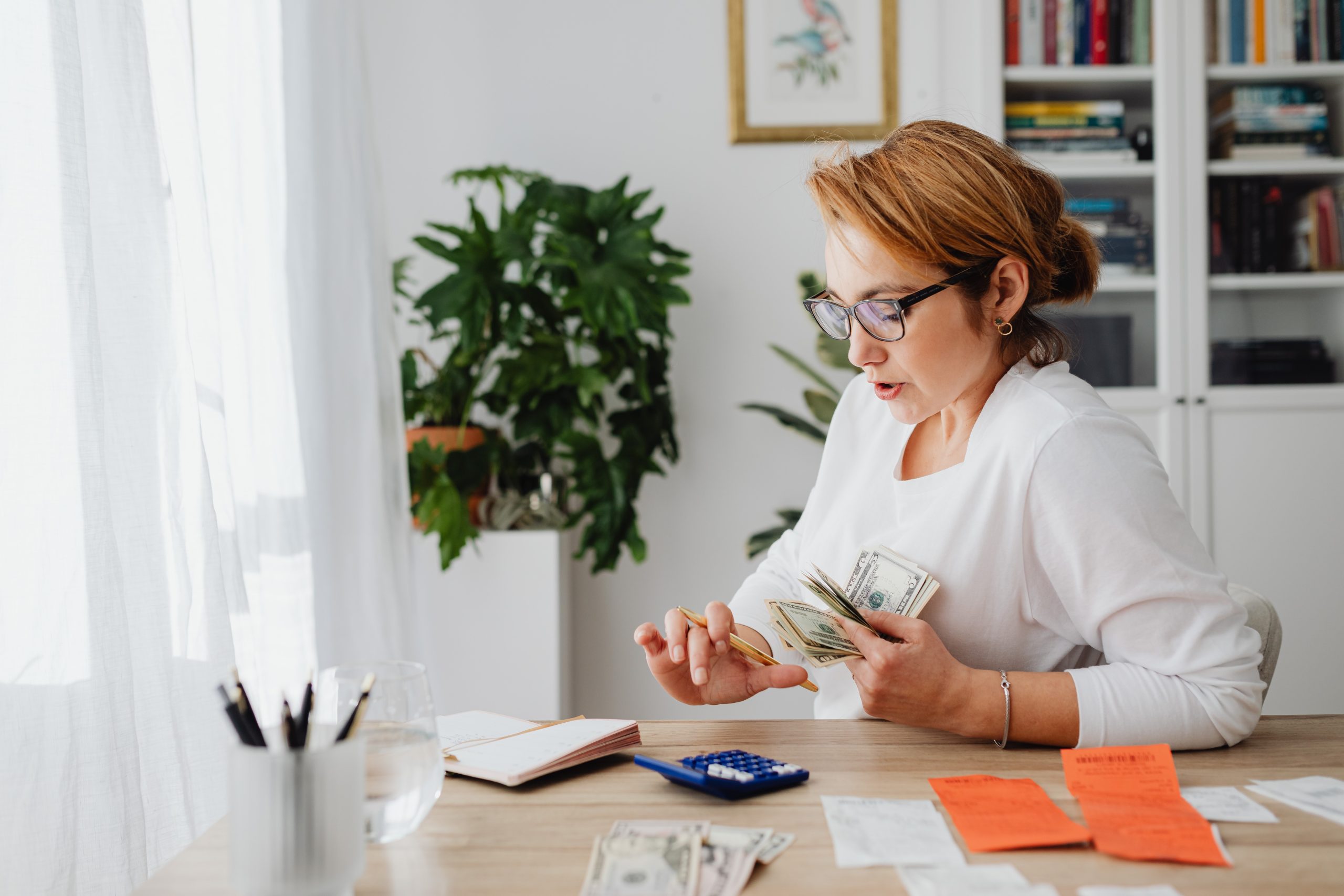 How Much Down Payment Do You Need?
A big misconception about the home buying process is how much money one needs for the down payment. According to a post published on the National Association of REALTORS website, 35% of homebuyers feel they need to make a down payment of 16% to 20%, whereas 10% feel they need more than 20%. In reality, you might not need to make any down payment if you qualify for the right type of mortgage.
Here are down payment requirements for different types of mortgages:
Conforming loans – 5% to 20%
VA loans – 0%
USDA loans – 0%
FHA loans – 3.5% if your credit score is 580 or higher, or 10%
The same National Association of REALTORS post indicates that first-time home buyers have typically paid a down payment of 6% to 7% since 2018, although the average down payment for repeat buyers increased from 13% in 2014 to 17% in 2021.
Pros and Cons of Down Payment Assistance
You need to pay due attention to every aspect of the home buying process, and getting down payment assistance is no different. While qualifying for down payment assistance comes with benefits, there are possible drawbacks you need to be aware of as well.
Pros
Become a homeowner sooner. Qualifying for down payment assistance takes away the need to save money for a down payment, which could take a few years. Consider this – you need a mortgage of $400,000 and have to make at least a 10% down payment. That amounts to $40,000, which might take a while to save.
Avoid PMI. If you get a conventional loan and offer less than 20% as down payment, you need to get private mortgage insurance (PMI). If down payment assistance helps you get to the 20% mark, you don't need to pay extra for PMI.
Get better mortgage terms. Lenders ask for down payments to minimize their risk, and the larger the down payment you make the more favorable the terms you may expect. This is because a large down payment brings down the loan-to-value ratio, which lenders view with favor.
Have money after closing. If you intend to use all your savings to make a down payment, down payment assistance can ensure that you still have some money after the closing.
Possibility of no repayments. Depending on the down payment assistance program for which you qualify, you might not have to repay the money you get. This is typically the case with grants.
Cons
Long-term costs. If your down payment assistance program comes in the form of an interest-bearing loan, you could end up paying more than you would without the assistance.
Financial burden. While down payment assistance might help you purchase the home of your dreams, you need to think twice about the financial impact it will have over the course of time. Make sure you take a close look at your budget before you decide to move forward.
Longer to close. Getting down payment assistance adds another step to the home buying process, and often increases the time it takes to get to the closing table.
Occupy home for a preset timeframe. Some down payment assistance programs require that you use the home you purchase as your primary residence for a predetermined time period that might vary from three to 10 years.
Conclusion
If you wish to buy a home but don't have enough money to make a down payment, you may take a look at what different down payment assistance programs have to offer. These typically come in the form of one-time grants, matched-savings programs, forgivable loans, and low interest loans. Bear in mind that the availability of these programs depends largely on where you live, and their eligibility criteria tend to vary as well. If you're unsure about the programs for which you may qualify, asking your mortgage provider might be the way to go.