Differences Between USDA Loans, VA Loans, and Conventional Loans
May 13, 2023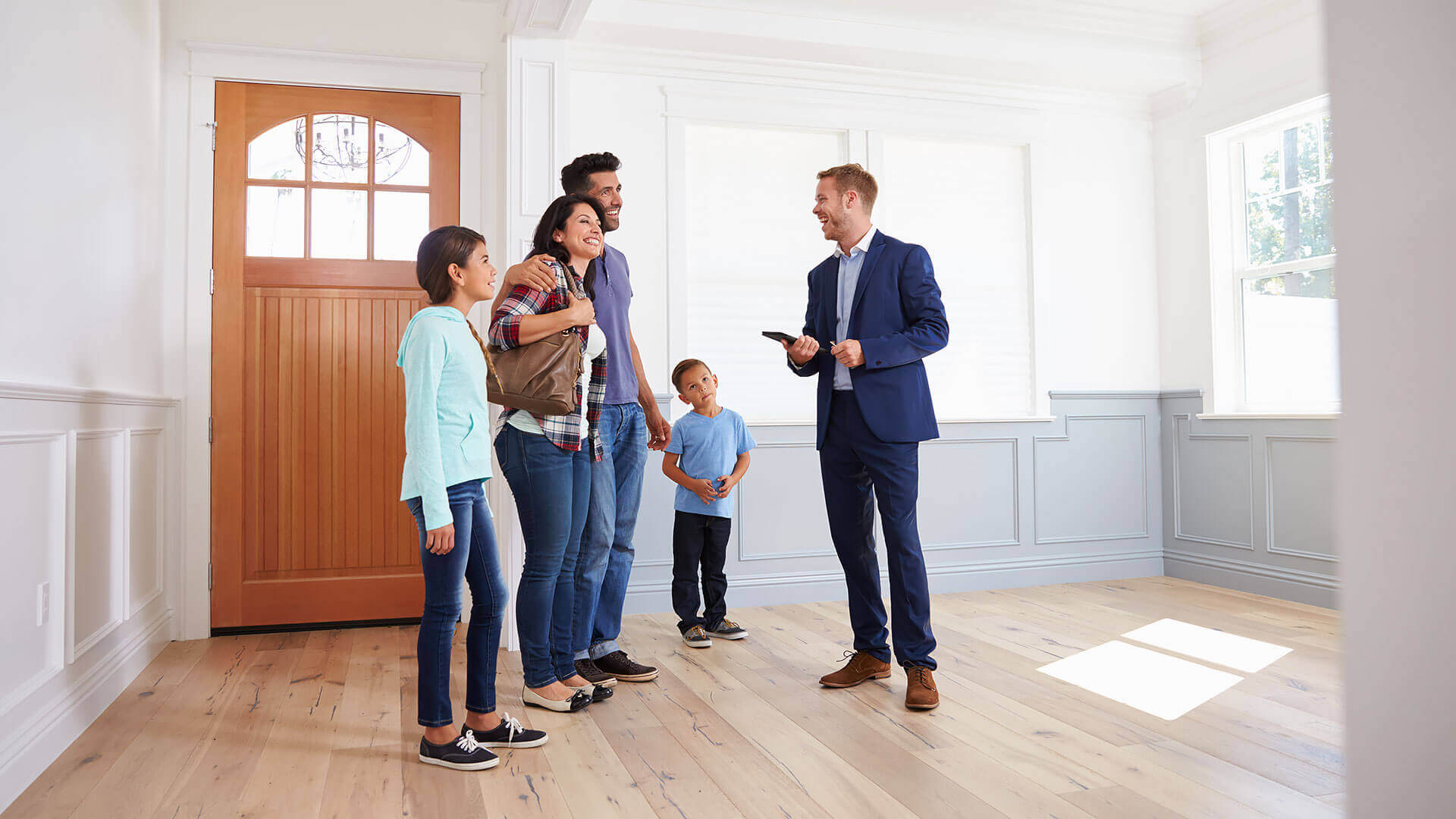 Applying for a mortgage can be a daunting process, especially because of the number of options from which you get to choose. Besides, while you might qualify for a particular type of home loan, you might not for another. Looking at the pros and cons of different types of mortgages is also important when it comes to making a selection. Here, you get to learn what sets USDA, VA, and conventional loans apart, and this may help you determine which one might work best for you.
Property Type
If you get a USDA loan or a VA loan, you need to use the home you purchase as your primary residence. However, this does not mean you need to be a first-time homebuyer. All it requires is that you move into the house after the purchase, and not use it as a second home or for investment purposes. Conventional loans don't come with any such restrictions, and you may use the proceeds from a conventional loan to buy a vacation home or an investment property.
Eligibility
Whether you wish to get a USDA, VA, or conventional loan, you need to show that you have a steady source of income. However, income requirements vary from one loan type to another. Other eligibility criteria also vary based on the type of mortgage you select.
USDA Loans
You need to be a resident of the U.S., a permanent resident alien, or a noncitizen national to apply for a USDA loan. You need to live in the home you purchase and it should serve as your primary residence. The home you wish to purchase needs to be in an eligible rural area, as designated by the U.S. Department of Agriculture. You may use the department's property eligibility site to determine if any specific area makes the cut.
Income plays a key role in qualifying for a USDA loan because it is for families that can demonstrate financial need. As a result, your adjusted gross income needs to be less than or equal to your area's median income. The exact number depends on the state and county you reside in; the number of people in your household; and the number of under-18-year-olds, full-time students, and disabled people who reside in your home.
You may expect lenders to look at your debt-to-income (DTI) ratio, which should ideally be 43% or lower. Your DTI ratio highlights where you stand when it comes to your recurring debts and income.
While there are no minimum credit score requirements to qualify for a USDA loan, most lenders look for scores of 640 or higher.
VA Loans
Qualifying for a VA loan requires that you or your spouse meet the eligibility criteria laid out by the Department of Veterans Affairs (VA). You need to meet your lender's income and credit requirements, and you also need to get a certificate of eligibility (COE).
Minimum active-duty service requirements are not the same for service members, veterans, National Guard members, and Reserve members. If you're a service member, you need to have been in service for a minimum of 90 days (with no break). For veterans, National Guard members, and Reserve members, these requirements vary depending on when and the duration for which they served.
Surviving spouses of veterans may qualify under different circumstances such as if a veteran dies in service, is missing in action, or has become a prisoner of war.
Lenders that offer VA loans require that you provide a certificate of eligibility (COE). This sheds light on whether your VA entitlement may help you qualify for a VA loan. While most lenders that deal in VA loans look for credit scores of 620 or higher, some are willing to provide these loans to applicants with credit scores of over 500.
Your DTI ratio should ideally be no more than 41%, although there can be exceptions for applicants who have high residual income. It's also important for you not to have defaulted on any type of federal debt in the past.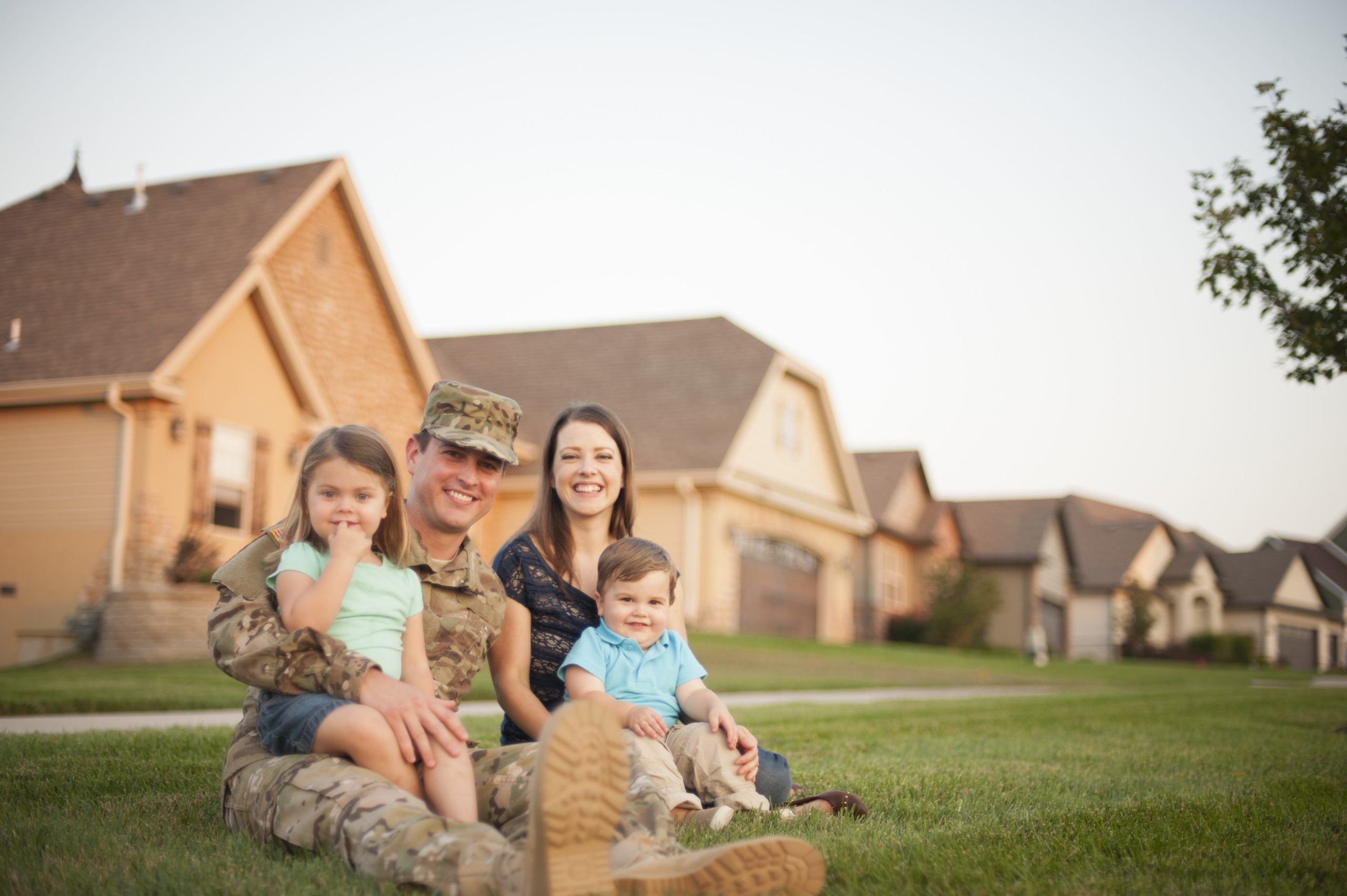 Conventional Mortgages
While some people use the terms conventional mortgages and conforming mortgages interchangeably, they are not the same, although the eligibility requirements are largely similar.
What sets a conforming mortgage apart from one that's not is that the former needs to adhere to terms and conditions that meet the criteria set by Fannie Mae/Freddie Mac, mainly when it comes to the maximum loan amounts.  In 2023, the upper limit for single-unit properties located in high-cost areas is $1,089,300, and this limit is subject to change every year.
Most providers of conventional mortgages require borrowers to have credit scores of 620 or higher. They also look for DTIs under 43%, although this number can be even lower if you have average creditworthiness.
Loan Size
The maximum you may borrow through any type of mortgage depends on your income, assets, and credit history. However, you may also be subject to specific limits depending on the type of loan you wish to get.
USDA Loans
USDA loans come with area loan limits that may vary based on the county in which any given property is located. For example, this limit stands at $377,600 for most eligible counties across New York (and the rest of the country). However, it changes to $581,200 for Orange County and to $871,400 for Putnam County.
VA Loans
Since 2020, eligible veterans, existing service members, and survivors who have full entitlement don't have to worry about the $144,000 maximum VA loan limit. You receive full entitlement by meeting any of these conditions:
You have never made use of your VA home loan benefit.
You've repaid a previous VA loan completely and sold the home.
While you've used your VA home loan benefit, you were involved in a compromise claim or a foreclosure and repaid your loan completely.
If you have remaining entitlement, you may use it to get another VA loan, although you are then subject to the county-specific loan limits that apply on conforming loans.
Conventional Loans
If you plan to purchase a single-unit home by getting a conforming loan backed by Fannie Mae or Freddie Mac, you need to account for conforming loan limits (CLLs). In most counties across the U.S., this limit stands at $726,200 in 2023, up from $647,200 in 2022. In some high-cost counties, this number increases to $1,089,300.
If you get a non-conforming conventional loan, the maximum you may borrow depends on the lender you select. Some lenders provide jumbo loans of up to $2 million, although they typically require borrowers to have excellent credit scores and make large down payments.
The Down Payment
The USDA vs. VA loan comparison stands in the balance when it comes to down payment because both come with a 0% down payment requirement. This means you may get either one without making any down payment.
When it comes to conventional mortgages, first-time homebuyers may pay as little as 3% toward down payment, although this depends on their income and creditworthiness. People who are buying their second homes or earn less than 80% of their area's median income might need to pay 5% to 10%. If you plan to purchase a home that's not a single unit, you may need to pay at least 15%.
Interest Rates and Fees
Since the government backs USDA loans and VA loans, they usually come with lower interest rates than conventional loans. However, the interest rate you get depends on the lender you select, your income, your credit score, the down payment amount, the loan term, and other factors.
If you get a USDA loan, you need to pay a one-time 1% guarantee fee and a 0.35% annual fee (charged monthly). With a VA loan, you need to pay a VA funding fee that varies from 0.5% to 3.3% of the loan amount. Whether or not you've taken a VA loan previously and the down payment you make has a bearing on the funding fee you need to pay.
For example, if you're getting a VA loan for the first time and are making a 5% down payment, you'll need to pay 2.15% as funding fee. If your down payment increases to 10% or higher, the funding fee drops to 1.25%. If you've used a VA loan in the past and make a 5% down payment toward your new VA loan, you pay a 3.3% funding fee, and it reduces to 1.25% if you make a down payment of 10% or more.
No matter which type of loan you get, you also need to account for closing costs. These may come in the form of application fees, loan origination fees, appraisal fees, attorney fees, rate lock fees, and underwriting fees.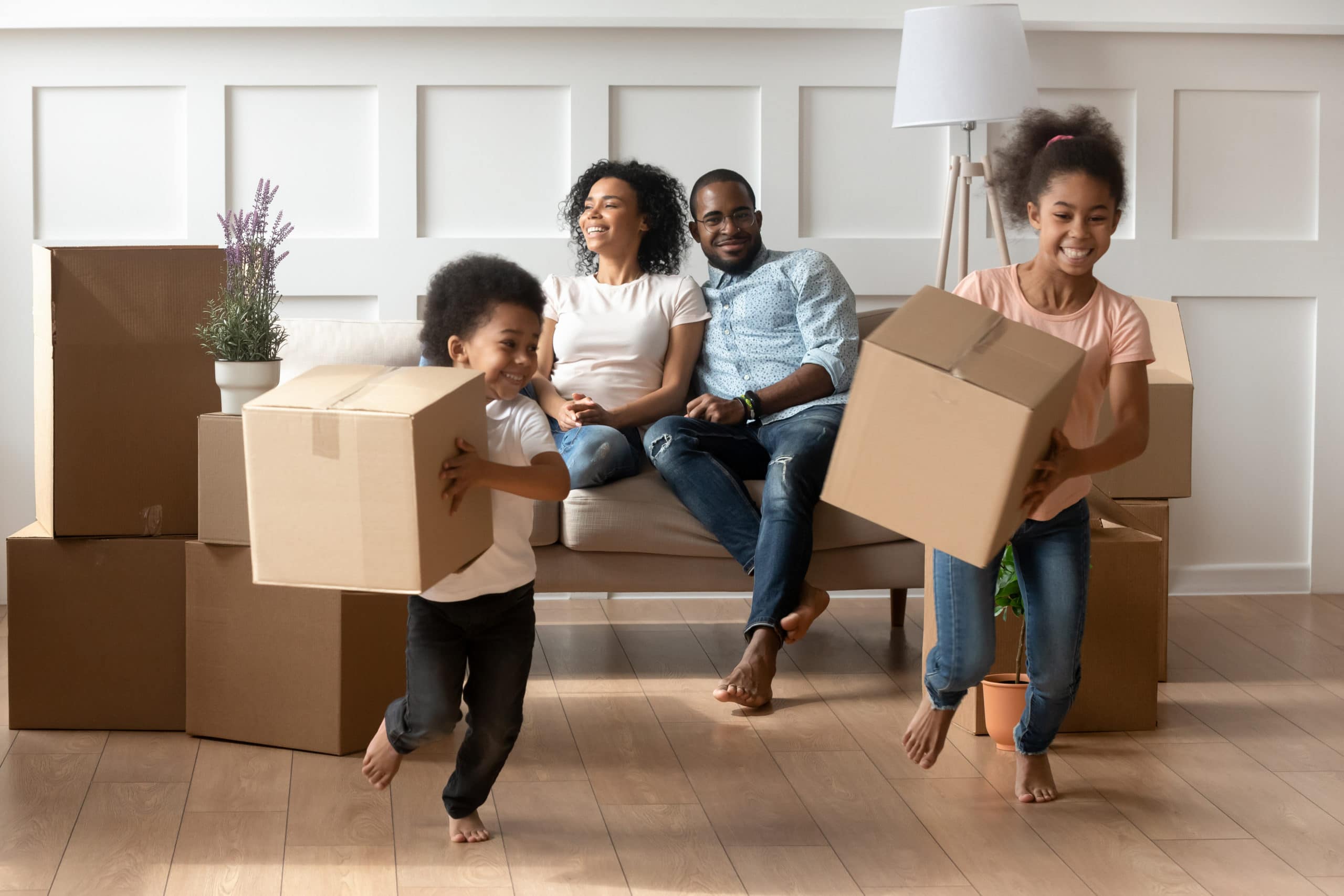 Mortgage Insurance
The down payment you make toward a conventional home loan affects whether you need to pay extra for private mortgage insurance (PMI). If your down payment is less than 20% of the home's selling price, you need to get PMI. This stays in place until you build at least 20% equity in your home.
When it comes to mortgage insurance, it may appear that the USDA loan vs. conventional loan comparison tilts the balance in favor of the former. However, while USDA loans don't require you to pay extra for mortgage insurance, you need to pay an annual guarantee fee that's typically included in your monthly mortgage payment. Your lender then pays this fee to the USDA.
The VA loan vs. conventional loan comparison is not very different for mortgage insurance. While you don't have to pay extra for mortgage insurance if you get a VA loan, you need to pay a funding fee that your lender charges as a percentage of the loan amount. You may pay this at closing or as part of your monthly mortgage payments.
Applying for a Mortgage
You may apply for a VA loan through any lender you select after getting a Certificate of Eligibility (COE), which you may obtain online, via mail, or through your lender. If you wish to get a USDA loan, you need to limit your search to the department's list of approved lenders. You get considerably more lenders from which to choose if you plan to apply for a conventional loan.
Seek Preapproval
Consider this – after looking for your dream home, you narrow down on one that costs $750,000. However, once you apply for a mortgage, you find out you qualify to borrow just $500,000.Getting preapproved gives you an indication of how much money a lender is willing to lend to you and this gives you the ability to look for homes accordingly. Besides, a preapproval indicates to a seller that you're serious about the process and have the backing of a lender.
Bear in mind, though, that a preapproval does not come with a guarantee because your lender would review your creditworthiness when carrying out the underwriting process as well.
Compare, Apply, Wait, and Close
It makes sense to get a preapproval from more than one lender as this gives you a better indication of where you stand. If you've skipped this stage, get quotes from multiple lenders and compare them across interest rates, fees, and loan terms. Look at what previous customers have to say about their services, because getting a mortgage is usually a long-drawn affair. Select a lender you're comfortable with and submit your application.
Processing a mortgage application may take time, so it's best to be patient. Respond to queries or requests from your lender quickly as this helps hasten the process. Upon your loan's approval, go through your closing statement and prepare to complete the final paperwork.
Conclusion
Now that you know the differences between USDA loans, VA loans, and conventional loans, determine which one might work best for you based on eligibility criteria, the type of property you wish to purchase, loan amounts, and the down payment you wish to make. Once you decide on the type of loan you want, look for a mortgage provider that strikes a balance between affordability and service.