Find Out if 2022 Is a Good Year to Buy a Home
June 27, 2022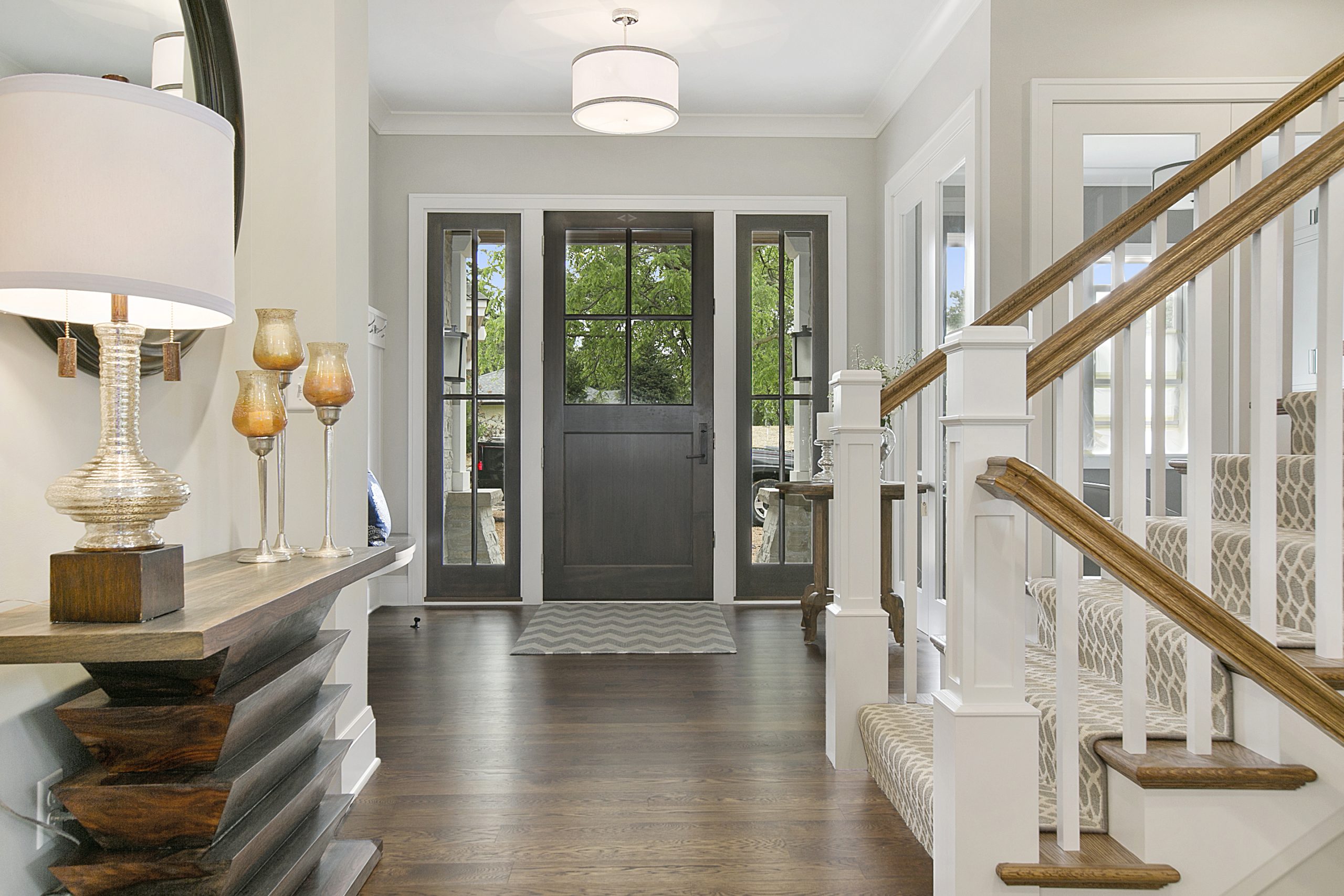 A significant number of Americans became first-time homeowners during the last couple of years because of historically low mortgage rates. High demand coupled with relatively low supply led to a fairly competitive market. According to RedFin, 53.6% of homes ended up selling for more than their list prices in May 2021, a sharp increase from 26% during the same month in the preceding year. However, with interest rates on the rise, many are starting to wonder if buying a home in 2022 is a good idea.
The Interest Rate Scenario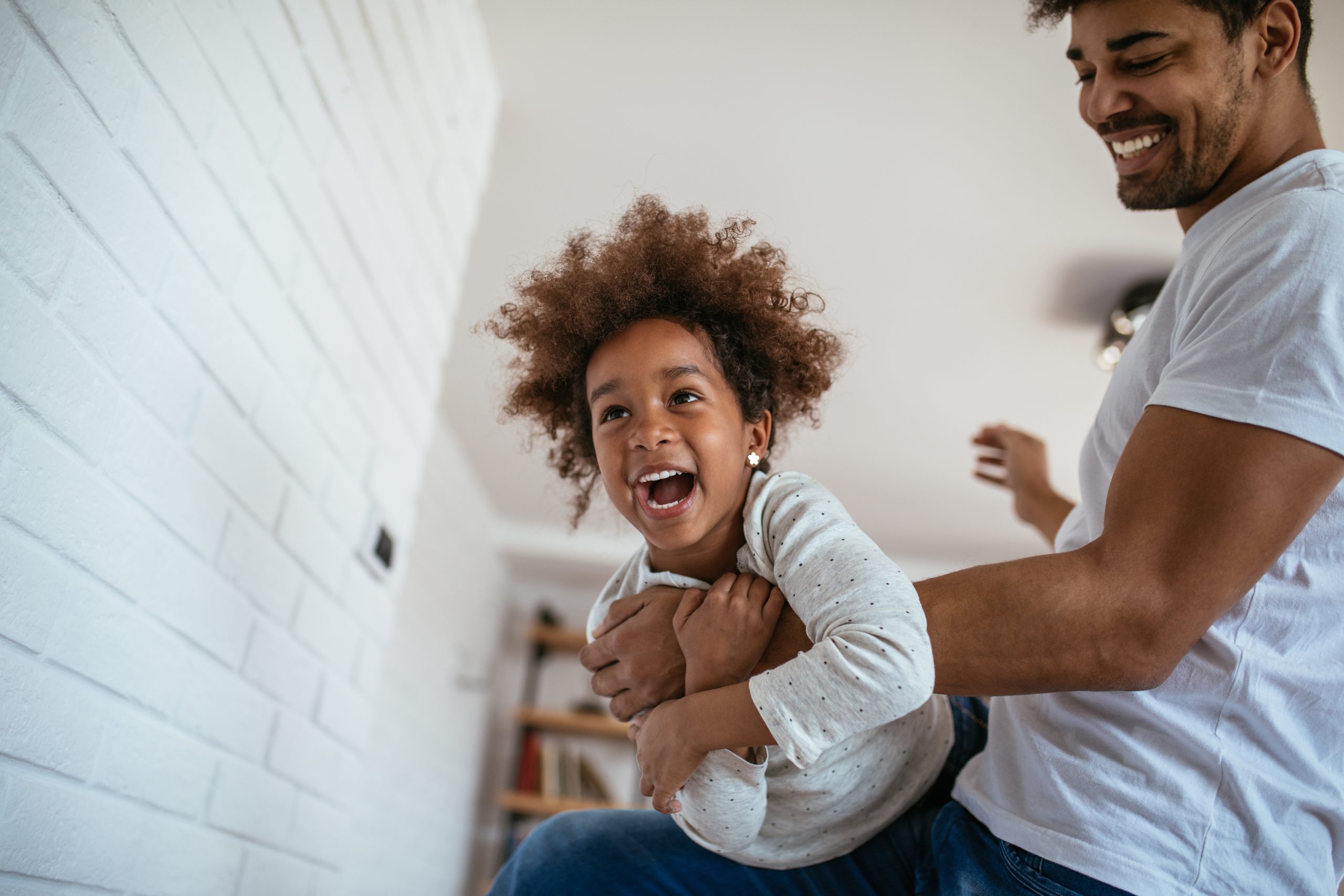 No matter which way you look at it, it's plain to see that the Federal Reserve aims to do its best to get inflation under control. There will be some collateral economic damage appears to be a given. The spike in mortgage rates over the last few months is unprecedented. In the week ending on December 22, 2021, the average interest rate of a 30-year fixed-rate mortgage stood at 3.05%. It climbed to 5.30% in the week ending on May 11, 2022, and dropped marginally in the following few weeks. One is yet to see the overall effect of this rapid increase on the housing market. 
From the policymakers' point of view, a slowdown in the housing sector might result in a slowing down of inflation. Rising interest rates seem to have had the desired effect in cooling down one of inflation's most important drivers. For instance, data released by Mortgage Bankers Association shows that mortgage applications for purchasing new homes decreased by 14% from March 2022 to April 2022. Further, data released by Zillow indicates that there is a positive change in inventory levels from March to April. For those wondering if housing prices will drop in 2022, know that they continue to increase gradually at this point in time, and there's no near reversal in sight.
Will the Housing Market Crash in 2022?
If you're wondering when the housing market will crash again, the simple answer is – not any time soon. In fact, most experts actually have favorable forecasts surrounding the U.S. housing market for the remainder of 2022. This is because while there has been a relative slowdown in hyperactivity over the last few months, the market continues to witness fairly strong demand as well as an increase in prices. 
Urgency among prospective homebuyers driven by expectations of further increases in interest rates might help the summer market remain upbeat, and sellers who wish to capitalize on the equity they've built over the years may also help the cause.
The market might become more favorable for buyers in the coming months as more inventory hits the market. Besides, the market could also experience an uptick in the number of first-time buyers on their way to homeownership.
The Millennial and Gen Z Effect
Data released by Statista shows that millennials(born between 1981 and 1996) accounted for the largest share in the U.S. population chart in 2020, at 21.93%. Although at the third spot, Gen Z (born between 1997 and 2012) was not far behind, at 20.35%. Together, both represent over 40% of the country's population, which is significant because first-time homebuyers account for the largest segment of people buying homes. It is safe to assume the deep buyer pool that exists will keep demand strong, all the more so because inventory remains low.
A handful of experts making housing market predictions for the next five years agree that a market crash is in the making, although the likelihood of this happening remains extremely slim. This is because there has been no significant increase in inventory over the last decade, and many from Gen Z will soon be ready to go the homeownership way. Further, while demand will remain high in the coming years, inventory is set to remain lower than the demand.
Not surprisingly, the low supply is working as a catalyst in fuelling demand and increasing home prices, which also indicates that the housing market is bound to remain strong. Given that not enough houses have been built over the last 10 years or so, one can expect that it will take several years to add the required inventory to balance the market.
In balanced housing markets, the time it would take to sell all existing inventory at the current pace stands at around four to six months. In April 2022, this number stood at 2.2, highlighting that the market is in favor of buyers. 
Privately-owned housing starts in April 2022 stood at 1,819,000, up by 14.6% from April 2021. However, even this seemingly large number will do little to bring down home prices in the near future. 
Are There Any Warning Signs?
"When will the housing market crash again?" is a question that's commonly doing rounds for well over a year now.  While many experts feel that the economy is on its way to recovery, others feel that a recession is in the making. This is not without reason, because inflation began to climb in 2021, as did consumer prices.
To deal with the situation, the Federal Reserveincreased the funds rate in May, accounting for the biggest hike in over two decades. Some viewed this as a sign that a slowdown is just around the corner.  While the funds rate doesn't have a direct bearing on long-term mortgage rates, it impacts short-term rates that come with adjustable-rate mortgages, personal loans, and credit cards. Therefore, an increase in rates can lead to a slowdown in spending.
In its forecasts for 2022, Goldman Sachs predicted that the country's GDP would increase by just 1.75%. In addition, an April 2022 publication suggests that there is a 15% chance the country might go into recession within the next 12 months, and a 35% chance that it will happen in the next 24 months. If this happens, it will definitely not augment well for the housing market. 
The Russia-Ukraine War
Energy prices were already increasing, and the U.S. and Eurozone ban on Russian oil has amplified the pressure further still. High energy prices do not bode well with rising inflation. With increasing interest rates thrown into the mix, there could be reasons for consumers to cut overall spending. This could also mean that some people might lose their drive to become homeowners, or at least put their plans on the backburner for a while.
According to the University of Michigan, the index of consumer sentiment stood at 50.2 in June 2022, down from 85.5 in June 2021, a -41.3% year-on-year change, and also its lowest recorded value.  Respondents in the survey highlighted there was anxiety about the effect that the Russia-Ukraine war might have on the American economy, as well as about rising oil prices and high levels of inflation.
America's ban on Russian oil imports can lead to supply chain problems, which, in turn, may have a dampening effect on already high inflation. Besides, this geopolitical conflict now appears to persist for way longer than originally expected. If the prices of goods increase, there could be a possibility of consumers being uncomfortable when making large purchases – such as buying homes.  
What Should You Do?
Some people are on the fence when it comes to buying a home in 2022, wondering if they should put their plans on hold and wait for prices to drop. However, the possibility of this happening any time in the near future is rather bleak. The existing demand to buy homes and inadequate inventory are bound to keep prices on their upward trend. Besides, Wall Street firms continue to want to add real estate to their portfolios. Consequently, prospective first-time homebuyers are not just competing with each other, but with investors as well. 
On the whole, while some sectors such as the stock market and oil are experiencing volatility, the upward trend in housing prices will continue because of the supply and demand rule.
Are You Financially Sound?
Prospective homebuyers should ideally look at their existing financial situation and determine if the numbers work in their favor. If you plan to buy a new home and live in it for several years, and if you have a stable job that will let you keep up with your mortgage payments, you may consider buying a home in 2022. Given that mortgage rates might increase even more, there is no reason to postpone buying a home if you can afford to at this point in time.  If you feel you're in a financially secure position, you may well start looking at homes that fit your bill.
Timing the Market
Timing when you purchase a home based on market conditions is easier said than done, and even experts go wrong in their predictions at times. Halfway through 2022, you need to realize that while mortgage rates are on the rise, they're still affordable.  Consider this for perspective – the average interest rate for a 30-year fixed-rate mortgage stood at over 18% in October 1981. It dropped to below 6% only toward the end of 2002. In July 2008, it breached the 6.5% mark again. 
Anyone expecting to time the market perfectly might be in for disappointment. If you find a home that meets your requirements and is within your budget, signing the dotted line might work well for you. Bear in mind that waiting for longer will result in spending more on rent and you might also be burdened with a higher interest rate than you may get now.
What Can Cause Prices to Drop?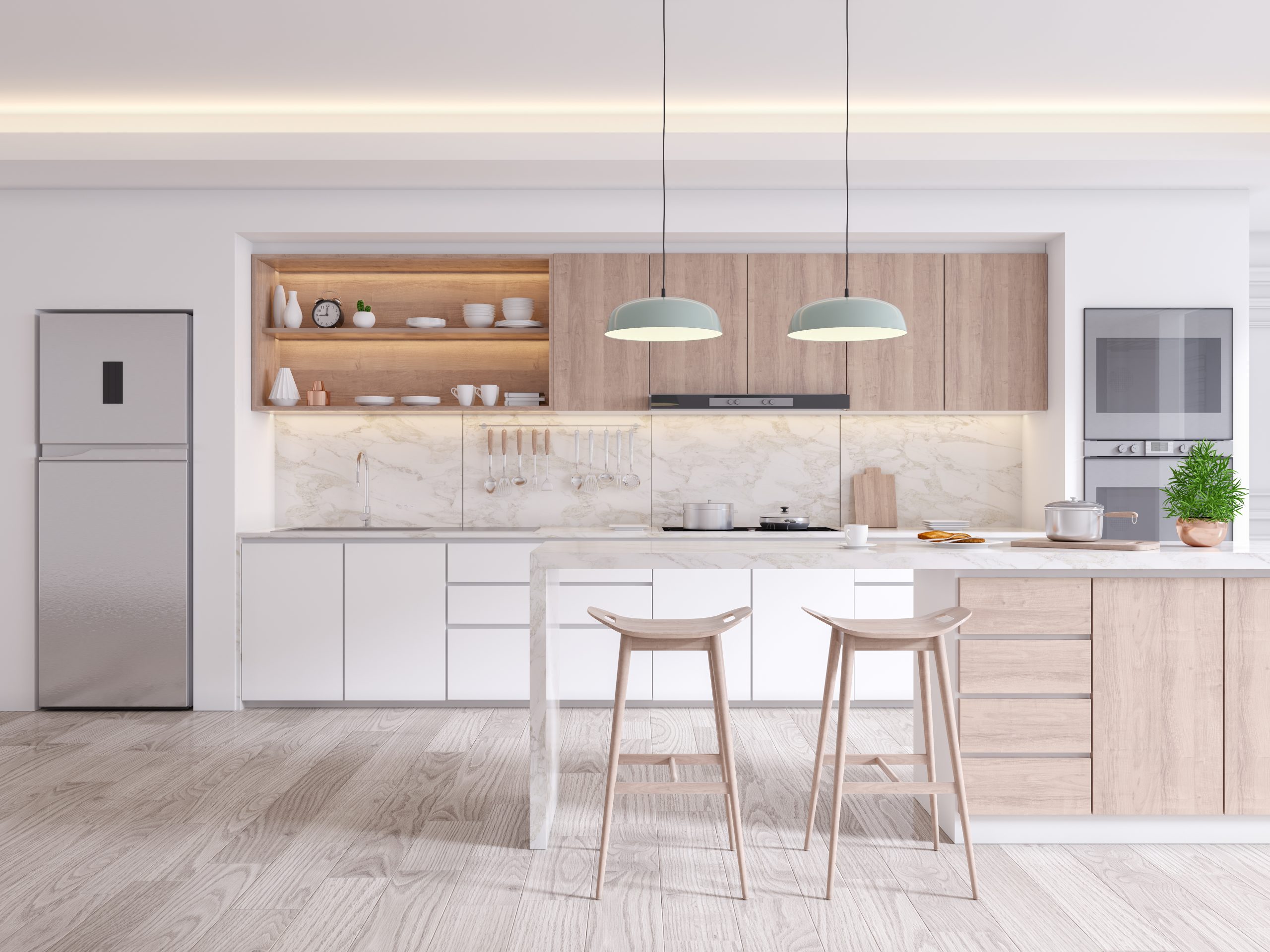 A continued increase in interest rates along with poorly performing financial markets might cause the rise in home prices to slow down or reverse. For instance, if mortgage rates climb to 5.5% to 6% and there's a pullback of 20% or more in the financial markets, these factors could cause a lull in the appreciation of home prices. In addition, if prospective buyers have reduced purchasing power, the demand for homes might drop. 
A long-drawn war in Europe might have a cascading negative effect on home prices in the U.S., as might the after-effects of the pandemic. For instance, many baby boomers with significant equity in their homes chose not to sell over the last two years. If there's a change in this trend and they start downsizing their homes, the market might get some added inventory, which, in turn, might lead to price corrections. 
You may expect home prices to reduce significantly in the near future only in case of an event of large proportions, such as a war, a sudden drop in demand, or a rapid addition of inventory. Even if home prices don't continue to rise at the same rate, existing data suggests that prices are unlikely to nose-dive in the near future. 
The large rate of defaults that took place during the 2008 financial crisis is unlikely to happen again because lenders are way more prudent when issuing mortgages now. Unless history repeats itself in this form or in the form of double-digit interest rates, it looks like existing housing market trends are here to stay.
Conclusion
Don't let the fear of missing out (FOMO) drive you into purchasing a home that holds the potential to put your finances in disarray. That said, 2022 is definitely a good time to buy a home because the demand continues to overshadow the inventory, and because prices might not rise as quickly and as much as they did in 2021. Prospective buyers also need to understand that there are micro-markets within markets, and some of the submarkets might present more favorable deals than others. 
Bear in mind that no one can conclusively say when the housing market might crash again. Besides, most experts are of the opinion that while 2023 might witness some slowing down, a crash is highly unlikely.  If you're still wondering whether 2022 is a good year to buy a home, know that it essentially depends on how ready you are to take the plunge. If you decide to move forward, start by looking at what different types of traditional and alternative mortgages have to offer.