18 Important Questions to Ask a Loan Officer
August 22, 2022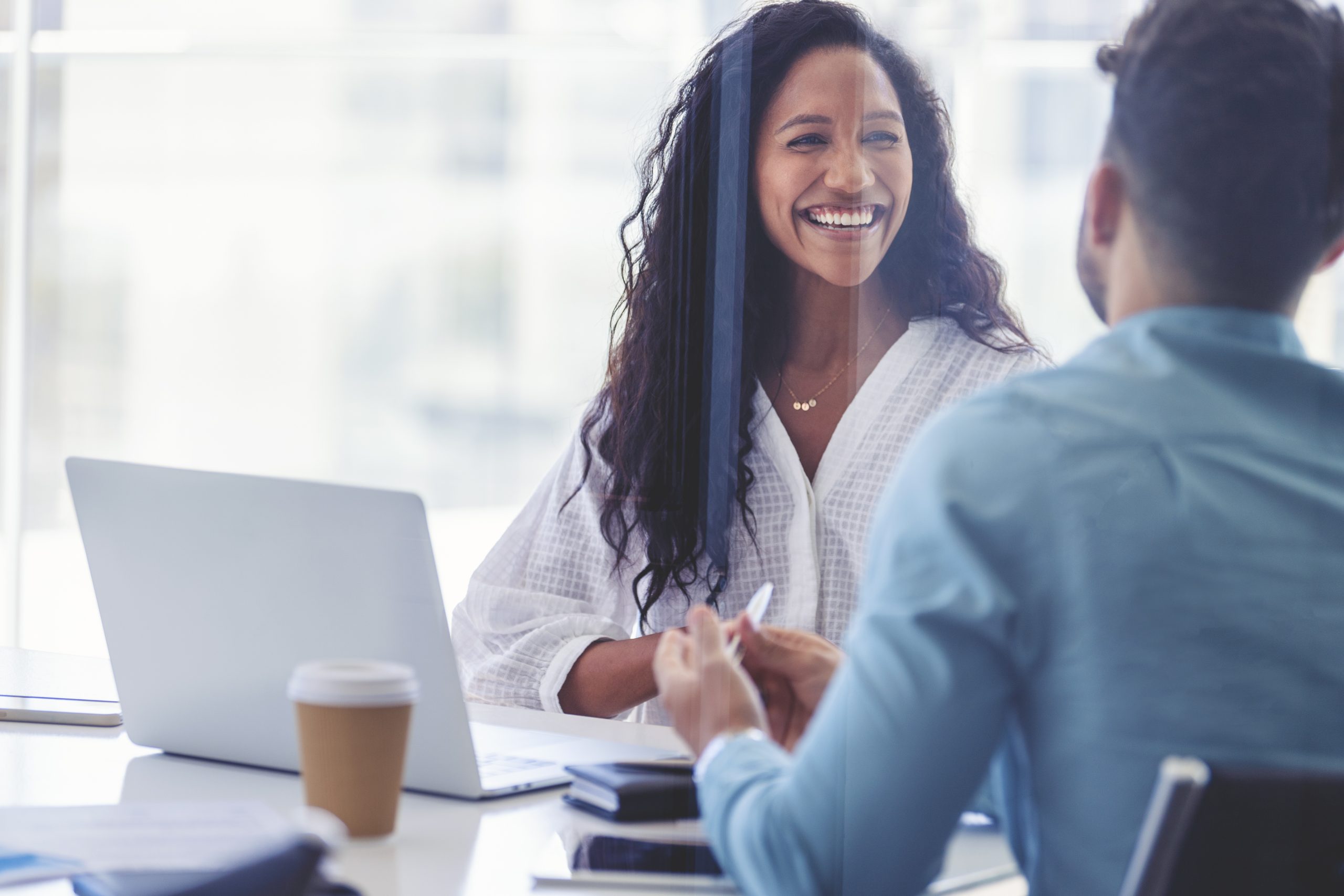 Much like you do not buy the first home that comes your way, it's important to select a mortgage provider after comparing your top alternatives. An easy way to do this is to ask loan officers that represent the lenders you shortlist a few questions. It's also crucial to share all the information that a loan officer seeks from you because this brings with it advice that's apt for your situation. Here are the top questions to ask a mortgage lender or a loan officer.
1. What Types of Loans Do You Offer?
It's common for most lenders to provide fixed-rate and adjustable-rate mortgages. However, the fixed-rate period for adjustable-rate mortgages (ARMs) might vary from one lender to the next. Further, you may find conventional mortgages with terms that vary from eight to 30 years, but not all lenders provide the same loan terms. Lastly, not all mortgage providers offer USDA loans, VA loans, FHA loans, and jumbo loans, making this one of the top questions to ask a lender.
2. How Much Can I Borrow?
One of the very good questions to ask a loan officer at the onset is how much you might be eligible to borrow. While online calculators help give you some indication, you are bound to get a clearer picture after discussing the specifics of your case with a loan officer. While loan officers take your income into account, they also pay attention to your debt-to-income ratio (DTI) and your ability to make repayments each month. Your DTI ratio essentially refers to how much of your monthly income goes toward rent and debt payments each month. 
Bear in mind that most lenders prefer DTI ratios lower than 36%, and no more than 28% of your income should go toward monthly mortgage or rent payments. You may also expect your loan officer to take into account any large auto or student loan that might have an effect on your capacity to repay a mortgage.
3. What Type of Mortgage Might Work Best for Me?
Given the wide array of mortgage types from which homebuyers get to choose, it's important to find one that suits your requirements. While you might be new to this realm, a loan officer should have adequate experience and knowledge to be able to guide you in the right direction based not just on your financial profile, but other aspects as well. For example, if you wish to buy a home on the outskirts of a big city or in a small town, you might qualify for and benefit by getting a USDA loan.
4. Is My Credit Score Good Enough?
Not all types of mortgages come with the same credit score requirements, and you might qualify for some even with less-than-perfect credit. For example, while you typically need a credit score of 760 or higher to qualify for the lowest interest rates, you may qualify for a conventional mortgage with a score of 620 or higher.
5. Can I Get Pre-Qualified or Pre-Approved?
One of the questions to ask your mortgage loan officer surrounds whether you might be able to get pre-qualified or pre-approved. A pre-qualification is the simpler of the two and you might even receive one over the phone. Lenders provide pre-qualification based on the information you provide, and they don't delve into your financial situation.
You may get pre-approval only after submitting a formal application for a mortgage. This is when a lender would take a close look at your employment details, income, and credit report.  A pre-qualification does not hold as much ground as a pre-approval because the latter comes with a conditional commitment from a lender that mentions the amount it is willing to lend.
6. Do I Qualify for Any Assistance Programs?
While there are a few down payment assistance programs that run at the national level and many at the state level, most are offered at the city or county levels. As a result, if you need assistance with making your down payment, it's best to ask your loan officer about the programs that are available in your area.
7. How Much Down Payment Do I Need?
According to the 2022 Home Buyers and Sellers Generational Trends Report released by the National Association of REALTORS Research Group, the median down payment on a home is just 13%, and it stands at 8% to 10% for homebuyers between 23 to 41 years of age.  This is an important question to ask a mortgage officer if you have trouble coming up with a large down payment because your loan officer might be able to offer suitable alternatives. For instance, USDA and VA loans come with no down payment requirements. Besides, you might be able to get a conventional mortgage by providing less than 20% as down payment.
8. How Much Will I Need to Pay for Private Mortgage Insurance?
You'll typically need to pay for private mortgage insurance (PMI) if your down payment towards a conventional loan is less than 20%, in which case this is among the top questions for loan officers.  PMI costs may vary from 0.5% to 2% of the original loan amount. It varies based on factors such as your credit score, the down payment amount, and the loan term.  While most major PMI providers in the U.S. charge largely similar rates, the answer to this question can give you an indication of the added burden you might face.
9. What Might Happen if the Appraisal Amount is Low?
Lenders rely on the appraised value of a home to calculate the loan-to-value ratio and not its purchase price. If the amount that comes through after the appraisal is lower than a home's asking price, there's a good chance that your lender will reduce the amount it is willing to lend. Consequently, you might have to ask the seller to lower the price or make a larger-than-expected down payment. If you've already made an offer and paid an earnest amount, you may stand to lose the same if you back out of the deal, unless you've included an appraisal contingency clause in the offer.
10. Are You Internet-Friendly?
You need to ask this question to a loan officer if you prefer handling your finances online. Given the advancements in technology, it's fairly easy to find a lender that lets you apply for a mortgage and submit all the required documentation online. In addition, some lenders also give you the ability to make online payments.
11. Will my Mortgage Get Sold Off?
Even if you take a mortgage through a direct lender, there's a possibility that the lender might finalize your loan and then sell it to a loan servicing company. While this is typically not a problem for borrowers, it's good to know this information ahead of time. What you're basically looking for by asking this question is an honest answer.
12. Does the Approval Process Take Place In-House?
If you apply for a mortgage through a mortgage broker or an online-only company, you may expect a different entity to handle the underwriting process. However, when you work with a direct lender, there's a good chance that the processing takes place in-house. This makes it to the list of good questions for loan officers because in-house processing usually results in quicker approval times. Besides, lenders that carry out in-house underwriting may offer flexible eligibility criteria for borrowers who have complex files.
13. How Will I Receive Updates?
The process of getting a mortgage may take a month or two, or even longer. During this period, your loan officer might need to contact you to seek more information or provide updates about your application. As a result, it's good to determine if your loan officer is in line with your preferred mode of communication.  For instance, while some borrowers prefer over-the-phone updates, others are more comfortable corresponding through text messages or emails. In addition, you might also benefit by asking how often you may expect updates.
14. What Does My Loan Estimate Look Like?
While interest rates change regularly, your loan officer should be able to give you some indication of the interest rate you may qualify for, even during the pre-qualification stage.  Once you begin the application process, you get a better idea through your loan estimate. This document mentions the annual percentage rate (APR) that will apply to your mortgage. The APR accounts for the interest rate as well as all other loan-related costs. The loan estimate also gives you a detailed breakup of all the fees and charges you'll need to pay, including those that are part of closing costs.
If there is any change in costs, a lender is required to send you a revised loan estimate. If there's any cost that you don't understand, it's best to ask your loan officer about it in advance. Using loan estimates is a good way to compare the costs of different types of mortgages, and you may also use them to evaluate multiple lenders.
15. Do You Offer Discount Points?
Discount points help bring down your mortgage's interest rate in exchange for a fee. Besides, they might be tax deductible. If your lender provides discount points and you can afford to pay for them in addition to your down payment, this step can lead to long-term savings through a lower interest rate. This is particularly the case if you plan to keep the loan for a long period.
16. Do You Charge Prepayment Penalties?
This is an important mortgage question to ask if you plan to pay off your loan ahead of time because several lenders charge prepayment penalties when borrowers pay off their loans earlier than scheduled.  Typically, mortgage providers let borrowers pay up to 20% of their balance amounts each year before applying this penalty. A prepayment penalty might also apply if you're refinancing your mortgage, selling your home or paying off a substantial portion of the loan.
17. Will I Need to Maintain an Escrow Account?
Your lender might set up an escrow account upon the closing of your mortgage, to which it directs part of your monthly payments with the aim of covering different costs. These may include mortgage insurance premiums, homeowners' insurance premiums, and real estate taxes. Lenders do this to ensure that you make all required payments associated with homeownership on time, and to minimize the risk they face, should you default on your loan. If your lender requires an escrow account, find out if you have options to pay for shortages and the process of getting refunds in case of overpayments.
18. Can I Lock the Interest Rate?
This is an important question to ask a loan officer if you're worried about the interest rate increasing from the time you apply for a mortgage until it closes. There is a good chance that a lender might give you a rate lock option upon the approval of your initial application and before the underwriting process begins. Rate lock periods tend to vary from 30 to 60 days, although this is not always the case.
A rate lock basically protects you from a rise in interest rates. One that comes with a float-down option lets you benefit through any interest rate decrease that might take place during the rate lock period. Rate lock fees may vary from one lender to the next.
Conclusion
Now that you know what questions to ask a loan officer, make sure you exercise due diligence in choosing the right lender. For instance, while paying attention to the cost of a mortgage is crucial, it's also important that you take flexibility in terms and a lender's customer service into account before making a decision.
Bear in mind that there's no real point in looking at homes to buy before you get a pre-approval because only then do you actually find out how much money a mortgage provider is willing to lend. Knowing the common mistakes to avoid when buying a home will also hold you in good stead.