How Expensive a House Can You Afford?
October 29, 2022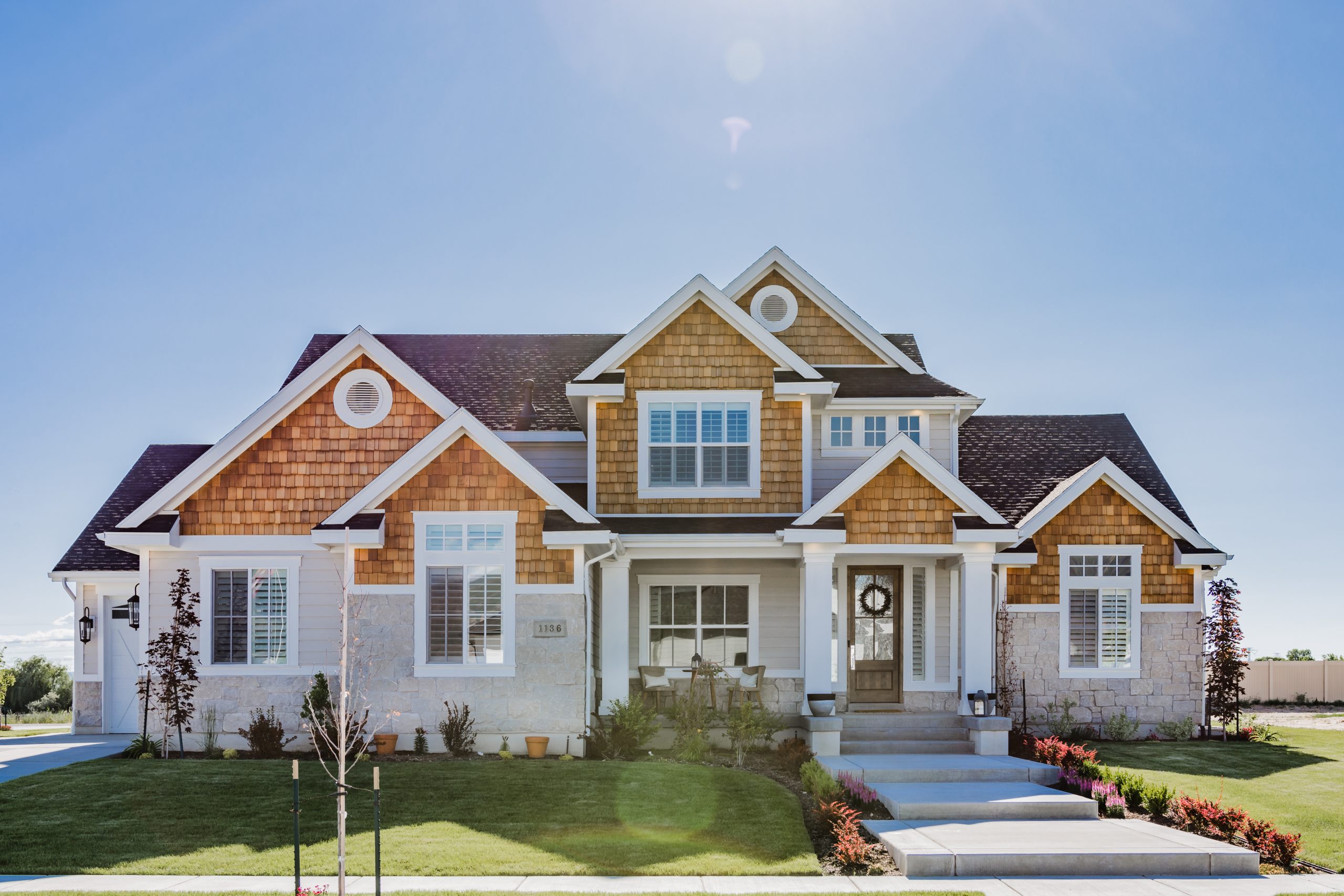 How much house you can afford to buy typically boils down to how much of a mortgage you can afford to repay. This is because most Americans turn to mortgages when it comes to becoming homeowners.  So, if you plan to purchase a home in the near future, it's important to determine how much you may afford to borrow based on your existing salary and other factors.
While there's a clear link between the two, the answer to "How much house can I afford?" is usually not the same as the answer to "How much mortgage can I afford?"
Even if a lender is willing to lend you enough money to buy a house you like, you need to bear in mind that you'll need to keep making payments regularly and subsist on the rest of your salary until you pay off the mortgage completely. You also need to account for any unexpected expenses that you'll need to encounter along the way.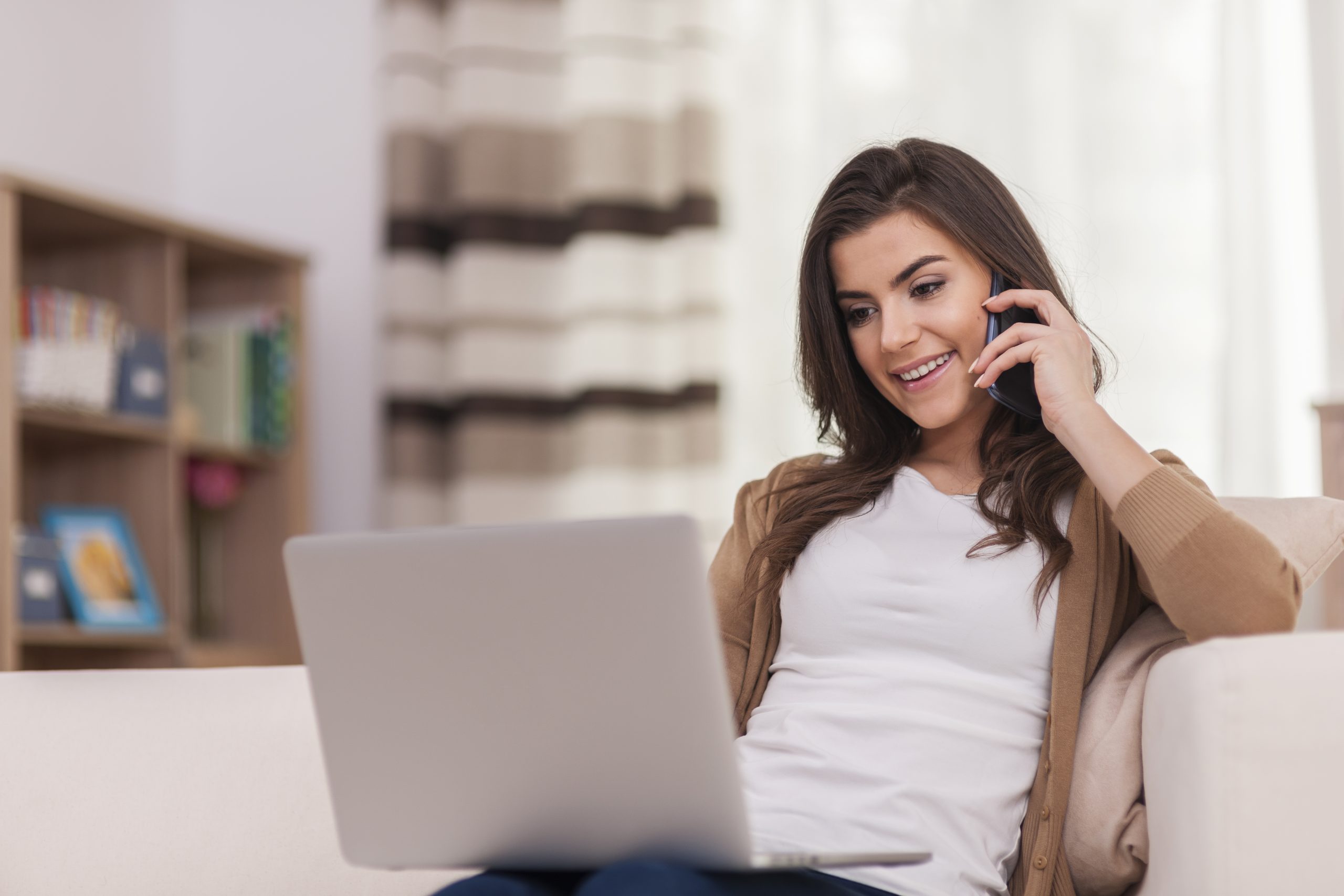 How Much Home Can I Afford With My Salary?
Before you think about getting on the path to purchasing a home, you need to establish if you're better off as a renter or a homeowner.  For instance, while buying a home gives you the ability to build equity, not making payments on time comes with the risk of foreclosure. If you have job security and have been consistent in making rent and bill payments, you may think about buying a home.
There are two ways to look at how much you can afford for a mortgage. One rule of thumb suggests that the mortgage amount should not exceed your annual income by more than two and a half times. For example, if you earn $100,000 a year, you may seek a mortgage of up to $250,000.
Another line of thought opines that your monthly mortgage payment should remain less than 30% of your gross monthly income, and this is something lenders look at as well. However, mortgage essentially look at your income and existing debts to arrive at a decision, and they overlook additional costs that might come in the form of income tax, health insurance premiums, saving for children's college, and pre-tax retirement contributions.
Consequently, limiting your mortgage payments to less than 25% of your monthly income can help you steer clear of being house poor. Data released by Consumer Affairs indicates that:
69% of homeowners in the United States feel house poor

Three out of five homeowners afford housing costs by not making essential home-related purchases

Three out of five homeowners are wrong in their expectations of repair and maintenance costs
If paying off your mortgage and maintaining a home account for a significant portion of your income, you might end up with inadequate money to meet discretionary expenses or save for retirement. Remember, an approved mortgage does not imply that it's an affordable mortgage. 
How Expensive of a House Can I Afford With a VA Loan?
Eligible applicants may qualify for VA loans if the total of their monthly debt and mortgage payments, or their debt-to-income (DTI) ratio, does not exceed 41% of their gross monthly income. 
While qualified veterans with full VA loan entitlement don't have to worry about loan limits, this is not the case with veterans who qualify for reduced VA loan entitlement. In 2022, the standard VA loan limit for most counties across the country stood at $647,200.
How Expensive of a House Can I Afford With a USDA Loan?
Qualifying for a USDA loan requires that you have a DTI ratio of 41% or lower. You might qualify with a higher DTI ratio only in case of significant compensating factors, as listed by the U.S. Department of Agriculture (USDA). 
The maximum you may borrow through a USDA loan depends on the county in which you wish to purchase a home. As of March 2022, this number stood at $336,500 for most counties. For Duchess County in New York, the maximum limit was $581,200. The maximum limit for Middlesex, Monmouth, Morris, Ocean, Passaic, Somerset, and Sussex counties in New Jersey was $776,600
What Factors Affect Affordability?
Technically, affordability when buying a home depends on your income, home prices, mortgage rates, and monthly mortgage repayments. However, if you find yourself asking, "How much can I afford for a house?" you need to account for a few other factors too.
Income
This includes income that you receive from all sources on a regular basis. Your income plays an important role in determining how much you may afford to spend toward mortgage payments each month.
Expenses and debt
Looking at all your debt payments and regular expenses gives you an indication of how much money you have left over from your income to make mortgage payments.
Savings
Your savings help you make your down payment, so the more you have the better. In addition, you might also need to turn to your savings to meet unforeseen expenses.
Creditworthiness
Your credit score and the debt you owe give lenders an indication of the level of risk you pose as a borrower. This factor plays a key role in whether a lender approves you for a mortgage. It also has a significant effect on the interest rate you get.
Lifestyle
Given that a significant number of homeowners end up cutting costs in various forms, it's important to determine if you're willing to make lifestyle changes and live on a tighter budget. If you already have considerable debt and don't see yourself wanting to cut back on existing expenses, you might want to err on the side of caution.
Personality
In Pulp Fiction, when Jules (Samuel L. Jackson) tells Vincent (John Travolta) that "Personality goes a long way," he seems rather convincing. That's probably because it's true to some degree according to a research article on Candidate Personality Traits, Voters' Profile, and Perceived Likeability. 
From the point of view of buying a home, while some borrowers might be okay with the knowledge that they need to pay upward of $5,000 per month toward their mortgages each month, others might spend sleepless nights over significantly smaller payments. Besides, while some might feel perfectly at ease when refinancing their mortgages, the process might seem perturbing to others. 
As a result, it's important to determine just how much you're okay with borrowing without letting it affect your mental well-being.
What Do Mortgage Providers Look At?
Mortgage providers tend to follow different criteria when determining affordability, loan amounts, and interest rates. However, the basics remain the same. You may expect a lender to look at your existing income, debt, and assets, as well as the potential of increased income and debt in the future. 
While income, expenses, and the down payment amount have a bearing on how much a lender might be willing to lend, your credit history plays an important role in your ability to qualify for a mortgage and the interest rate.
The Effect of Debt-to-Income Ratio on Affordability
An important factor that lenders look at to determine how much of a mortgage you can afford, your debt-to-income ratio highlights how much you owe each month in comparison to your gross monthly income. Other than your debt, it takes the rent you pay into account if you don't have a mortgage. Lenders typically look for debt-to-income ratios of 36% or lower. Of this, your rent or mortgage payment should ideally account for 28% or less. 
People with DTI ratios of 43% or higher can find it rather challenging to get a mortgage. In this case, you might want to improve your DTI ratio before you apply for a mortgage.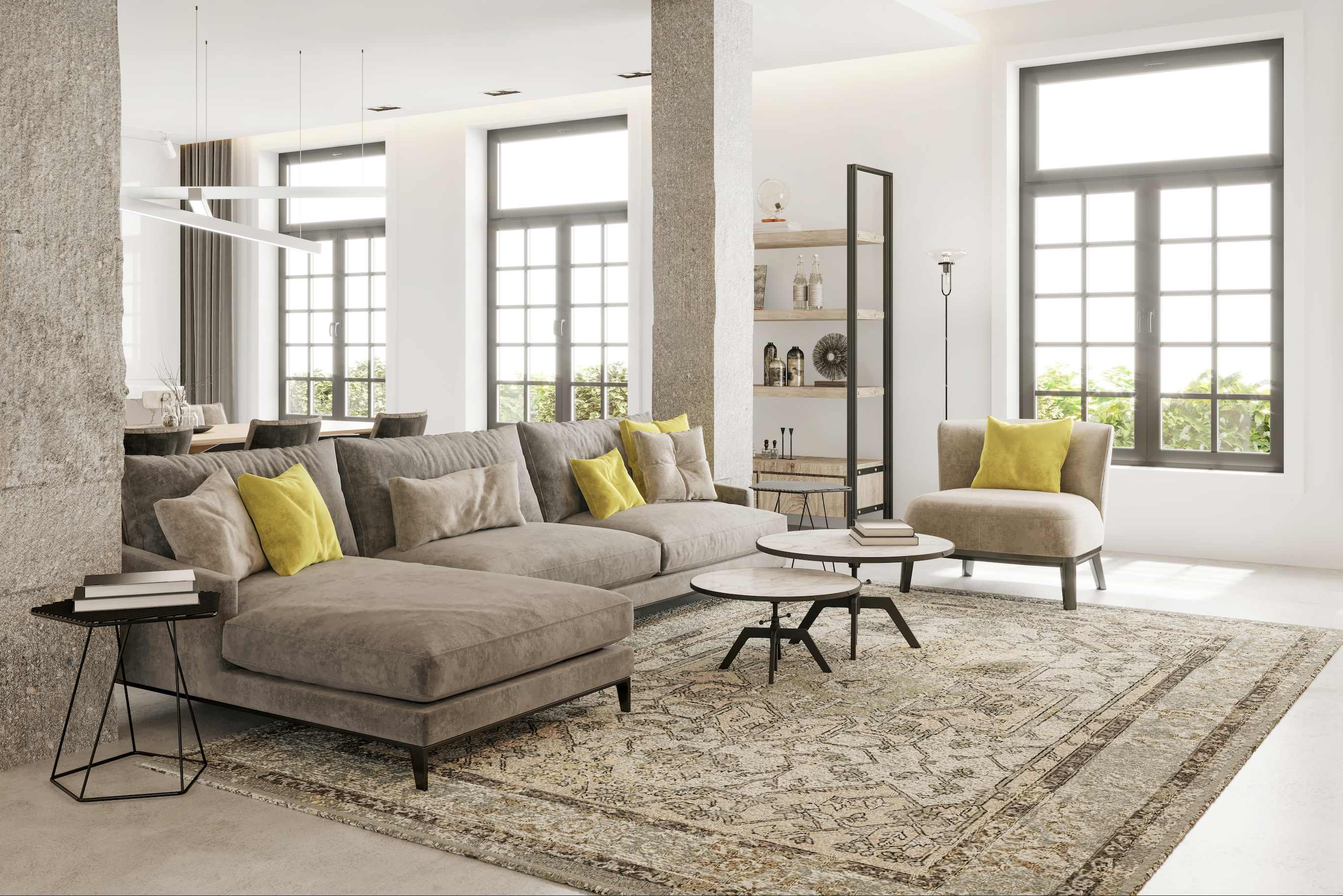 What's the Actual Cost of Homeownership?
Arriving at an answer to how much house you can afford requires that you understand the actual cost of homeownership. This is because there's typically more than what meets the eye, and if you only prepare to make monthly mortgage payments, you might be in for disappointment. Besides, knowing all the associated costs will help you make a better decision.
Property taxes.

If you get a mortgage, you typically need to pay property taxes in the form of installments added to your monthly payments to your mortgage provider, who then makes the payments on your behalf. Just how much you need to pay depends on where you live.

Data collated by the Motley Fool

indicates that property taxes are highest in New Jersey, at 2.13%. For New York, this number stands at 1.32%.

Homeowners insurance.

It's common for lenders to require that you get homeowners insurance, and there's a good chance that your lender will make these payments on your behalf through an escrow account. While homeowners insurance provides financial cover against losses and damages, it might not cover floods in flood-prone areas. In such instances, you might need to pay extra for flood insurance.

According to Policygenius

, the average cost of homeowners insurance in the U.S. stood at around $1,900 per year in 2022.

Mortgage insurance.

If you pay less than 20% of a home's selling price as down payment on a conventional mortgage, there's a good chance you'll need to get private mortgage insurance (PMI).Mortgage insurance helps lower the risk that lenders face when lending to people who make low down payments. While you might need to add these premiums to your monthly mortgage payments, you may also have the option to make a one-time premium at the time of closing instead.

Closing costs.

Closing costs

refer to expenses that buyers and sellers incur during the transfer of a property's ownership. As a buyer, you are responsible to pay all mortgage-related closing costs. A seller, on the other hand, needs to pay fees incurred in the transfer of the title as well as real estate agent commissions. How much you need to pay toward closing costs depends on a home's selling price, the mortgage provider you select, the type of mortgage you get, and the state in which you purchase a home. Typically,

closing costs

vary between 2% and 6% of a home's selling price.

Condo/HOA fees.

If you purchase a home that's part of a condominium association or a homeowners' association (HOA), prepare to shell out a monthly or quarterly fee.  These fees may vary significantly from one association to the next based on the location and the amenities/services on offer.  Condominium and homeowners' associations charge this fee to cover expenses related to maintenance, building insurance, garbage collection, community swimming pools, and more.

Maintenance.

As a renter, you've probably never had to worry about your home's maintenance-related costs. This changes once you become a homeowner. These expenses may range from major to minor, from fixing roofs to replacing old fixtures. The general rule of thumb is that you may expect to spend 1% to 2% of a home's selling price toward its maintenance each year. However, this number can be significantly higher for older homes.

Mortgage points.

You may choose to pay for this optional expense to get your lender to reduce the interest rate of your mortgage. One point is equal to one percent of the mortgage amount. For example, one point on a $150,000 mortgage would amount to $1,500. Paying extra for points when you get a mortgage may lead to long-term savings. However, this might not be the case if you have limited cash. Besides, you may benefit more by making a larger-than-planned down payment. 
Conclusion
When asking yourself, "How much house can I afford?" make sure you take all your existing financial obligations and income into consideration. Remember that you need to account for any unexpected expenses that might come your way, and you should ideally have a savings fund that can cover at least six months of your expenses. 
If you're still not sure about how much you can afford for a mortgage, consider discussing your specific situation with a qualified loan officer.