A Homebuyer's Guide to Dealing With Inflation
September 19, 2022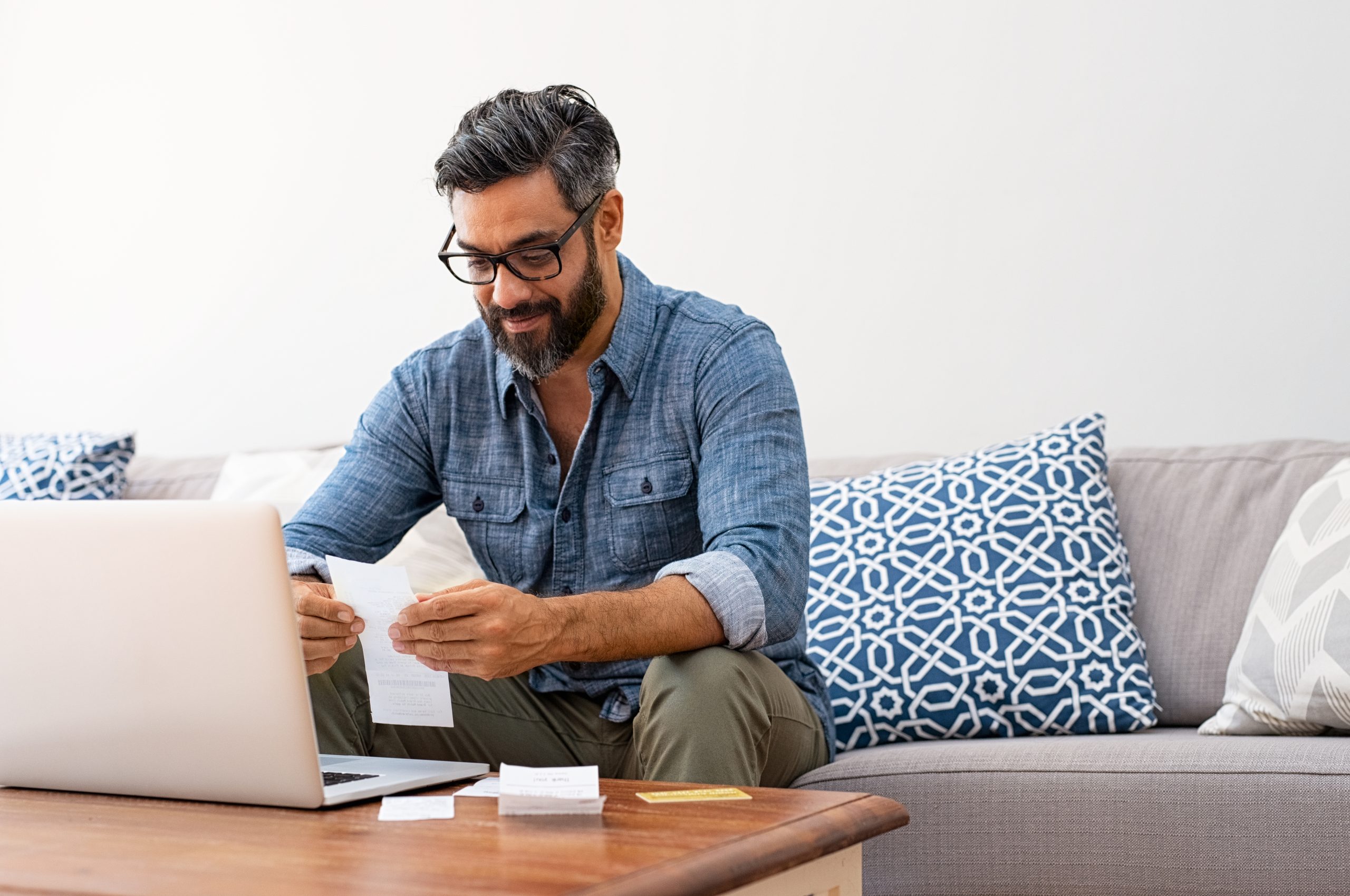 With inflation affecting most purchases, be it at the grocery store or the gas station, an increasing number of Americans are feeling the pinch on their pockets. Since there's no definite way to tell when some respite might be in the offing, it's only fair for people to wonder if now's the right time to buy a home. 
The Effect of Inflation on Buying a Home
The effect that inflation has on the dollar is fairly straightforward. Rising consumer prices result in reduced spending power, with the dollar losing its value. Data released by the Bureau of Labor Statistics shows that Consumer Price Index for all items increased by 8.5% in the 12 months preceding July 2022. 
According to the National Association of REALTORS (NAR), median prices of homes across the country in the second quarter of 2022 increased by 14.2% year over year.  Anyone whose income has not increased similarly during this period might have to account for the dollar's decreased buying power. It becomes particularly important to avoid stretching your budget too much, given that paying off a mortgage is usually a long-drawn affair.
The Effect on Mortgage Rates
While the Federal Reserve continues to tighten monetary policies with the aim of combating high inflation, mortgage rates are almost steadily on the rise.  When the Federal Reserve first signaled its intention of increasing short-term rates at the beginning of 2022, the average interest rate on a 30-year fixed-rate mortgage stood below 3.5%. In the week ending September 7, 2022, it was 5.89%.  
Inflation is one of the key factors that have resulted in higher mortgage rates since the start of the year, all the more so because investors factor in what they consider to be an inflation premium. Besides, if the dollar continues to lose its value as people repay their mortgages, it's normal for lenders to want to charge higher interest rates. However, buyers who wish to keep their intended monthly payments the same might have to settle for lower-priced homes.
Some experts are of the opinion that rising inflation and interest rates will have a significant impact on housing affordability. This might make buying a home particularly challenging for people with tight or limited budgets. 
5 Tips to Buy a Home During High Inflation
There is no surefire way to steer clear of inflation's ill effects, but there are things you can do to minimize the impact. For instance, if you have a preapproval in place, you may use the summer months to look at what's on offer. This is because buyers tend to thin out during this period owing to travel and vacation plans. If you, on the other hand, plan to buy a home in the fall, you may expect bidding wars in hot markets. 
1. Buy Quickly
Many experts are of the opinion that more Fed rate hikes are in the offing and the trend may well continue into 2023. From the buyers' perspective, time can be of the essence if they don't want affordability to take a further hit. With there being no slowing down in inflation, it's safe to assume that the dollar is worth more now than it might be next year or the year after.  Besides, if the upward trend in property prices continues, buying a home is bound to get more expensive in the future.
Buying a home in the near future can help existing renters avoid escalating rent payments. A report released by HouseCanary shows that rent prices have increased by 13.4% from the first half of 2021 to the first half of 2022.  Now, the national average for single-family homes stands at $2,495 per month. 
If you wait with the hope of lower interest rates, a drop in property prices, or being able to save more money, you might be in for a disappointment because of the different variables at play.
2. Rethink Your Budget
A good place to start is determining the maximum amount you can afford in the form of monthly payments. It's important to establish your overall budget and look for homes accordingly. Homebuyers who plan to spend more than they originally intended need to account for a larger down payment. 
Rising prices of consumer goods as well as a higher cost of living need your attention. Costs related to homeowners' insurance, property taxes, moving, and remodeling may also increase enough to disrupt your budget. When it comes to affordability, it's important to determine when you need to walk away.
3. Reassess Your Strategy
Once you tweak your home buying budget, you might benefit by giving your strategy of buying a home another look. This could involve looking at homes in less-demand, and probably, more rural areas. Looking at smaller homes or those selling for lower prices might also be beneficial. However, if you're buying a home as a first-time fixer-upper, you need to exercise due caution. Bear in mind that labor and building material costs are on the rise as well, and fixing a home may cost you considerably more than it did a couple of years ago.
4. Look at Your Credit Score and Finances
To get the lowest possible interest rates, you need to have an excellent credit score, ideally over 740. Lower interest rates translate into lower monthly payments. Improving your credit score in a short span of time can be tough, although you can try by repaying all or most of your outstanding debt as quickly as possible. Look for errors in your credit reports. If you find any, get them fixed. 
If your existing finances permit, try making a large down payment. Since this minimizes the risk a lender faces, you might qualify for a lower interest rate. 
5. Consider Different Alternatives
If you wish to minimize the impact of inflation on your home buying, it's crucial that you select the right mortgage. Given the scores of alternatives on offer, getting a 30-year fixed-rate mortgage with a 20% down payment might not be the best idea. For instance, buyers who know they won't live in the homes they purchase for long might benefit by looking at what adjustable-rate mortgages (ARMs) have to offer. Understanding how different types of interest rates and loan terms work places you in a better position to make a decision.
Some mortgages come with low or no down payment requirements, and these may help minimize the impact of inflation for homebuyers who qualify. Whether or not you need to pay extra toward mortgage insurance also needs your attention.
Should You Wait?
According to a recent forecast by Kiplinger, price inflation around the end of 2022 could hover around the 8% mark.  So, should you wait for inflation to ease before you buy a home? If you feel the numbers don't work in your favor, it might be best to wait, all the more so if you're buying your first home. 
Even though this might come at the cost of not being able to build equity as fast, you might be better placed in the future after you've given your money the opportunity to grow in other ways and the market becomes more favorable for buyers.
Bear in mind that a drop in inflation levels does not mean that home prices will drop too. However, a period during which home prices don't increase by much might give you the opportunity to benefit through a higher income down the line.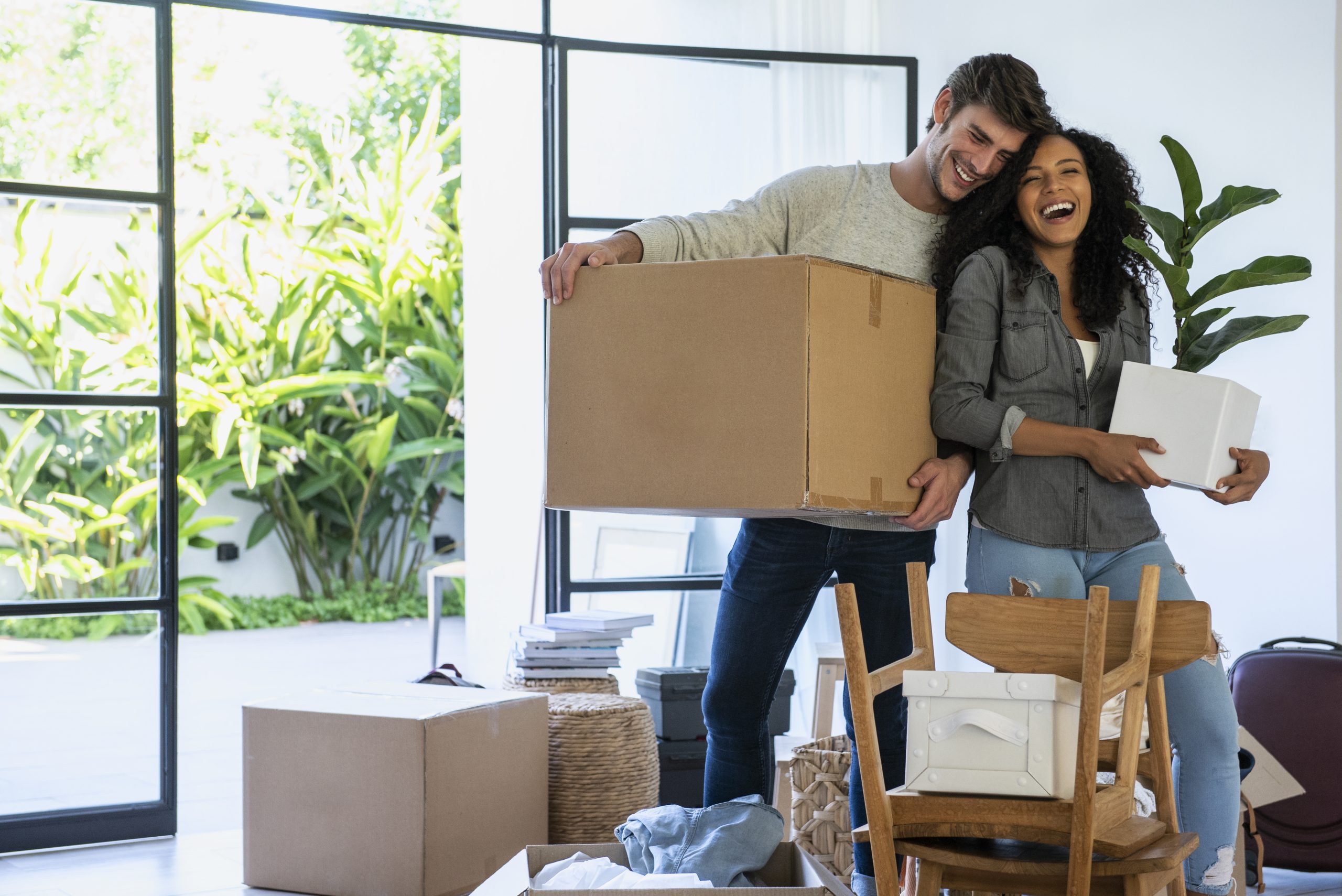 Should You Buy Now?
Data released by the National Association of REALTORS shows that the inventory of active listings in the U.S. has increased by 26.6% from August 2021 to August 2022. This gives prospective home buyers more options than they had a year ago. Besides, with the competition being slightly distracted, there's a good chance you might be able to find a home you like at a price you can afford.
If you plan to buy a house now, you need to determine if you'll be able to keep up with your monthly payments over a period of time. It's also important for you to stay in the home you purchase for five or more years if you plan to make any kind of money when you sell.
Prospective homebuyers should ideally keep a close eye on listings that re-enter the market. This is because a home that's made it back to the market might come with a lower asking price than before. It's not uncommon for listings to re-enter the market because deals don't go through owing to various reasons. 
Making the Most of Your Money
Once you decide to buy a home, you may follow different measures to make the most of your money.
Earn interest.

Consider opening a high-yield savings account to save for your down payment as this gives you the ability to earn higher interest than a regular savings account.  However, make sure you choose an alternative that gives you easy access to your money. If you already have a lump sum amount that you plan to put toward your down payment, you may consider opening s short-term

certificate of deposit

.

Lock your interest rate.

When you're looking for a suitable mortgage provider, determine which ones offer rate locks. This ensures there'll be no change in the interest rate offered to you from the time of the offer to the closing. You may get

a rate lock

for 30, 45, or 60 days, depending on your lender. It's important for you to ask your lender what might happen if interest rates drop during the rate lock period because not everyone follows the same practice.
Tips for Homeowners to Manage Rising Costs
Rising costs have affected home buyers and homeowners alike. If you own a home, you may work at reducing utility costs by following a few simple tips.
Make sure there are no leaks in window frames for optimal regulation of indoor temperature.

Use a smart thermostat.

Clean and replace HVAC filters at regular intervals.

During summers, draw the blinds when sunlight streams into the home directly.

Switch to LED lighting and energy-efficient appliances.

Maintain an emergency repair fund.

Monitor usage of water (hot water in particular).
What Should Sellers Do?
Homeowners who wish to sell their homes at this point in time need to realize that instances of offers that exceed asking prices and bidding wars among prospective buyers are on the decrease. This is because a number of buyers are giving their plans second thoughts owing to existing interest rates and high price inflation. 
Now, it might be difficult to find buyers who are okay with relatively small problems. This is because buyer standards are getting back to what they used to be a couple of years back, and they might not want to overlook aspects such as worn-out carpets, poor paint jobs, and old fixtures. 
Bear in mind that simply relying on how well a particular market is doing might not translate into you getting the desired price for your house. As a result, you might want to give your home an aesthetic makeover to make it more appealing to prospective buyers. Given that the market still has an adequate number of buyers, consider making the required changes before listing your home.
Conclusion
While some markets across the U.S. have cooled down over the last few months and mortgage rates still remain on the higher side, the decision to buy a home is largely a personal one and depends on multiple factors. However, it's crucial to know the differences between living on rent and owning a home from the cost perspective. For instance, once you're a homeowner, you'll need to account for property taxes, homeowners insurance, and the home's regular upkeep.
If you feel buying a home now might work well for you, make sure you approach the process with due diligence. Start by narrowing down on a suitable mortgage provider and getting pre-approval. This gives you an indication of how much you can borrow and it also puts you in a better position at the negotiation table.
Disclaimer:
"Certain restrictions apply. For qualified borrowers. All borrowers subject to credit and underwriting approval. Rates, term, and loan program may be subject to change without notice. The payment on a $300,000, 30-year fixed rate loan at 5.50% and 75% loan-to-value (LTV) is $1,703.37. The Annual Percentage Rate (APR) is 5.692%. Payment does not include taxes and insurance premiums. If you add taxes and/or insurance to your mortgage payment then the actual payment will be greater. Some state and county maximum loan amount restrictions may apply. This is an example and is for illustrative purposes only."