Mortgage Companies Moving Into the Digital Age
August 22, 2019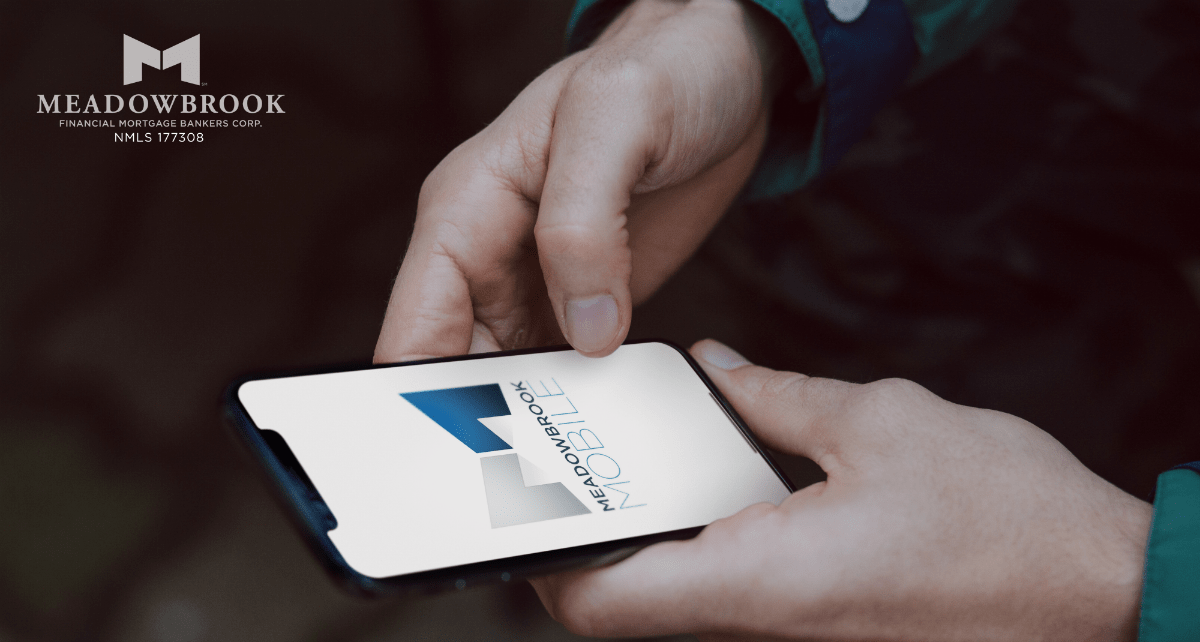 If mortgage companies plan to remain relevant in today's tech-savvy world, they must take a close look at what technology has to offer. Consider this – in 2018, close to 45% of prospective homebuyers began their search for homes online. In addition, around 11% used the internet to learn about the home buying process before getting in touch with a loan officer or a real estate professional.
Several mortgage companies in the United States are adapting to evolving technologies. This, in part, is because of new regulations, and also because mortgage customers are now looking for quicker and paperless processes. Besides, the fact that customers are looking for a better digital experience when purchasing a home or getting a mortgage is hard to ignore.
Mortgage companies that have woken up to the digital revolution are not just offering great user experiences through their websites, they are also simplifying how people may apply for mortgages. In addition, several FinTech players have entered the field to provide relevant solutions for banks and other financial institutions that offer mortgages. With online mortgages finding traction, the typical back-and-forth movement along with considerable paperwork is now making way for online applications, e-signatures, and document uploads.
What Are Mortgage Companies Doing to Market Their Products?
An average homebuyer, even with access to the internet, typically spends more than two months to find a home. This gives mortgage companies enough opportunities to market their mortgages using different online tools.
Mortgage companies that have embraced technology are working in curating content that helps position themselves as solution providers. For instance, probable applicants are often found looking for information such as the differences between mortgages on offer, how to save money for a down payment, and what differentiates pre-qualification from pre-approval.
Blogs are now commonly seen to be part of websites of various mortgage companies. This is because blogs give businesses easy means to provide tailored content for specific demographics, without cluttering a website. Creating short informative videos is a tactic that some mortgage companies have already put to good use. The process also involves effectively promoting videos on different social networking platforms such as Twitter, Facebook, and Instagram.
Another aspect that shows how mortgage companies are coming of the digital age is the increased use of organic and inorganic search strategies. Well designed landing pages that include clear calls to action (CTAs) encourage probable borrowers to provide their contact information so they may get more details. Search engine optimization (SEO) is quickly becoming part of the parcel, where content-driven landing pages make use of keywords related to specific mortgage-related queries. Mortgage companies have also started taking cues by understanding the habits of specific consumer groups, and they optimize their strategies accordingly.
Mortgage providers that are yet to make the most of what technology has to offer need to start by reviewing their existing websites. They need to identify which areas borrowers find useful. They need to diversify content and ensure that it remains relevant to the questions and requirements of different generations of homebuyers.
The Importance of Creating a Good UI and UX
User interface (UI) includes various elements that go into creating a website or an application. These include menus, buttons, blocks, and controls. From a borrower's perspective, UI essentially refers to the steps or commands that one needs to follow to interact with a digital offering. Mortgage companies are now relying on this aspect to create their brand identity, and are using the latest in design principles to try and keep prospective clients from leaving their websites.
User experience (UX), on the other hand, is about how borrowers feel when they interact with digital products. While web design plays a significant role in creating a good UX, environmental factors, as well as individual preferences, may also affect the outcome. Aspects that mortgage companies need to address in creating good UX include design, utility, performance, accessibility, and usability.
Statistics surrounding the importance of creating good UI and UX clearly show why mortgage companies need to pay attention to these aspects.
Given that an increasing number of prospective borrowers now use their mobile devices to look for suitable alternatives, mortgage companies must create responsive websites. Such websites not only work well with just about any kind of device, but they also find favor with search engines such as Google and Bing.

Providing a Personalized Experience
Millennials have grown up with the internet at their fingertips. They have access to music and video streaming services that take little time to identify their preferences, and then provide content in accordance. After all, it is not uncommon for apps to create curated playlists based on browsing history. When people provide information about themselves to online businesses, what they expect in return is products and services customized to meet their preferences. Besides, they look for complete information about what they're interested in online.
Most people will look for mortgages no more than a few times during their entire lives. While many borrowers try to learn as much about mortgages as they can online, it is also common for them to turn to lenders to get a better understanding of where they stand and what they might expect. As a result, the onus to provide mortgages that are ideal for borrowers depending on their circumstances falls on mortgage companies.
Borrowers should have easy means to compare the impact of trading points, be it through paying less monthly and more upfront, or the other way around. Through online tools, mortgage companies can make way for complete transparency by giving borrowers the ability to take a close look at estimated fees, and how their monthly payments may differ depending on variables such as loan amount, term, interest rate, down payment, and creditworthiness.
Giving Borrowers Increased Control
Prospective homebuyers remain wary of mistakes they might make at some point during the home buying process. When it comes to getting mortgages, it is not uncommon for borrowers to want some kind of control. They look for products that are customized to meet their specific needs even during the application and approval process.
Mortgage providers that are keeping up with technological advances take into account that the application process needs to be interactive and intuitive. For instance, the process should be able to differentiate the needs of a first-time homebuyer from the requirements of someone looking to refinance an existing loan. Besides, borrowers can now navigate through specially designed apps provided by mortgage companies on their own, with built-in tips guiding them on their way.
After borrowers narrow down on mortgages that suit their needs, they like to be kept in the loop at every stage right until closing. As a result, mortgage providers now give borrowers the ability to check the status of their applications at any time and from anywhere, provided they have access to internet-enabled devices. Apps also make way for feedback and interactions. Mortgage companies, on their part, use their online platforms to deliver qualification decisions as quickly as possible.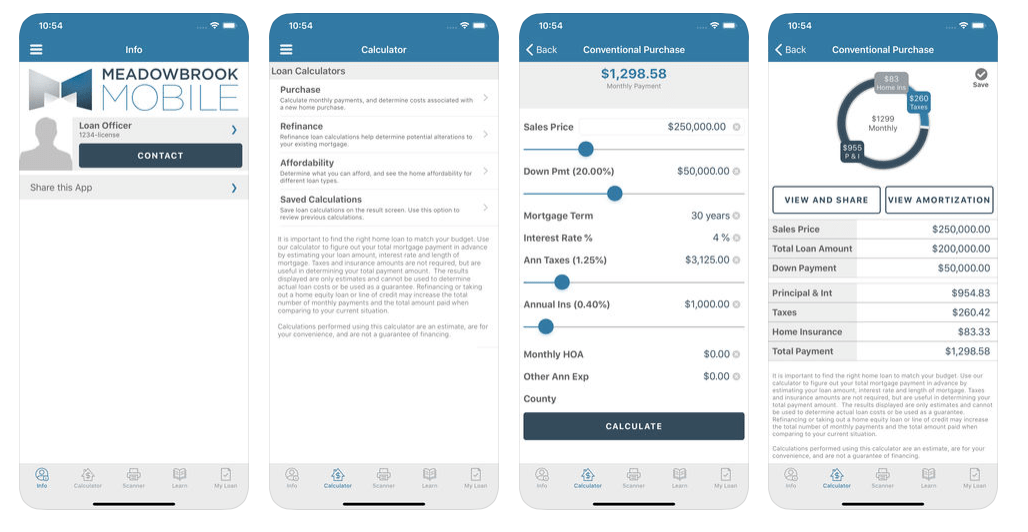 Making the Overall Process More Effective
People who are accustomed to the online world have realized that the cost of several services involving middlemen has reduced because of technological changes. Data suggests that the average cost of originating a loan has increased significantly over the last decade, mainly because of increased investor and regulatory requirements. Increased reliance on manual processes, with double and triple checks to avoid errors, has contributed to making the processing time consuming as well as costly.
With technology at the forefront, several mortgage companies have created digital platforms to automate large parts of the process. While this adds to cost-effectiveness from the loan provider's point of view, increasing operational efficiency results in quicker, more accurate, and cheaper loan processing for borrowers. Data models employed by some mortgage companies no longer rely just on aggregate numbers, they also collect and analyze metadata that plays a role in the decision-making process.
Where Does the Appraiser Stand?
When industries transform, there is often a question mark surrounding the future of different roles. With the mortgage industry going the digital way, this happens to be the case with appraisers. However, while their numbers have dwindled in the recent past, their relevance stands. Even as digital mortgages gain traction, mortgage providers still need appraisers to look closely when enough data is not available, as well as in cases of complicated home-buying deals.
The strategy, moving forward, requires integration with the digital process. Besides, the changes that state regulatory boards have started to implement following their introduction by the Appraiser Qualifications Board of the Appraisal Foundation in 2018 aim to simplify entry into this field.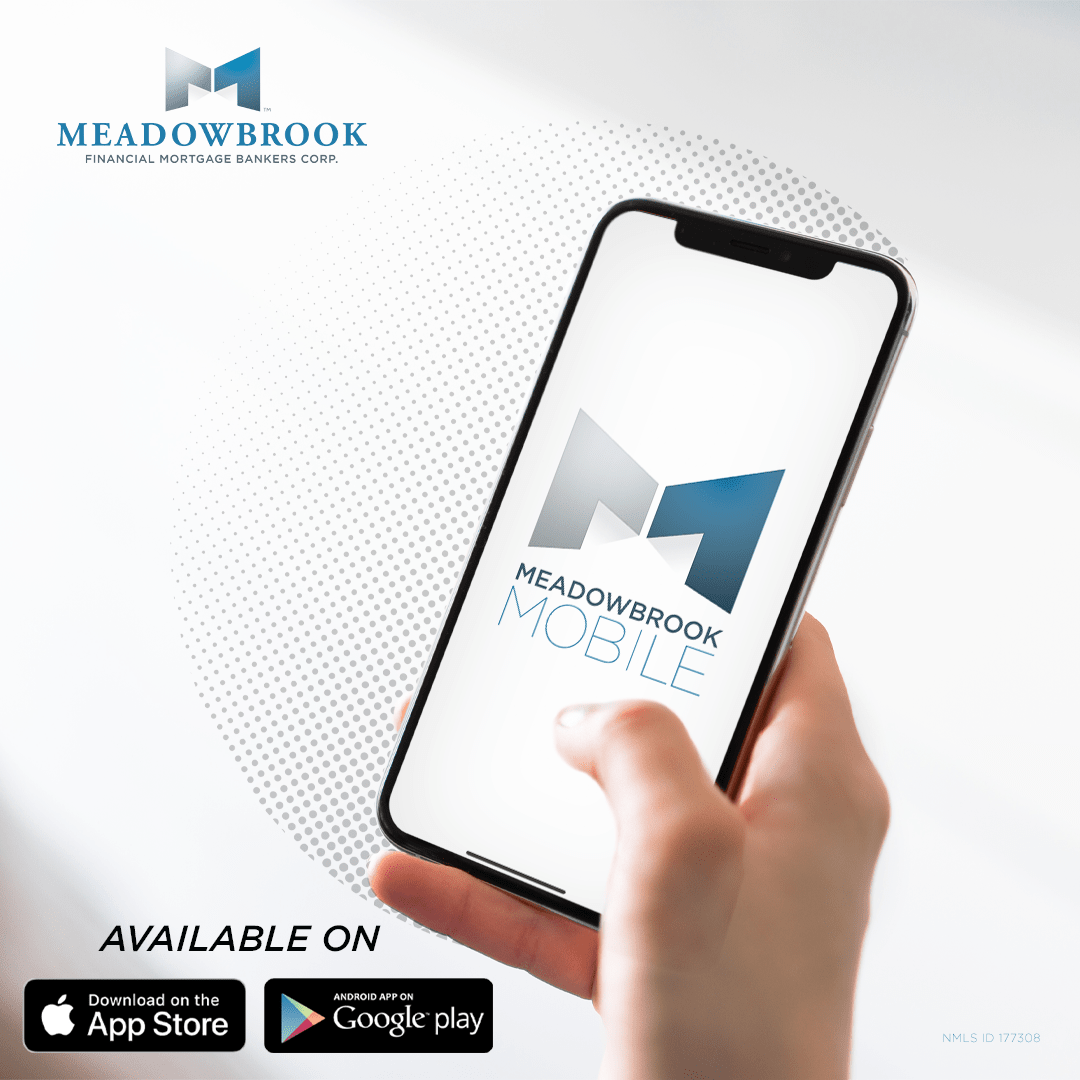 Meadowbrook at the Forefront
Understanding fully well that a significant number of people now use their mobile devices to get through the mortgage process, Meadowbrook decided to launch its app. Prospective borrowers may use this app with devices that run either on iOS or Android. Through the app, Meadowbrook aims to simplify the mortgage experience.
Users get quick and flexible solutions when applying for mortgages. They may use the app to upload their documents, check the status of their applications, or even get in touch with a Meadowbrook representative. The app comes with various features, which include, but are not limited to:
Mortgage calculators. Borrowers get access to mortgage calculators that they may use to determine if their desired mortgage amount suits their budgets. Alternatives they get to choose from including a purchase calculator, a refinance calculator, and an affordability calculator. They get to enter different variables and then get a detailed breakup of costs. The option to save their calculations exists, so they may refer to them again when comparing their alternatives. If the numbers they see for the house they wish to purchase are up to their liking, they may begin their application process from the same screen.
Pre-approvals. Once you submit your application, you do not have to wait indefinitely to receive pre-approval. The loan officer gets to view your application through the app, and a pre-approval letter is sent online almost as soon as your application is reviewed.
Constant communication with your loan officer. If you wish to send a quick message to your loan officer, doing so through the app is easy. Your loan officer can also use the app to get in touch with you. Once you send a message, a notification appears on the recipient's phone.
Milestones to keep track of the process. Borrowers get to keep track of the loan process by using the app rather easily. The app also lets you view milestones surrounding your mortgage, giving you a clear indication of where it stands and what you may expect going forward.
Conclusion
Technology has played a significant role in how people shop, travel, and bank, and advancements in the field of mortgages are more than welcome. The number of prospective homebuyers who use the internet to look for mortgages and get quotes continues to rise, as do instances of people submitting online applications.
Given that not all mortgage companies have jumped on the technology bandwagon yet, there is still some time for the market to become completely digitalized. However, the fact that several mortgage providers continue rolling out various digital innovations does make way for a promising future. It is not out of place to suggest that most existing consumer demands will be met shortly, only to result in even more changes.