A Guide to Home Buying in Autumn
September 14, 2019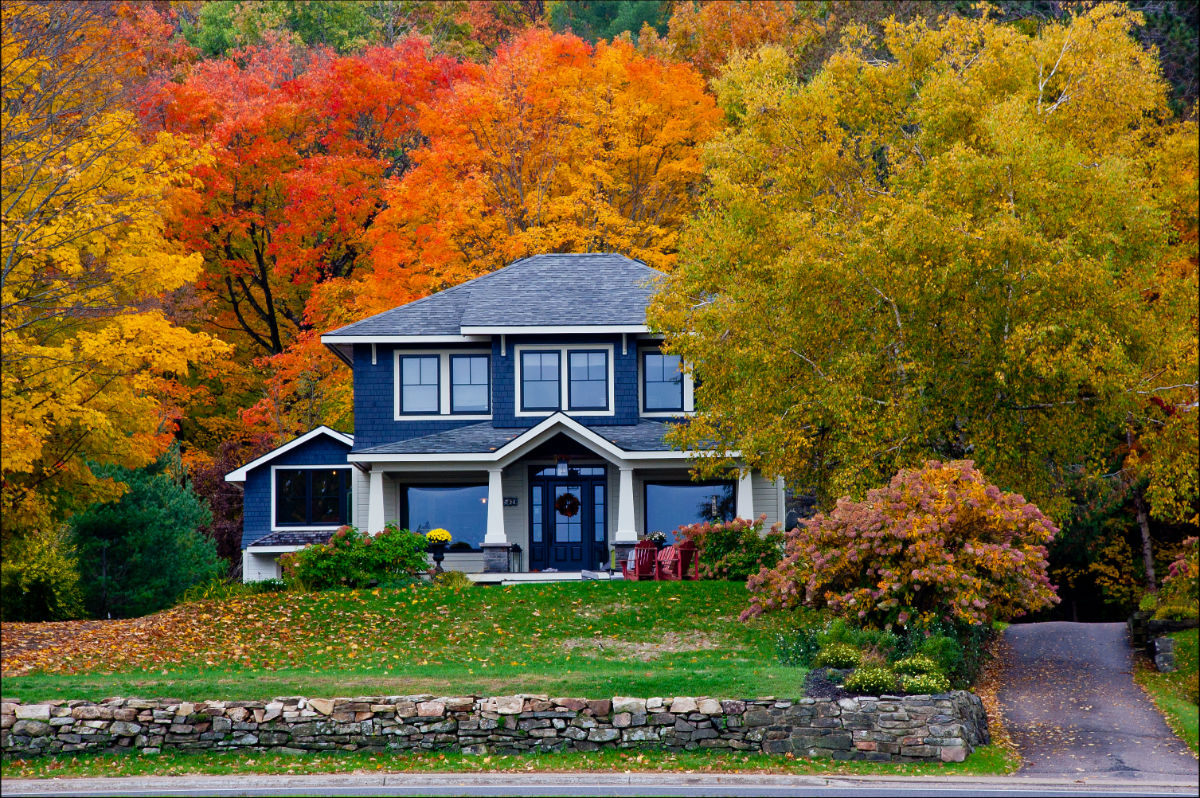 The days may get a little shorter and the weather a little crisp, but the housing market in the fall seem to continue its trend. Fall can be a great season to purchase a home for a number of reasons. Consider this – around 40% of home sales in the United States take place from April to July. While there are different reasons for the increase in the sale of homes during the spring, improving weather is an important factor. So, why should you consider buying home in the fall, and how might you benefit?
When is Autumn/Fall?
Fall in North America traditionally begins toward the end of September and continues until the end of December. It is said to start with the September equinox and end with the winter solstice. In the U.S., popular culture associates Labor Day as the end of summer and the beginning of fall.
Why Buy a Home During Fall/Autumn?
While some aspects that you need to pay attention to when buying a home in spring or fall remain the same, there are distinct advantages if you plan to buy a home in autumn.
Lesser Competition
Fall is considered as an off-season by the real estate industry, which results in lesser competition. This drop-in competition is through a reduced number of prospective home buyers. Homes continue to be put up for sale. In some cases, the fall inventory even exceeds the inventory for summer and spring.  While you get access to new homes being put on the market, you also get to choose from homes that did not sell during spring and are now repositioned accordingly.
Lesser competition when buying a home in autumn puts you in a good position to negotiate. It is not out of place to make low ball offers while following aggressive negotiations tactics. Bear in mind that many sellers want to close deals before the holiday season, and you may use this to your advantage.
Increased Attention
Given the home buying lull the sets in during fall, real estate agents are typically more enthusiastic about following leads. They would go that extra mile to find homes that suit your requirements. You can also be sure of getting more attention from them than you would during the spring season.
This applies to movers as well. Summer and spring are when movers are at their busiest. This is when customers can expect delays as well as other types of service issues. Come fall, the probability of delays or other problems reduces significantly. Besides, this is a time when movers are competing for your attention.
More Time
If you think about buying a home during spring, you may expect to get entangled in bidding wars, where multiple buyers want to buy the same house. With lesser buyers in the market, there is a possibility that you are the only bidder for a home. In such a scenario, you don't have to worry about rushing to make an offer. You get more time to compare your options and make your decision at a relaxed pace.
Motivated Sellers
A number of homeowners who want to sell their homes wish to take advantage of any gain or loss before the end of the tax year. As a result, you might come by sellers who wish to go through the closing before December 31to get tax breaks.
Lower Prices
Several homeowners put their homes up for sale during the spring season. It is not uncommon for them to price their properties aggressively, and with rather high listing prices. According to a study released by Nerd Wallet, while listing prices don't drop during autumn, sale prices do. So, while a home you wish to buy might be listed outside your budget, you get to steer clear of a bidding war, and can even make a suitable deal with the seller. If you end up paying below market value, you would need to get a smaller mortgage for your home purchase.
Lower prices also extend to the services you might need after you buy a home. These include movers, contractors, and painters. You also stand to benefit through sales if you plan to move around the holidays. Consumer Reports indicates how the prices of consumer goods vary depending on the calendar. It suggests that September is a good time to buy paint and carpets, October is great for buying lawn movers, and November is perfect for buying cookware and appliances.
More Competitive Interest Rates
Mortgage bankers and brokers also experience slow periods. The fall home-buying season is usually when they process fewer mortgage applications. After you narrow down on a suitable mortgage banker, do not hesitate to ask for a better deal. Even a seemingly insignificant drop in interest rate may have a noticeable impact on how much money you pay through the course of the loan term. You might also stand to qualify to pay a lower than usually required down payment.
Tax Breaks
This aspect requires particular attention of first-time homebuyers. This is because they can look forward to interest rate and property tax deductions on their entire year's income even if they go through with the closing as late as December. Any payments you make before the closing are also tax-deductible.
Get a Clearer Picture
Homes typically look their best during summer and spring, and they might just lose their luster as fall starts to take over. This is when you get to see how a house holds up as the weather starts to get rough, be it through rain, winds, or even snow. For instance – rains during autumn give home inspectors an easy way to look for leaks. Peeling paint jobs, worn-out areas of the roof and cracks in the foundation are easier to spot. In addition, you get to check how the interior of a home feels on cold and gloomy days.
You might also benefit by getting a clearer picture of the neighborhood after September when schools are back in action, and people return home from their vacations.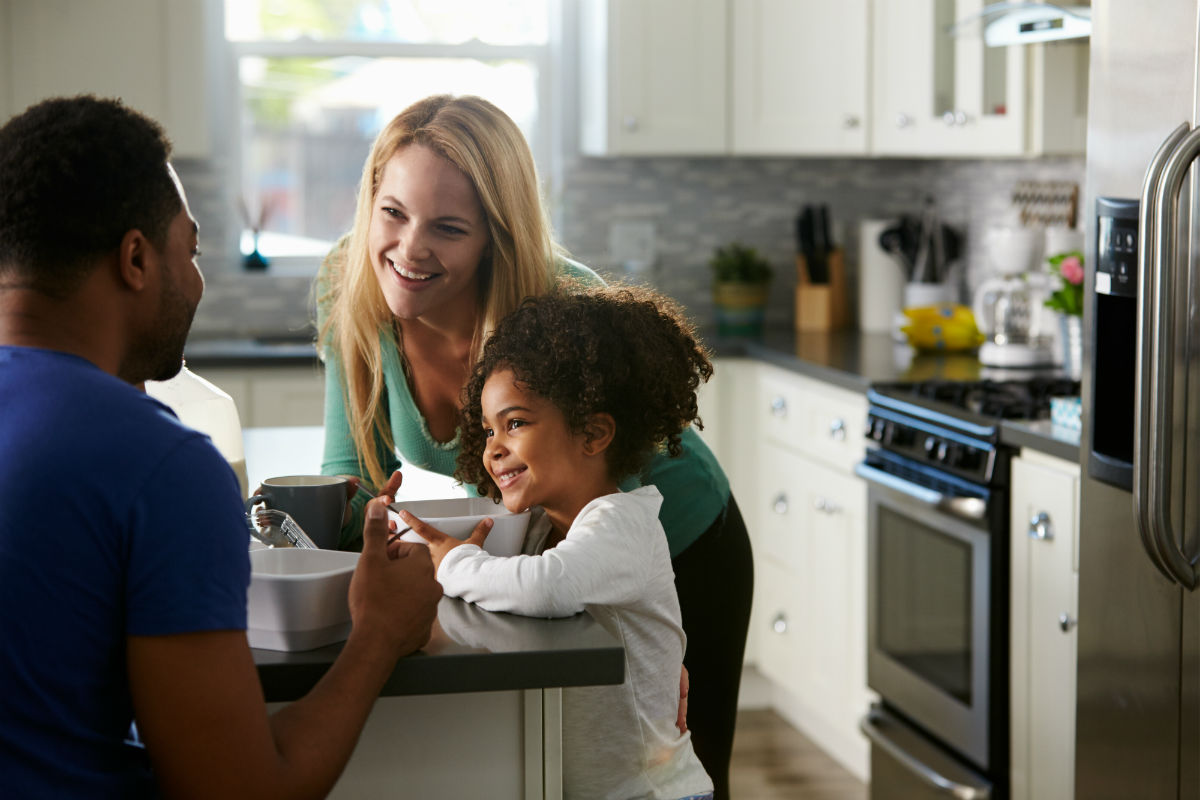 The Best Neighborhoods in Long Island
Given the real estate prices in New York City, instances of people looking for homes outside of the city come as no surprise. Different places on Long Island find favor with several buyers, and this is not just because of the Long Island Rail Road (LIRR). Long Island, after all, boasts of some great educational institutes and job opportunities as well as plenty of green cover.
What also helps is that buyers can find neighborhoods that suit different budgets. Here are some of the best neighborhoods in Long Island that deserve your attention in this autumn home buying season.
Greenport – average median home value is around $617,600.
Smithtown – average median home value is around $485,200
Bellmore – average median home value is around $518,100.
Roslyn – average median home value is around $961,700.
Massapequa – average median home value is around $495,800.
Stony Brook – average median home value is around $453,100.
Lake Ronkonkoma – average median home value is around $353,900.
Holtsville – average median home value is around $373,000.
Wantagh – average median home value is around $494,100.
Commack – average median home value stands at around $486,800.
Tips for Buying a Home in Autumn
Buying a home in autumn or at any other time during the year requires that you pay attention to different aspects. Following a few simple measures can result in a smoother process and also in savings.
Get your finances and creditworthiness in order. While you might be inclined to put all your savings toward the down payment of your new home, make sure you maintain an emergency fund that can help tide you through unforeseeable circumstances. Go through your credit report and work on fixing any errors you might spot. Consider consolidating your existing debt and improving your debt-to-income ratio. The latter may result in your getting a more competitive interest rate on your mortgage.
Choose the right lender. No matter whether you are a first-time homebuyer or are looking to get a loan for a second home, selecting the right lender is crucial. Aspects that need your attention include the reputation of a lender as well as interest rate, fees, flexibility in terms and conditions, and customer service.
Determine which type of loan is best for you. If you are a first-time homebuyer, you might qualify for different programs or grants. If you qualify for a USDA loan, you do not have to worry about making a down payment. The U.S. Department of Veteran Affairs provides VA loans for existing service members, veterans, as well as eligible surviving spouses. Federal Housing Administration (FHA) loans, issued by FHA-approved lenders and insured by FHA, require eligible borrowers to pay 3.5% or 10% as a down payment.
Get preapproved. Getting preapproved gives you an indication of how much money a lender is willing to lend to you. This way, you can limit your search to homes that fall within your budget.
Use the services of a real estate agent. While the internet is a good place to look for listings, not all make it to the online world. This is why working with a real estate agent might work well for you. It makes sense to work with an agent who has local knowledge and the required experience to guide you through the process. In addition, look for an agent who is easily contactable and has good negotiation skills.
Pay more than 20% as a down payment. Putting as much as you can toward the down payment works well in two ways. This gives the seller a clear indication that you are serious about your offer. It also works in reducing the amount you will pay as interest toward your mortgage.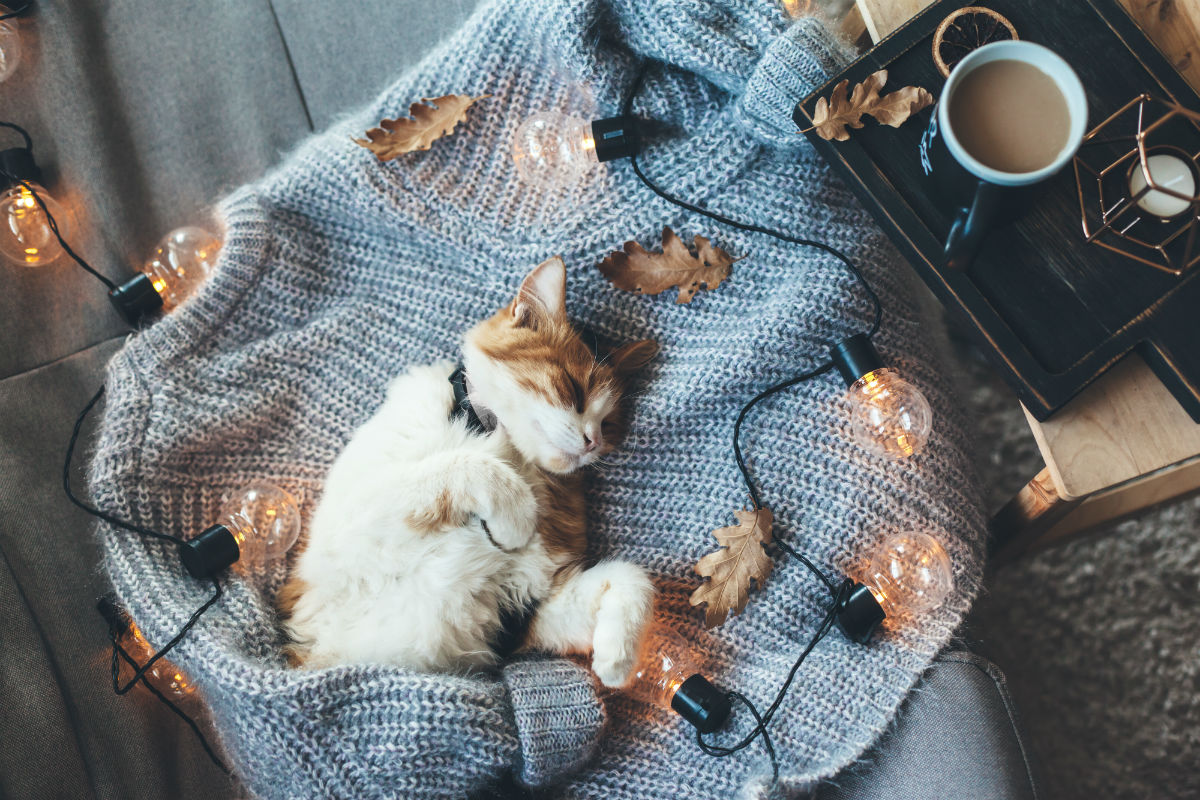 Should You Consider Getting a Zero Down Payment Home Loan?
Paying little to no money toward down payment might seem appealing to several prospective home buyers, given that this provides an easy means to become a homeowner. However, you should consider the downsides too.
Higher repayments. You will end up paying a higher than usual monthly repayment.
Need to get mortgage insurance. You will, in all likelihood, need to get mortgage insurance. The lesser you pay toward the down payment, the more you will need to pay toward your mortgage insurance premium.
Funding fees. Loans that come with zero down payment requirements may charge funding fees. While lenders might add this amount to the loan, you will still need to pay it at some stage.
Financial risk. By paying nothing toward the down payment, you begin with no equity in the house you purchase. If the real estate market experiences a slump, you end up increasing your exposure to risk. In case you wish to sell your home during a slow period, the amount you get could be lesser than how much you paid. If you do not plan to sell the house, the amount you owe toward the mortgage could still be higher than the home's actual worth.
Is Christmas a Good Time to Buy a Home?
Buying a home during the holiday season might work well for you because of multiple reasons. For instance, you can be sure that someone wanting to sell a house during this period is serious about making a deal. Other reasons include:
Lesser buyers in the market result in lower competition
Prices are typically lower
Festivities put sellers in good moods
The season to give might make some sellers more open to negotiation
If you plan on buying a home during the holiday season, make sure you work with a real estate agent who is willing to spend time with you when required. Your agent should also be able to convince hesitant sellers to meet with you during this period.
Conclusion
Home buying in autumn may work well for you, provided you do your research and pay attention to all the aspects you need to consider. Selecting the right real estate agent can lead to a smoother home buying process. Making sure you get the right mortgage, on the other hand, is even more important because you will need to stay in touch with your lender for years to come.