What Fall Brings for Homeowners in New York
September 16, 2021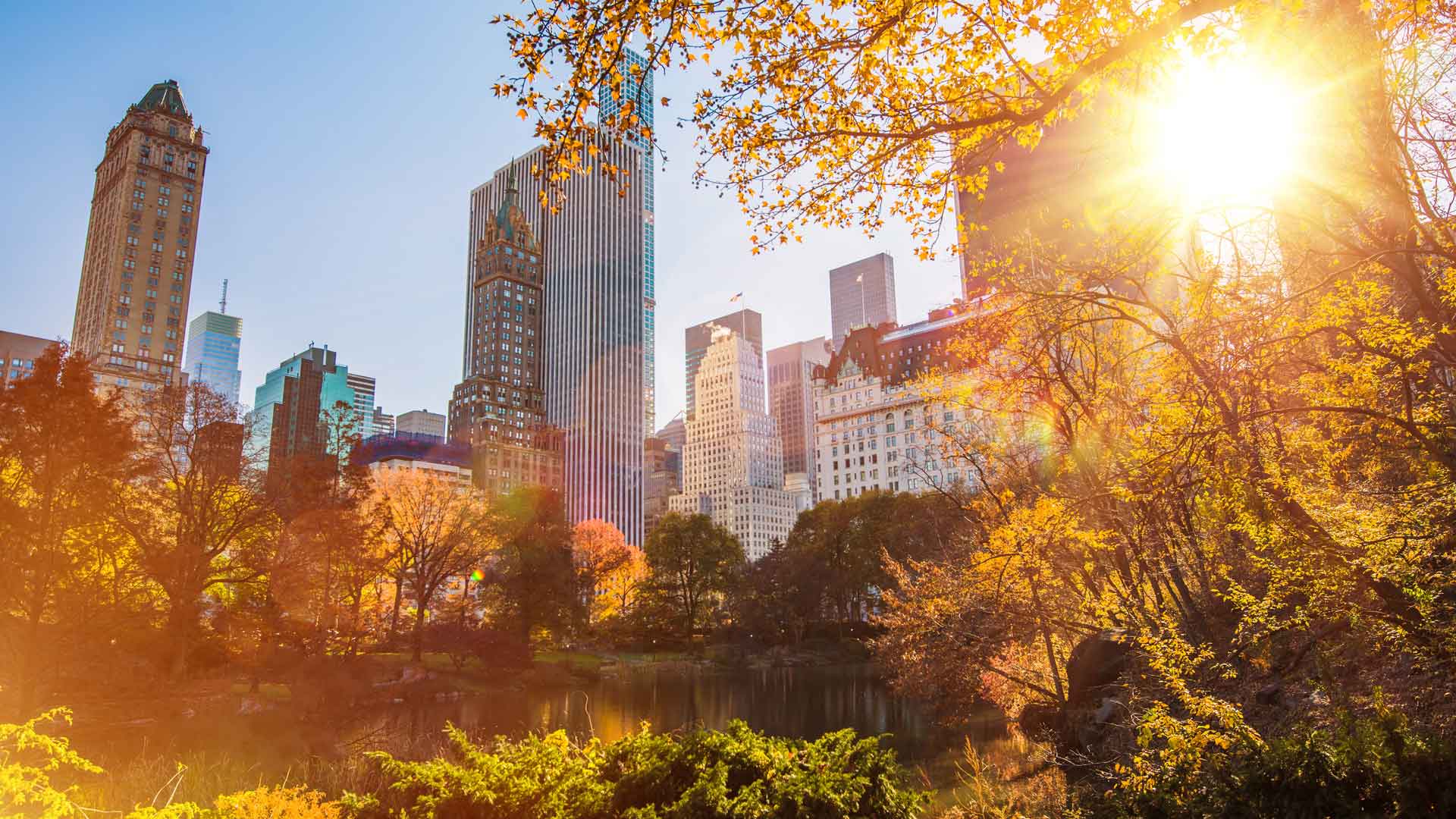 Fall brings with it a sense of reinvigoration that New Yorkers can never get enough of, with a near-perfect mix of warm and cool days, and some rain added in for good effect. Scores of people choose to head outdoors, for long walks, drives, and cruises alike. If you're a relatively new homeowner in New York or have been around for a while but haven't gotten around to exploring, you might be surprised to discover the sheer number of alternatives on offer.
No matter whether you live in New York City, Long Island, or Upstate, you may make the most of what fall has to offer without venturing too far, unless that's what you prefer, in which case, your options increase significantly.
Exploring New York in the Fall
New York in the fall brings something for just about everyone, whether it's admiring the changing foliage, visiting a vineyard, or heading to a museum. Here are some of the more popular routes that homeowners in New York take when fall comes calling.
Apple and Pumpkin Picking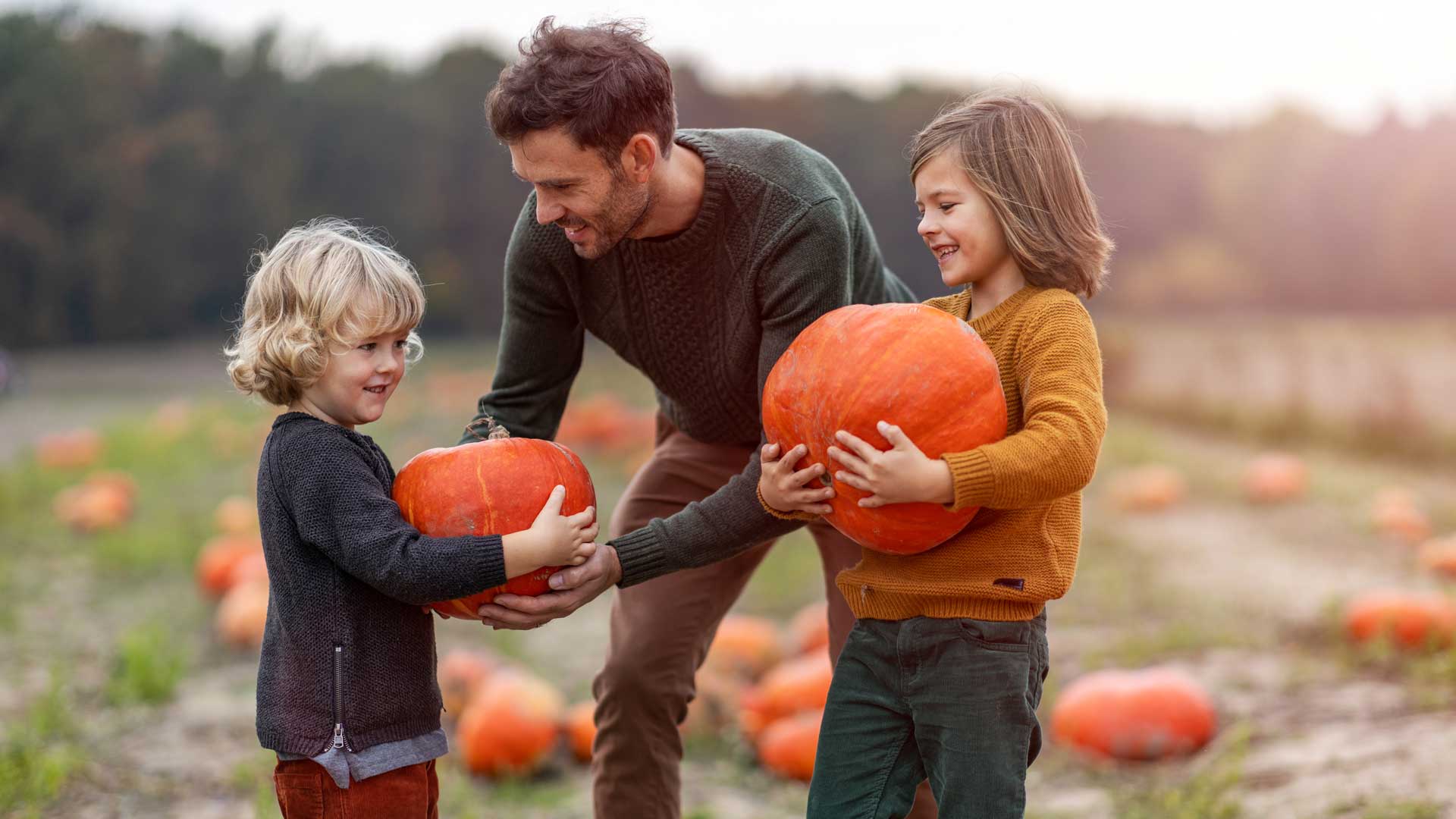 Apple and pumpkin farms in and around New York are ideal for breathing clean and crisp air, while also taking in nature's changing colors. While you get to pick apples and pumpkins, many farms also offer a slew of activities to keep everyone in the family occupied. Some of your top alternatives include:
Farm Stands
Some of the best farm stands in the region that give you access to an array of fresh fruits and vegetables include:
Sound Shore Market in Riverhead
Stoneledge Farm in Leeds
8 O'clock Ranch at De Kalb Junction
Fishkill Farms in East Fishkill
Apple Cider, Donuts, and Pies
There's something about celebrating fall with apple cider donuts and pies of different types, and it probably has to do with the warmth they bring to the table and many a hearts. Some of the places that rate particularly well for their apple cider donuts include:
Golden Harvest Farms, Valatie (apple cider donuts)
Hanks Pumpkintown, Watermill (apple cider and pumpkin donuts)
Union Square Greenmarket, New York City (apple cider donuts)
Here are some great alternatives if you fancy pies:
Briermere Farms, Riverhead
Monica's Pies, Naples
Pied Piper, Highland Falls
Dolce Delight, Ithaca
Grandma's Pies and Restaurant, Albany
Abu's Homestyle Bakery, Brooklyn
Craft Brewers, Cider Mills, and Wineries
New York, with the Hudson Valley, in particular, was among the first wine-producing regions in the country, and some of the wineries in the state continue producing excellent vintages. With a significant number of breweries, cider mills, and distilleries now spread across the state, you are truly spoiled with options.  Here are some that warrant your attention.
Wineries
Croteaux Vineyard, Southold. Located at Long Island's North Fork, Croteaux Vineyard boasts of creating excellent Rosé wines, be it the 'Jolie' cabernet franc rosé, the merlot 'Sauvage' rosé, or the sparkling merlot 'Cuvée' rosé.
Sparkling Pointe, Southold. Sparkling Pointe Vineyards and Winery produce sparkling wines by using the traditional Méthode Champenoise, and its grape varieties limit to ones classically used with champagne – Chardonnay, Pinot Meunier, and Pinot Noir.
Wölffer Estate Vineyard, Sagaponack. Located in the Hamptons, Wölffer Estate's extensive range of offerings includes reds, whites, rosé, ciders, spirits, and non-alcoholic beverages.
Cider Mills
Riverhead Cider House, Calverton. The Riverhead Cider House in Eastern Long Island offers various naturally harvested apple ciders, local beers and wine, as well as a range of other apple products.
Jericho Cider Mill, Jericho. Over 200 years old, Jericho Cider Mill offers fresh apple cider made using no preservatives. It also has a noteworthy selection of pies.
Breweries
Jamesport Farm Brewery, Riverhead. This pet-friendly microbrewery brings to the table a collection of beers, ciders, wines, and cocktails. All the beers are brewed on-site, with ingredients that are grown on the farm. Its unique pumpkin beer has been around for a few years. The Catered Fork Food Truck does well to satiate one's hunger. Depending on when you visit, you might get to enjoy some live music or standup comedy.
Evil Twin Brewing, NYC. While the menus at this nano-brewery/taproom in Ridgewood and its taproom in DUMBO are different, what you may expect from both is an eclectic mix of hoppy beers, soda-style sours, smoothie-style sours, and pastry seltzers.
Fall Festivals
Come fall, New York is replete with festivals. All you need to do is look for a reason to celebrate, and attend one, two, or more. While pumpkins, apples, and a hint or more of spookiness are pretty much a staple, you may also expect rides, exhibits, local treats, live events, and more. Here are some fall festivals in New York that deserve your attention.
Schmitt's Family Farm Fall Festival. This festival will play out from September 19th to November 1st this year. The farm boasts of a seven-acre corn maze and the largest straw pyramid in Long Island. Also on offer are mini golf, animal and hayrides, vegetable and flower picking, and an elaborate farm stand.
Harbes Annual Pumpkin Harvest. This fall festival is slated for September 25th and 26th. Other than giving you the ability to pick your own pumpkins and gourds, the festival will offer live music, where singer-songwriters Glenn Jochum and Cassandra House are set to perform. Musical hayrides and pig races are part of the parcel.
Long Island Garlic Festival. Spread across two weekends, this Long Island festival will take place on September 11th-12th and September 18th-19th. Live music will play pretty much right through the festival. There's a workshop on how to grow garlic, a garlic iron chef competition, a cooking demonstration, and a garlic-eating contest. An assortment of games, hayrides, pony rides and pumpkin picking aim to keep the young ones occupied.
Fishkill Farms Fall Harvest Festival. You may head to this festival during any weekend from September 11th to October 11th. You may make most of the well-stocked Treasury Cider Bar while listening to live music, pick fruits and vegetables, or take lazy wagon rides. The farm has a three-acre corn maze too.
Pumpkin Blaze. The Blaze at Hudson Valley is scheduled to take place from September 17th to November 21st at an 18th-century estate. This fall, thousands of hand-carved illuminated pumpkins will be a sight you surely don't want to miss. Among other things, you may expect to experience an NYC streetscape, walk idly through an immersive river display, and enjoy fall-themed drinks and snacks. The Blaze at Long Island is set to take place from September 22nd to November 7th, in a 19th-century village. A new 80-foot circus train and sea monster will be the highlights here.
Fall Festival at the Shoppes. While dates for this festival are not final yet, it is definitely set to take place this year. Local craft vendors, a farmer's market, a craft fair, a grand carousel, and a scarecrow contest aim to keep you and your children busy and well-entertained.
Village Of Tarrytown Halloween Parade. This year will witness the 19th edition of this parade, and it is to take place on October 23rd, with October 24th being the rain date. If you march with a theme as a group afloat, you stand to win prizes. If not, you still get to have fun at the block party, where there'll be live performances, a DJ and plenty of food. You need to register if you aim to win a prize.
Fall Foliage Hikes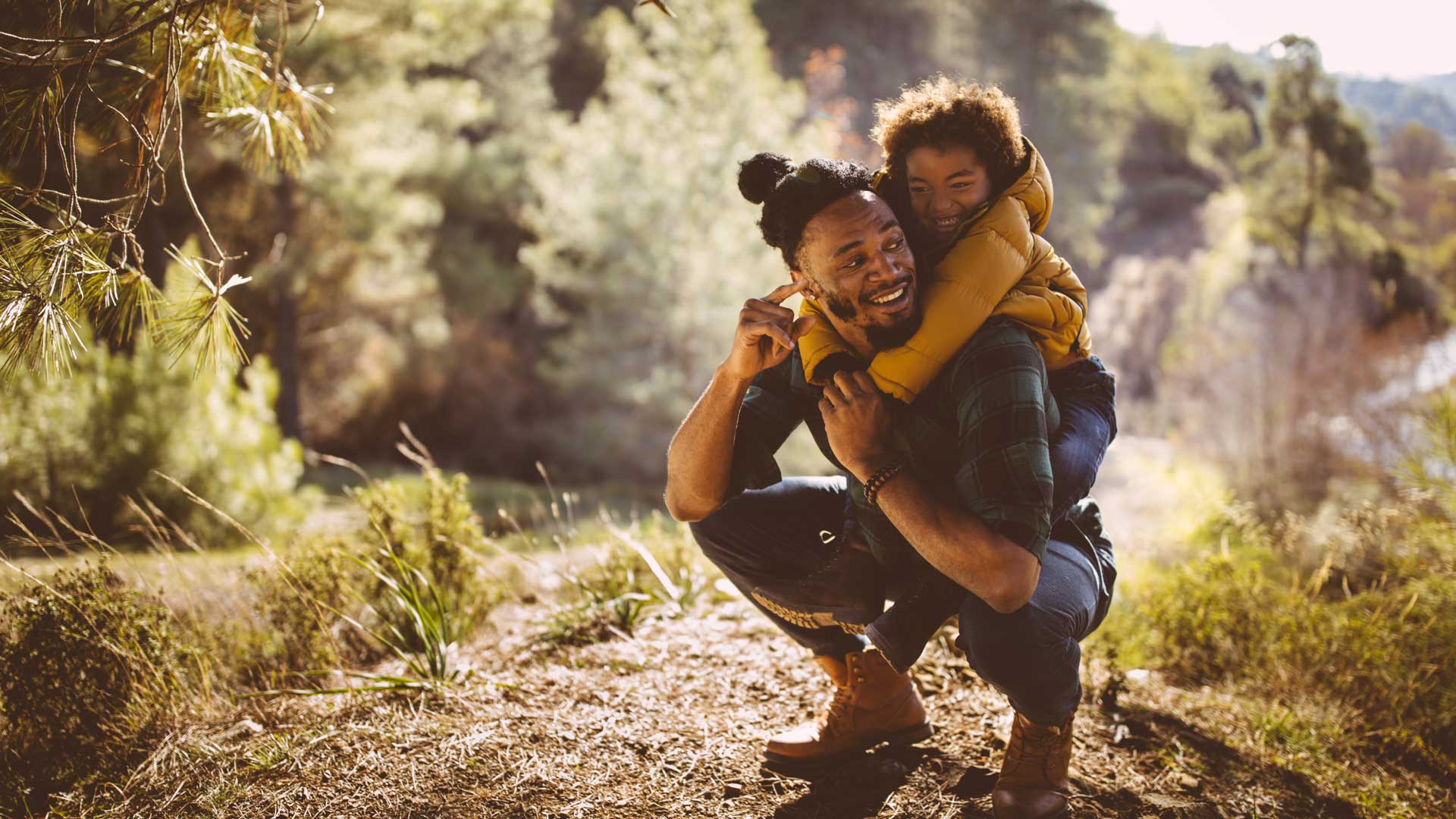 If you wish to experience New York's fall foliage in all its glory, your best bet is to head upstate for a foliage hike. Some of your top options include:
Pfeiffer Nature Center, Portville
Buttermilk Falls, Ithaca
Cranberry Lake Wild Forest, Clifton
Great Bear, Fulton
Finger Lakes National Forest, Hector
Highland Forest, Fabius
Thacher State Park, Voorheesville
Other Alternatives
Some other ways to explore New York in the fall include taking scenic drives, going on romantic getaways, digging into the region's haunted past, experiencing treetop adventures, watching drive-in movies, visiting museums, and going kayaking.
How to Become a Homeowner in New York?
Given that mortgage rates are at near all-time lows, several renters in New York are hopeful of becoming homeowners in the near future. If you're planning to buy a home in New York, you will, in all likelihood, need a mortgage. However, you need to address other aspects before contacting a mortgage provider.
Check Your Credit Worthiness
If you have average or poor credit, your chances of qualifying for a mortgage with an attractive interest rate will be challenging. Even if you end up getting one, you might have to pay a considerably high annual percentage rate (APR).  Start by going through your credit reports in detail and look for any possible errors, as these may bring down your credit score. If you find any errors, contact the credit bureaus in question and promptly rectify them.
Make all your payments on time, as this can help improve your credit score. It is also important that you keep your credit utilization ratio low. This refers to the credit you've used from your total available credit, and should ideally be below 30%.
Arrive at a Budget
Determine how much you may afford to spend toward your repayments each month after accounting for your income, expenses, and existing debt. You also need to factor in any unexpected expenses that might come your way in the future.
Save for Your Down Payment
Just how much down payment you need depends on multiple factors, including the type of mortgage you plan to get. However, conventional wisdom suggests that you pay 20% of a home's selling price as a down payment. This way, you avoid paying extra toward private mortgage insurance (PMI).  Besides, the higher your down payment, the lesser you pay in interest charges through the course of your loan.
Narrow Down on a Mortgage Type
If you qualify for government-backed mortgages, you might benefit by having to make little to no down payment. For instance, USDA loans and VA loans come with zero down payment requirements. People who're eligible for FHA loans may make 3.5%or 10% down payment.
When narrowing down on the type of mortgage that might work best for you, you need to choose between fixed-rate and adjustable-rate mortgages. In the case of the former, the APR remains the same for the entire course of the loan, which ensures that there is no unpredictability. You also need to establish how much time you might need to repay your mortgage as you can choose between 15-year, 20-year, and 30-year terms.
Get Prequalified
Select a lender based on aspects such as interest rates, fees, customer support, and flexibility in terms and conditions. Then, get prequalified. This gives you an indication of how much the lender is willing to lend to you, so you may look for homes accordingly. Besides, getting prequalified for a mortgage gives real estate agents and sellers an indication that you are serious about the process.
Conclusion
New York in the fall has much to offer for the entire family. All you need to do is make a plan and hit the road. With seasons changing colors and there being no dearth of activities from which to choose, do your best to take advantage of where you live and cross off as many items from your fall bucket list as possible. Whether it's Thanksgiving or Halloween, it's only fair that you and the ones you love have a good time.
If you plan to buy a home in New York this fall, start doing your homework. Once you're checked your credit reports and arrived at a budget, consider contacting a mortgage provider.
DISCLAIMER:
30-YEAR FIXED-RATE MORTGAGE:  THE PAYMENT ON A $200,000 30-YEAR FIXED-RATE LOAN AT 3.875% AND 80%LOAN-TO-VALUE (LTV) IS $940.14 WITH 0 % POINTS DUE AT CLOSING. THE ANNUAL PERCENTAGE RATE (APR) IS 4.026%. PAYMENT DOES NOT INCLUDE TAXES AND INSURANCE PREMIUMS. THE ACTUAL PAYMENT AMOUNT WILL BE GREATER. SOME STATE AND COUNTY MAXIMUM LOAN AMOUNT RESTRICTIONS MAY APPLY.