What Role Does Technology Play in the Mortgage Industry?
October 8, 2023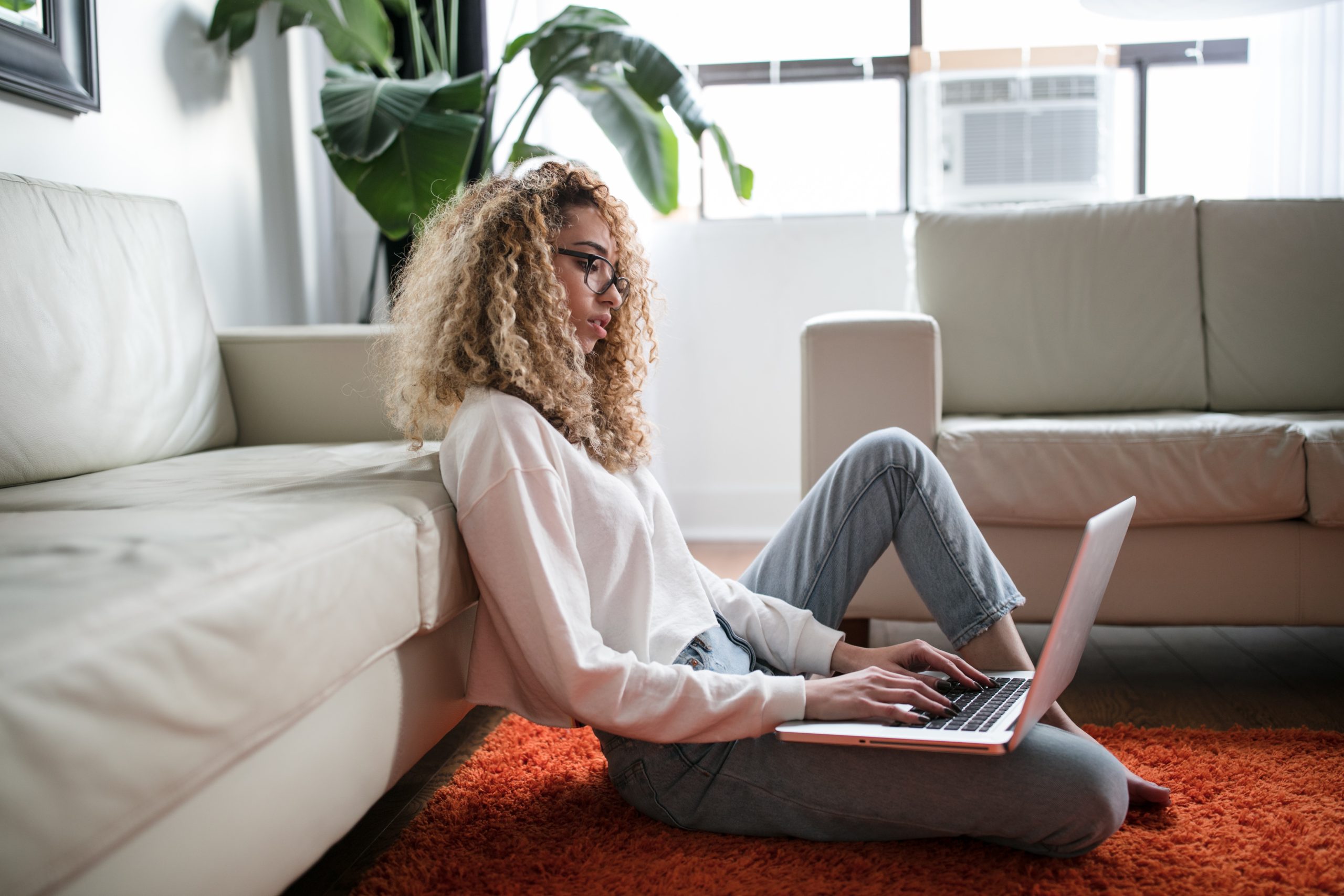 Until not so long ago, getting a mortgage was typically a tedious task, often taking months for the entire process to complete. Even after filling out lengthy applications and submitting a slew of documents, applicants would be in the dark about whether or not they might get the funds they need until the end. The entire process took considerable time and effort on the part of the borrower and lender alike. However, the widespread use of technology in the mortgage industry has made matters simpler for all.
Evolution of Technology in the Mortgage Industry
One of the biggest technological changes that came about before the turn of the last century was the use of loan origination systems (LOS) during the 1980s. They played a vital role in automating the application and approval process, thereby improving speed and efficiency. The evolution of these systems is clear, with newer versions making way for seamless collaboration between mortgage providers, borrowers, and real estate professionals.
The Early Days
The main shift toward embracing what technology had to offer came about during the 1990s, when the use of computers for loan origination and record-keeping aided the typically laborious manual underwriting process. With the internet gaining popularity rapidly, more and more mortgage providers started giving borrowers the ability to apply for loans online. Some even began offering online approvals. The other benefits during the initial tech-driven years included:
Online connectivity between the borrower and the lender
Automated tools for accepting and classifying applications
Streamlined underwriting and appraisals
Lower transactional costs for lenders and borrowers
While the role of technology in the mortgage industry was largely positive, there were some hiccups too. For instance, implementing modern technologies required investing in infrastructure and resources, which not all mortgage providers found possible. This created a divide between those who adopted technological advances and those who did not. In addition, not all lenders wanted to get on board because of concerns surrounding security. A seemingly high learning curve also served as a drawback during the early years.
The COVID-19 Effect
During and after the COVID-19 pandemic, several mortgage providers changed their approach when it came to serving their borrowers, and the role of technology in the mortgage industry became even more prominent. According to survey-based data presented by Infosys:
Around 99% of lenders feel that technology can play a vital role in improving the mortgage application process.
74% think it can simplify the process.
67% feel it can reduce data entry work.
70% believe it can reduce time to close.
The data Infosys collated also indicates that:
The leading mortgage providers process loan applications 63% faster than their competition, reducing the average loan processing time by four to six days.
Most borrowers want to use the internet to learn about their options, submit their documents, and get pre-approval.
One in four mortgage providers has already made technology-based investments.
Around 70% of Gen Z and 60% of millennials want to complete the entire process using a mobile app.
More than 80% of borrowers prefer signing documents electronically instead of visiting physical locations.
Now, just about every player in the mortgage industry has realized the impact of technology. After all, an increasing number of people turn online to seek information about mortgages, compare their options, and submit applications. Thanks to technology, borrowers can even find lenders who complete the entire process, from pre-approval to closing, online.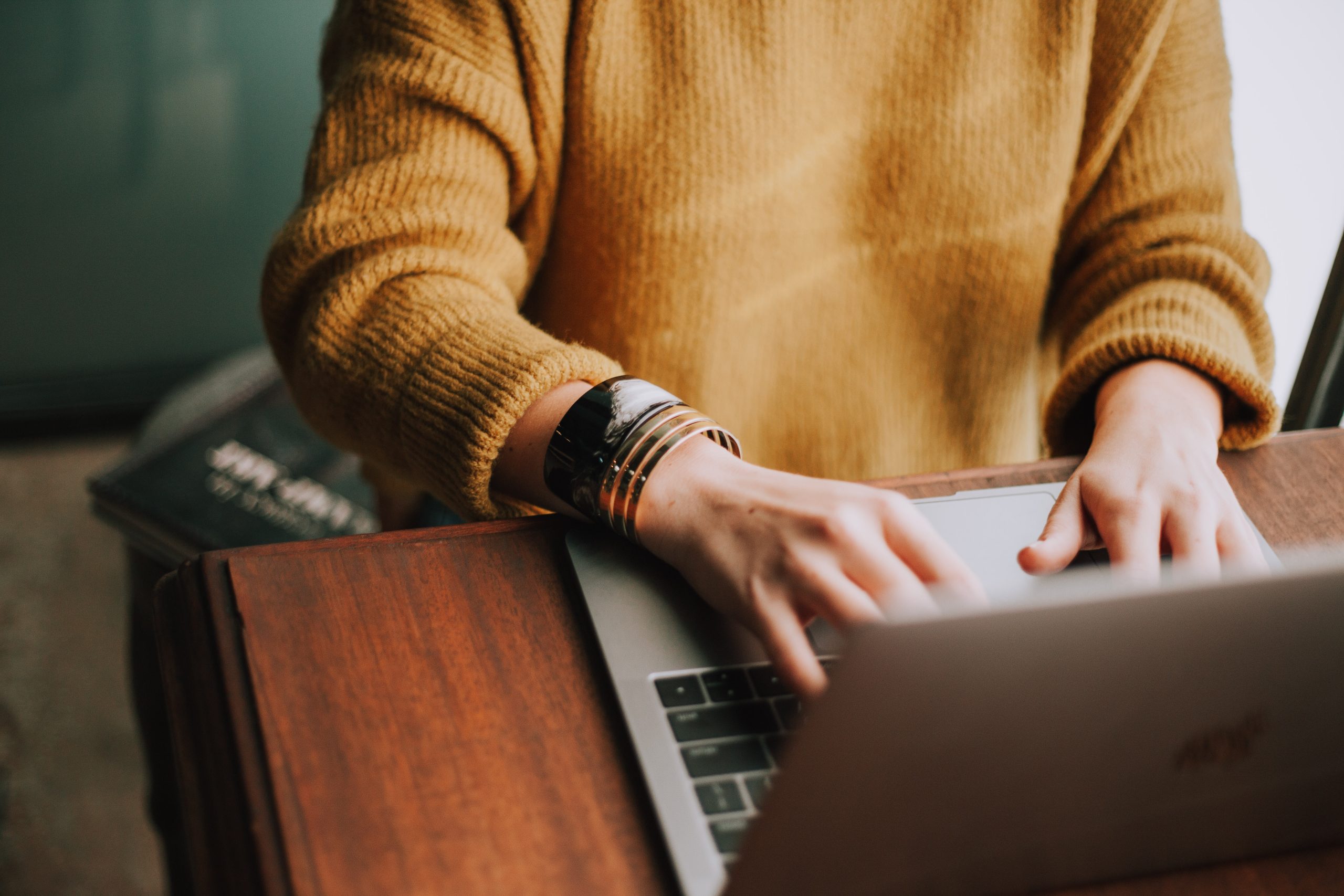 The Need to Go Online
There's been a considerable shift in the dynamic between borrowers and lenders over the last few years, especially after the mushrooming of online mortgage platforms. Now, just about every mortgage provider has an online presence. According to the 2023 Borrower Insights Survey by ICE Mortgage Technology:
More than 50% of Gen X and older borrowers like the fact that the online process eliminates the need for in-person interactions.
More than 30% of Gen Z and millennial borrowers share this sentiment.
Over 25% of existing homebuyers would like a mix of digital and traditional tools when they apply for mortgages again.
45% of millennials want mortgage providers to offer the flexibility of online and in-person interactions.
Homebuyers who've had five or more mortgages are likelier to interact with lenders using online tools, with traditional methods playing a supporting role.
Given the shift toward offering technology-based solutions, many people are turning online to look for new loans and refinance existing mortgages, and comparing interest rates and loan terms has never been easier.
How Do You Get a Mortgage Online?
Most lenders let you apply for a mortgage online, and getting pre-approval over the internet is fairly straightforward. All you need to do is select a lender and submit an application that requires a few personal and income-related details. Some lenders work only in the online space, letting you complete the entire process of getting a mortgage online. However, scams occur in the online mortgage sphere from time to time, so it's best to remain cautious.
Pros of Getting an Online Mortgage
If you choose a good online mortgage provider, you may look forward to multiple benefits.
You can apply for different types of mortgages like conventional loans, VA loans, and USDA loans.
Quicker processing of your mortgage.
Possibility of getting lower interest rates and fees.
Ability to upload required documents securely.
Ability to sign documents digitally.
Cons of Getting an Online Mortgage
While getting an online mortgage might come with several benefits, you need to watch out for a few possible pitfalls too.
Contacting your mortgage provider over the phone might not be easy.
There's no guarantee of the rate you'll get until the final approval.
Getting approved might be challenging if you have an unsteady income.
You might not be able to qualify with average credit.
The Role of FinTech Companies
Scores of potential homebuyers are taking advantage of the recent rise of FinTech companies in the mortgage industry, and there's no denying that this is mutually advantageous for banks and FinTech companies alike. Owing to the growth of non-bank tech-driven companies in this field, traditional players have already started upping their ante by embracing technology. This is helping them reach out to larger audiences, provide higher levels of service, and form suitable alliances with FinTech players.
The role of technology in mortgage lending is bound to lead to more advantages even for traditional lenders as long as they are willing to adapt quickly. The benefits they may look forward to include:
Making existing processes more effective and transparent.
Using tools to provide enhanced customer experiences.
Improving communication with customers.
Using application program interfaces (APIs) that allow integration with third-party add-ons.
Creating front-end digital partnerships that facilitate onboarding, customer authentication, and loan origination.
Staying up-to-date with the latest, tools, trends, and technologies.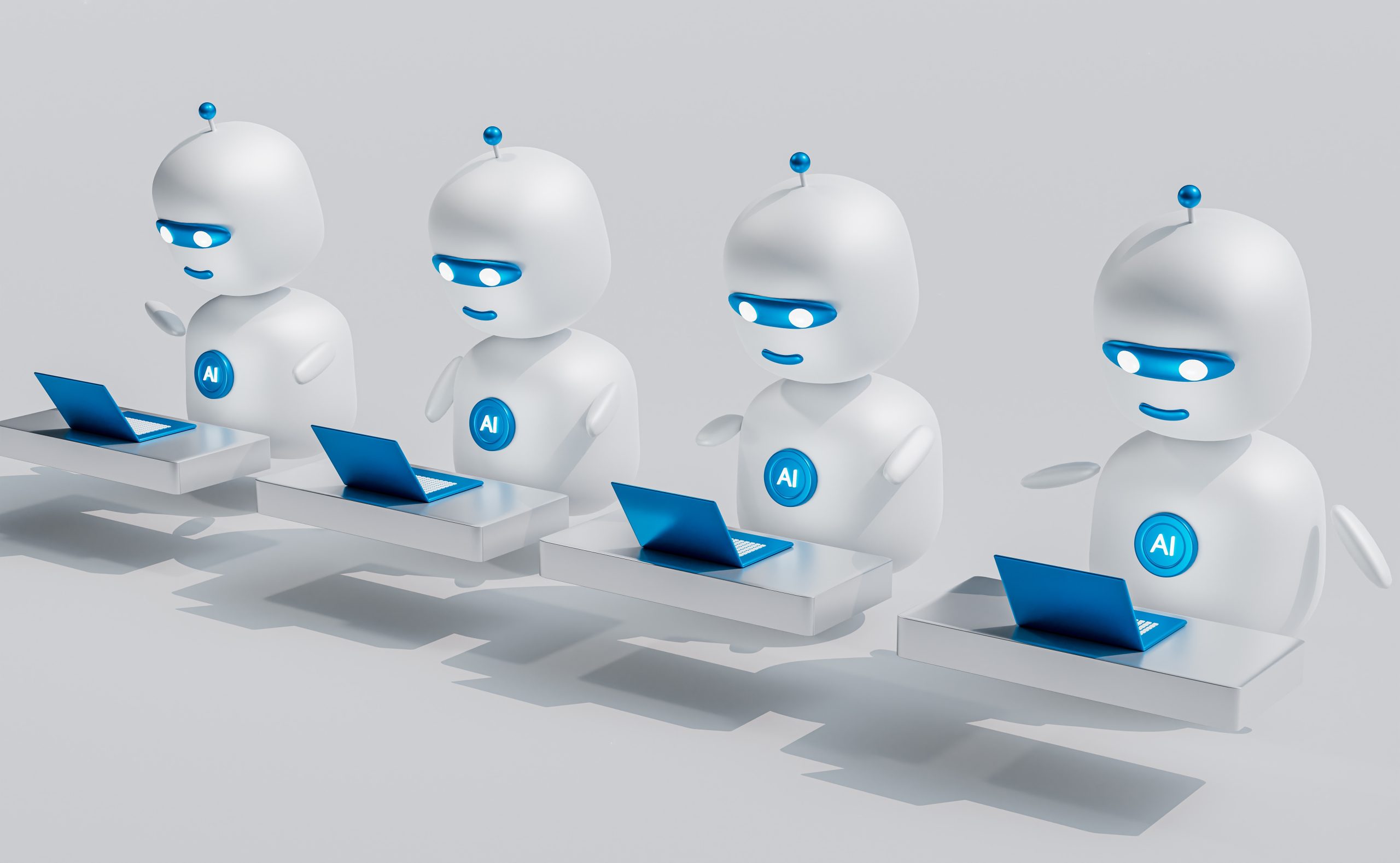 Artificial Intelligence, Machine Learning, and Process Automation
While artificial intelligence (AI) and machine learning (ML) made their presence felt in different financial services applications before 2020, the mortgage industry started leveraging the potential these technologies had to offer a little later.
Consider this – the mortgage industry deals with large volumes of data and requires carrying out many repetitive tasks. AI and ML, on their part, are rather effective when it comes to analyzing data and performing cognitive tasks. These can include the classification of information, determining potential risk, and even making lending decisions. It comes as no surprise, then, that some of the top mortgage providers are already using these technologies to improve the overall process, from applying for a loan to its eventual funding.
While the traditional mortgage process is typically time-consuming, AI can help speed things up by streamlining workflows as well as by gathering, analyzing, and verifying different types of information. Given the rise of predictive analysis, it's possible to reduce the need for human intervention and automate the decision-making process.
Some mortgage providers have turned to robotic process automation with the primary aim of reducing operational costs. This technology can also play a role in improving productivity and accuracy because it can help carry out repetitive rule-based tasks quickly and efficiently. Within the mortgage industry, robotic process automation can help in areas like loan origination, application processing, customer service, and quality control. For example, this technology is perfect for loan origination, which is otherwise a highly manual step that's prone to errors.
How Blockchain Technology Is Impacting the Mortgage Industry
It's safe to say that the mortgage industry can do with better recordkeeping, traceability, and accountability. Blockchain can help address this problem in an effective way. While this technology can increase transparency, it also holds the potential to reduce costs. It can do this by reducing the risk for incorruptible and infallible transaction records, paving the way for near-real-time settlement, and eliminating friction from the process.
In its current form, the mortgage industry is home to scores of brokers whose profits add to overall costs. The entire process of getting a mortgage lacks adequate transparency because different organizations hold details pertaining to government records, title deeds, and bank accounts. Mortgage providers depend on these intermediaries to collect information in order to make lending decisions.
Blockchain can address these problems by assigning unique trackable digital IDs for all properties, and the use of distributed ledgers and smart contracts can help eliminate the existing roles of various intermediaries. In addition, the chain of information that blockchain creates can help address concerns surrounding the transfer of documents and minimize instances of mortgage fraud.
Benefits of Technology for Mortgage Providers
A majority of mortgage providers in the U.S. believe that technology can improve the entire lending experience. Traditional systems continue to have limitations and gaps that technology can address to good effect, and lenders may look forward to various benefits. For example, a single digital platform can connect a borrower, a bank, an underwriter, and any other financial organization. Other benefits include:
A reduction in manual errors
Simpler risk evaluation
Lower operational costs
Automated collection of documents
Streamlined review process
The ability to make quick lending decisions
How Will Technology Help Borrowers?
If you look at most of the technology trends in the mortgage industry, you'll realize that borrowers also stand to gain in different ways.
The online benefit. Until not so long ago, the entire process of getting a mortgage could take a month or two, of which a considerable time went toward just the underwriting. Now, a homebuyer may apply for a mortgage online in a matter of minutes and even get pre-approval on the same day. The ability to connect with loan officers online is a definite plus for tech-savvy consumers. Besides, some lenders complete the entire process online, including the signing of documents and the final closing.
Streamlined process and better experience. Getting a mortgage typically involves extensive documentation, and making the process paperless can be challenging. However, technology has helped simplify the process of filling and filing multiple forms as well as collating financial information. Technology has also played a role in improving coordination between applicants and loan officers, as well as in enhancing the overall customer experience.
Increased transparency. Many mortgage providers use digital platforms that give applicants real-time access to the same information that their loan officers can see, including the status of their applications. Getting to view the queries that loan officers have helps increase transparency levels, and borrowers also get to answer them in a timely manner.
Conclusion
Given the existing trends in the mortgage industry, providing a good user experience has become increasingly important, and the use the technology can help free up some valuable time. Mortgage providers can turn to AI and ML to automate repetitive tasks like verification of documents and data entry. Digital tools can enhance the customer experience through user-friendly interfaces as well as ease of uploading and digitally signing documents.
Since the role of technology in the mortgage industry continues to evolve, it's important for mortgage providers to stay on top of the learning curve. By ensuring that they remain abreast of the latest tools, technologies, and trends, they can also do right by their customers.