All You Need to Know About Home Inspections and Home Inspection Contingency
March 16, 2022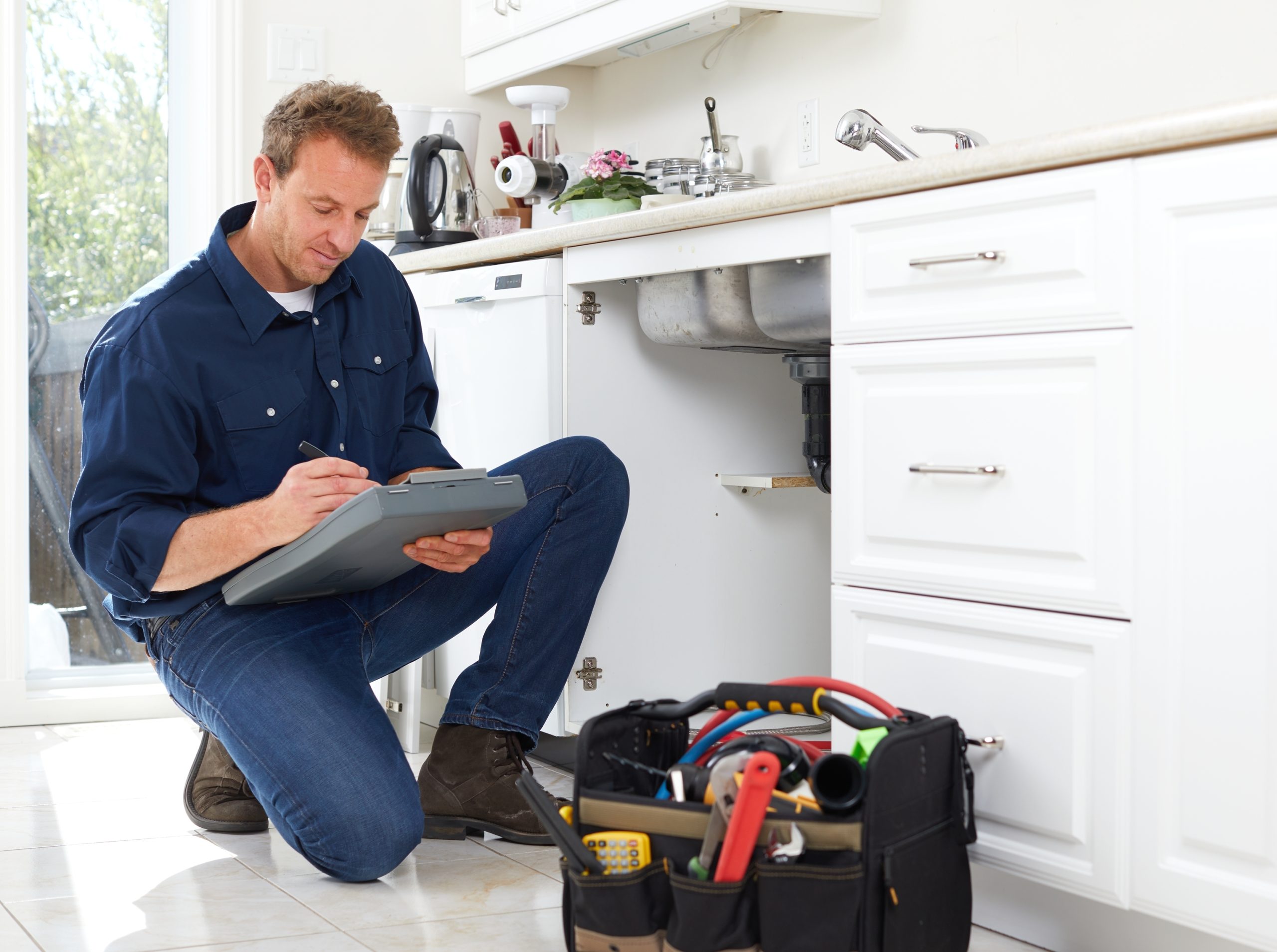 Buying a home is among the biggest financial moves that most people make, which is why it's important to tread with caution. After all, homes do not come with warranties, and there's little you can do if what you thought might be the house of your dreams turns out to be anything but. Fortunately, including an inspection contingency clause in your purchase agreement and following it up with a professional home inspection can help expose any problems you might face in the future.
What is Inspection Contingency?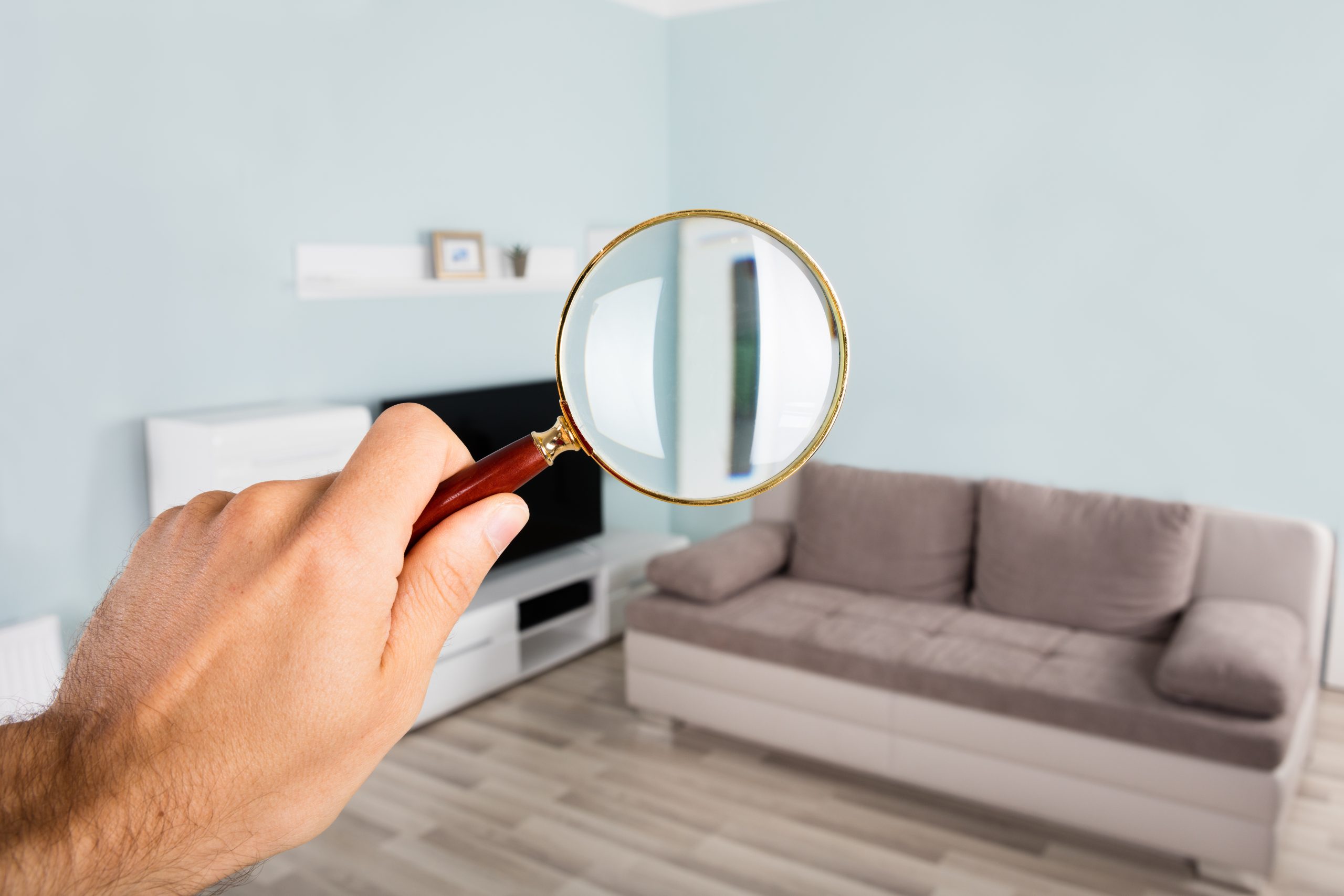 As with other contingency clauses that you might include in your purchase agreement when buying a home, an inspection contingency clause requires that certain conditions be met before the contract is legally binding. In this case, the home in question needs to pass a professional inspection. When you add an inspection contingency clause to your purchase agreement, you usually get 7 to 10 days to bring up any objections you might have based on the home inspection report. This process essentially gives you time to arrive at a well-informed purchase decision.
Since rules surrounding inspection contingencies are not the same across the country, consider discussing this aspect with your real estate agent or mortgage provider in advance. With an inspection contingency clause in place, you get the ability to back away from the deal and get back your earnest money if the inspection reveals a problem that the seller is unwilling to address. Alternatively, you may negotiate for a lower price or for the required repair work to be carried out. 
Other than mentioning the time you get to carry out an inspection, an inspection contingency clause should also highlight how you might want to move forward if you wish to raise any concerns after the inspection.
What is Home Inspection?
When your purchase agreement depends on an inspection contingency, you need to use the services of a professional house inspector to evaluate the home you wish to purchase. The process involves getting a knowledgeable and unbiased account of whether the home has any identifiable issues that might affect your purchase decision. While a general house inspector looks at different aspects of a home, you might need the services of a specialist to identify some types of problems.
What's Covered in a Home Inspection?
According to the Standard of Practice issued by the American Society of Home Inspectors (ASHI), home inspectors are required to check a home's:
Structural system.

This includes the foundation, the floor structure, the wall structure, the ceiling structure, and the roof structure.

Roof system.

This includes roofing materials, drainage systems, flashings, skylights, chimneys, and roof penetrations.

Interior.

This includes walls, ceilings, and floors; steps, stairways, and railings; countertops and installed cabinets; doors and windows; vehicle garage doors and door operators; as well as appliances such as cooking ranges, ovens, microwave ovens, dishwashing machines, and food waste grinders.

Exterior.

This includes exterior doors, wall coverings, flashing, trim, attached and adjacent decks, balconies, porches, patios, stoops, steps, eaves, soffits, fascias, grading, surface drainage, retaining walls, vegetation, adjacent and entryway walkways, and driveways.

Plumbing system.

This includes fixtures and faucets; water heating equipment and hot water supply systems; interior drain, waste, and vent systems; fuel storage and fuel distribution systems; vent systems, flues, and chimneys; as well as sewage ejectors, sump pumps, and related piping.

Electrical system.

This includes lighting fixtures, switches, and receptacles; heating and air conditioning systems; service drops; service entrance conductors, service equipment and main disconnect; cables and raceways; service grounding; interior components of service panels and subpanels; over-current protection devices; conductors; as well as arc fault circuit interrupters and ground fault circuit interrupters.
You may also expect a house inspector to check the home's insulation, ventilation, and solid fuel-burning units such as fireplaces.
What's Not Covered?
While it's good to know what home inspectors look for, you also need to know the limitations of general home inspectors. For instance, you might need a specialized home inspection when it comes to identifying problems related to:
Pest and rodent infestation

Exposure to lead, asbestos, radon, or formaldehyde

Mold and odors

Carpet-covered flooring

Snow-covered roofs and outdoor spaces

Drainage, sewage, and septic systems

Landscaping and sprinkler systems

Swimming pools
The Cost of a Home Inspection
Data collated by HomeGuide suggests that the average home inspection cost in the U.S. is $325. While this number can be below $250 for homes that are smaller than 1,500 square feet, you might end up paying upward of $500 for homes larger than 4,000 square feet.  You might need to pay an added $100 to $300 if the inspection is to include mold, lead, radon, or asbestos testing.
Why Get a Home Inspection?
One of the main reasons to get a home inspection is to avoid nasty surprises after the purchase of a home. Buying a home without an inspection, on the other hand, may well be viewed as asking for trouble. This is because while not all homes on sale have problems, there is no way to tell for sure unless you subject them to professional inspections.  From a buyer's point of view, a home inspection plays a key role in providing peace of mind when moving forward with the closing of a deal. 
Should You Attend the Inspection?
Whether you choose to attend a home inspection or not is entirely up to you. However, it's fairly common for homebuyers to be a part of home inspections, so your home inspector will not find your request to partake as unreasonable. Besides, a home inspection gives you the right opportunity to get clarification about any doubts you may have about the home's condition. 
If you're the one responsible for scheduling the home inspection, make sure you pick a time that gives you at least three hours of natural light to go through the process. You may take photographs and make your notes, so you may get any doubts clarified once the inspector is done doing his/her job.
The Home Inspection Report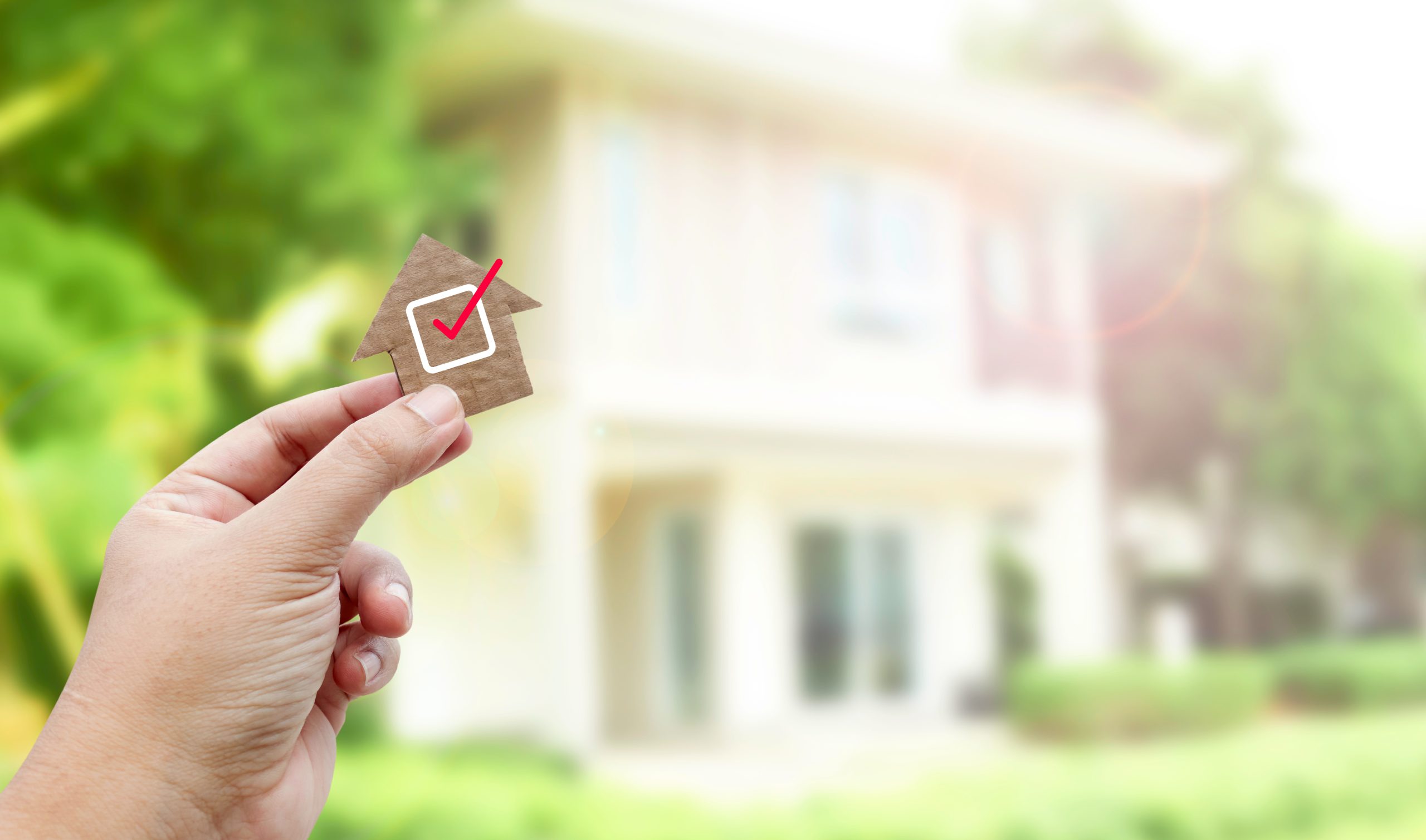 After the physical inspection of a home is complete, you may expect your house inspector to give you a detailed report. Home inspection reports may include photographs along with detailed descriptions surrounding all the areas that the inspector covered. If the house has any safety issues or if it requires repairs in any form, you may expect to find a mention of the same in the report. Your report will also touch upon factors that might need your attention in the future.
It is crucial that you go through your home inspection report in detail. If you find any aspect to be confusing or if you have any questions, make sure you seek answers from your home inspector before moving forward with the deal. Most home inspection reports include:
Table of contents

An introduction that outlines important definitions, the date of the inspection, and the age of the building

A list of all inspected components such as interior, exterior, roof, and plumbing

A summary of defects, shortcomings, and other discoveries that warrant your attention and/or further investigation

If you're wondering what fixes are mandatory after a home inspection, know that the seller is under no legal obligation to carry out any repair work and might choose to sell the house as-is.
What Do You Do After Receiving the Inspection Report?
Once you receive the home inspection report and go through it in its entirety, you get four options from which to choose. Depending on what you find in your home inspection report, you may:
Move forward with the deal

Ask the seller to lower the selling price

Ask the seller to carry out the required repair work 

Back out of the deal without incurring any penalty
If you're unsure about which path to take, you may seek advice from your real estate agent. Bear in mind that almost all home inspections result in highlighting a few problems. If the concerns are small, you may consider moving forward with the deal. If the seller agrees to get the required work done, you may ask your inspector to sign off only after it's complete. If you think that the issues are big and fail to arrive at a consensus with the seller, walking away from the deal and looking for other alternatives might be in your best interest.
Home Inspection Checklist
While professional home inspectors know just what to look for and where, you might benefit by coming up with your own home inspection checklist before the inspector's arrival. This way, you can be sure of leaving no stone unturned during the process. Your checklist should include:
Appliances

Attic 

Balconies

Basement

Ceilings

Doors and windows

Electrical panel, power outlets, and light switches

Exterior paint/stucco

Floors

Foundation

Garage

Heating, cooling, and ventilation (HVAC) system

Plumbing fixtures, faucets, and water heater

Porches

Rain gutters/downspouts

Roof

Steps, stairs, and railings

Walkways and driveways

Walls
Waiving Inspection Contingency
It is common for buyers to use home inspections as bargaining chips in favorable markets. For example, while a faulty water heater would not present problems surrounding a home's safety or soundness, it might allow a buyer to ask the seller for a credit or for it to be repaired.
In most situations, waiving inspection contingency is among the top home-buying mistakes you should avoid. This is because the inspection that follows is meant to uncover any possible problem with the home you wish to purchase. By not adding an inspection contingency clause in your purchase agreement, you run the risk of having to spend a considerable amount of money down the line. This is because you assume financial responsibility for any repair work that might follow the sale of the home.
In competitive markets that favor sellers, many buyers draw attention to their offers by agreeing to overlook minor problems. However, instead of waiving home inspection contingency completely, many chose to modify the home inspection contingency wording they use in their offers. For instance, a buyer might agree to overlook repair work that totals to a predetermined amount. Alternatively, you might imply that you're only looking for serious problems. When it comes to competitive markets, selecting a mortgage provider and getting preapproval before making an offer will also hold you in good stead.
Getting a professional home inspection before you sign a purchase agreement is an option. This way, you may proceed with the agreement after you receive a favorable home inspection report. If you waive inspection contingency in your purchase agreement, you may still back out of the deal if you receive a negative inspection report. In this case, you'll end up forfeiting your deposit, which is why you need to compare it with the money you might need to spend on carrying out the required repair work.
Conclusion
Once you narrow down on the house you wish to buy, you'll need to make an offer and sign a purchase agreement. This is where you get to add contingency clauses that let you back out of the deal without losing money if the home does not meet certain prerequisites. A home inspection gives you the ability to look for any problem in the house, and a home inspection contingency clause lets you back out of the deal if you receive an unfavorable inspection report.
Using the services of a professional home inspector is the way to go because the last thing you want after purchasing a home is nasty surprises. Once an inspector discovers any problems, you may get the seller to address them or lower the selling price. Bear in mind that you can add an inspection contingency clause in your purchase agreement and still make a strong offer by getting mortgage preapproval and agreeing to make a large down payment.