The Best Long Island Neighborhoods for Millennials
May 14, 2019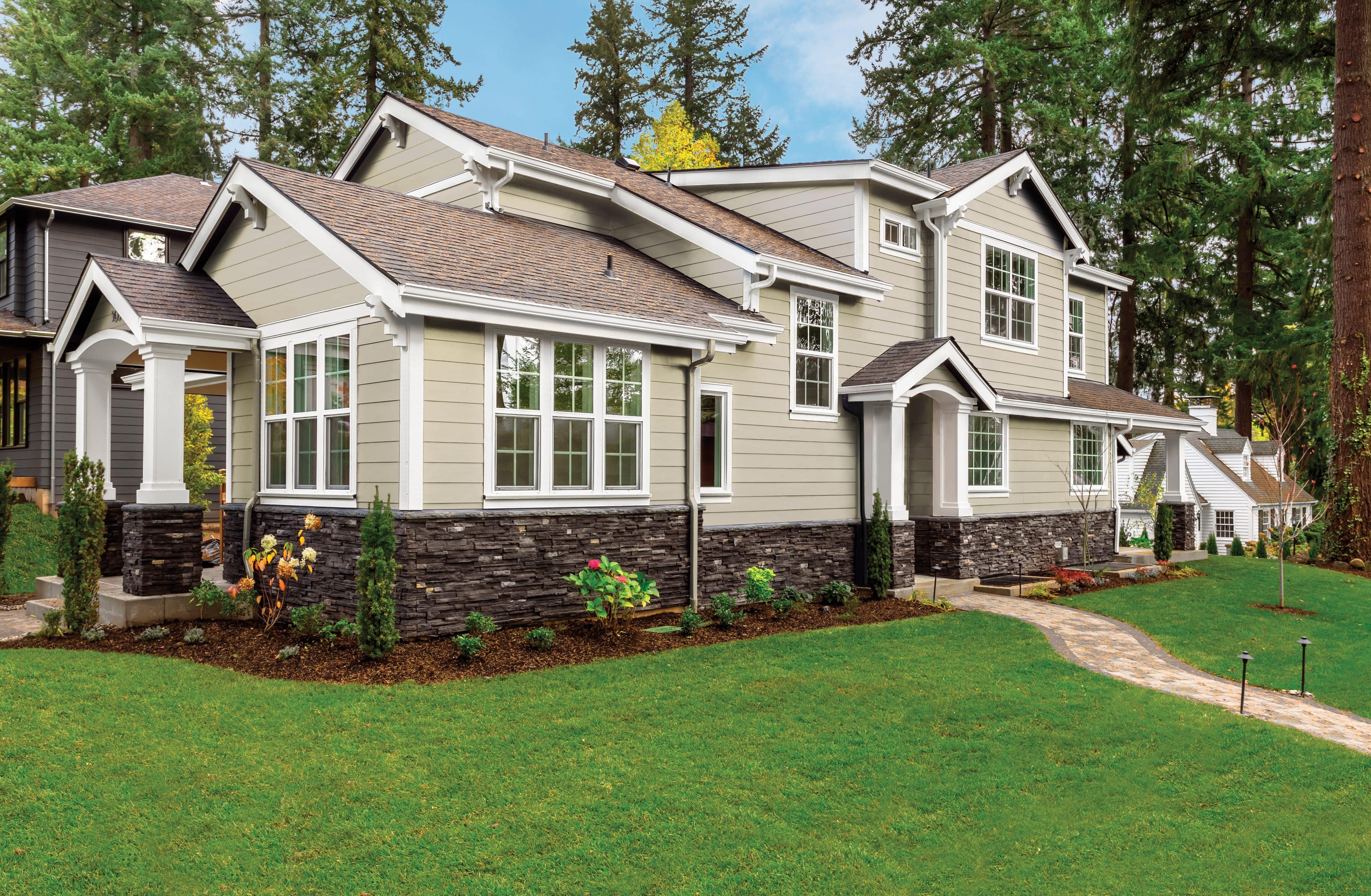 From first-time home buyers to people who want to move into more spacious homes, there is something for everyone in Long Island. While easy accessibility to New York City is definitely a boon, there's much more you'll find in Nassau and Suffolk Counties.
Given that most millennials are likely to exceed their budget when looking for homes in New York City and its immediate surrounds, it is only natural for them to turn outward. Incidentally, Long Island, despite the infamous the Long Island Expressway, has plenty to offer, of which the Long Island Rail Road (LIRR) network is only one example. The proximity to beaches and robust education systems offered by different School Districts are among the other perks of living in this region. So, which are the best neighborhoods in Long Island for millennials?
Aspects that might require your attention when making a selection include, but do not limit to:
Access to the LIRR
Access to public schools
Rating of the school district
Cost of living
Local amenities
Access to and quality of parks
Local job opportunities
Presence of other young families
Even if you are limiting your search to Nassau and Suffolk counties, you still have a significantly large area to cover. Having to choose between two cities, over 10 towns, and more than 200 villages and hamlets, arriving at a decision might seem like a daunting task. Fortunately, paying attention to your individual requirements can make the process considerably simpler. The list that follows gives you insight into some of the best places to live in Long Island.
Greenport
The history of Greenport dates back to the mid-1600s. It went on to become a major shipbuilding and whaling village in the late 1700s. Now, its bustling harbor is home to scores of upscale yachts as well as small fishing boats.
This village in Suffolk County makes it to several lists of best neighborhoods in Long Island, and not without reason. It is consistently ranked as the safest region on the island. The downtown area boasts of several restaurants and boutiques. In addition, some of the island's best vineyards are in Greenport. Access to the Greenport Railroad Station ensures that you do not have to brave the expressway traffic when heading into or out of NYC.
The Greenport Union Free School District provides public education in the region. The average median home value in Greenport is around $617,600.
Smithtown
This town in Suffolk County lies along Long Island's north shore. Located midway across the island, Smithtown offers a family-friendly atmosphere through its picturesque tree-lined streets. With the average annual household income of the region exceeding $110,000, Smithtown is among the more affluent Long Island towns. On the other hand, the average median home value of around $485,200 makes homes in the area affordable for millennials.
Driving to Manhattan can take around an hour and a half. However, Smithtown has a railroad station, so you may make good use of the LIRR as well. The Hamptons is a short drive away, as are the North Fork vineyards, the Blydenburgh County Park, and the Caleb Smith State Park.
The Smithtown Central School District includes two high schools, three middle schools, and eight elementary schools.
Bellmore
Located along the south shore of the island in Nassau County, Bellmore is a hamlet that offers peace and quiet. The ideal suburban setting of this picturesque waterfront community makes is perfectly suitable for young millennials. The Bellmore railroad station ensures that your commutes to NYC remain hassle-free. The Jones Beach Park is in close proximity, and it hosts various concerts and events through the year. The John F. Kennedy International Airport is around 15 miles away.
The school districts of Bellmore include the Bellmore School District, the Bellmore-Merrick Central High School District, and the North Bellmore School District. The highly rated John F. Kennedy High School is open to Bellmore students. The annual Mathematical Olympiads for Elementary and Middle Schools takes place in Bellmore.
The average median home value in Bellmore is around $518,100.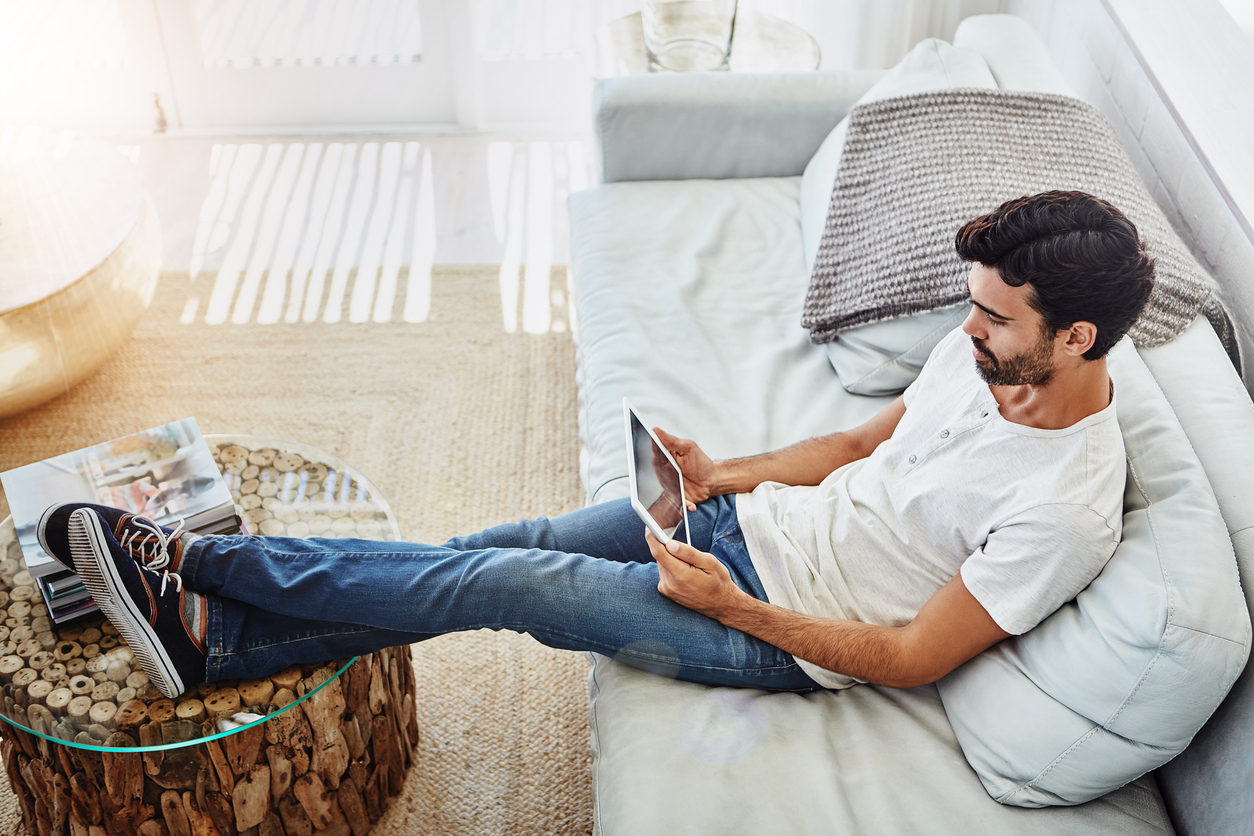 Roslyn
Roslyn might be up your alley if what you're after is an affluent and airy neighborhood. One of the main reasons that put this village in Nassau County on the list of best neighborhoods in Long Island is the quality of its schools. While Roslyn Public Schools serve seven communities, they cater to just around 3,000 students.
Students from Roslyn High School have a good acceptance rate across top colleges, and their average SAT scores are noticeably better when compared to scores of students from other parts of New York. The Roslyn Union Free School District includes five schools – Roslyn High School, Roslyn Middle School, East Hills School, Heights School, and Harbor Hill School.
If you wish to get to Manhattan, all you need to do is catch a train from the Roslyn station. Driving to midtown could take around 40 minutes. The average median home value in Roslyn is around $961,700.
Massapequa
A little further east from Bellmore is Massapequa, a hamlet in Nassau County. Its six elementary schools, as well as middle and high school alternatives, make it among the best places to live in Long Island when it comes to young families. Massapequa has its own railroad station, so getting to Manhattan is easy.
If you love being around nature, you may use your free time to explore the bordering Massapequa Preserve. The Massapequa Cove makes for an idyllic fishing spot and recreational area.
The average median home value in Massapequa is around $495,800.
Stony Brook
This hamlet on the north shore of the island in Suffolk County was founded as an agricultural enclave during the Colonial Era. It grew in prominence as a resort town and is now among the region's major tourist and education hub.  Stony Brook is served by the Three Village Central School District. It is home to the popular Stony Brook School and Stony Brook University.
The region is connected to the LIRR network by the Stony Brook station. The Long Island Museum of American Art, History, and Carriages are located in Stony Brook. The Avalon Park and Preserve is no more than a short drive away.
The average median home value in Stony Brook is around $453,100.
Lake Ronkonkoma
Lake Ronkonkoma is a part of the Long Island towns of Brookhaven, Smithtown, and Islip in Suffolk County. While a major part of this census-designated place (CDP) is located in Brookhaven, the land that surrounds the actual lake is a part of Islip. This region is connected to the LIRR network through the Ronkonkoma railroad station. It functions as the western terminus of the Greenport Branch and the eastern terminus of the Ronkonkoma Branch.
Lake Ronkonkoma is served by the Sachem Central School District. The lakeside Lake Ronkonkoma County Park offers baseball fields, handball and basketball courts, a picnic area, as well as a fishing pier.
The average median home value in Lake Ronkonkoma is around $353,900, which makes it suitable for millennials who are looking at buying affordable homes.
Holtsville
If you are limiting your search to affordable Long Island neighborhoods, Holtsville requires your attention as well. The average median home value in Holtsville is around $373,000. A major part of this hamlet is in the town of Brookhaven, whereas a small portion is also a part of Islip. The region is served by the Sachem Central School District.
The Holtsville train station was closed in March 1998 because of low ridership. Now, most commuters from the region make use of the Medford and Ronkonkoma stations. The Wildlife and Ecology Center Animal Preserve is located in Holtsville.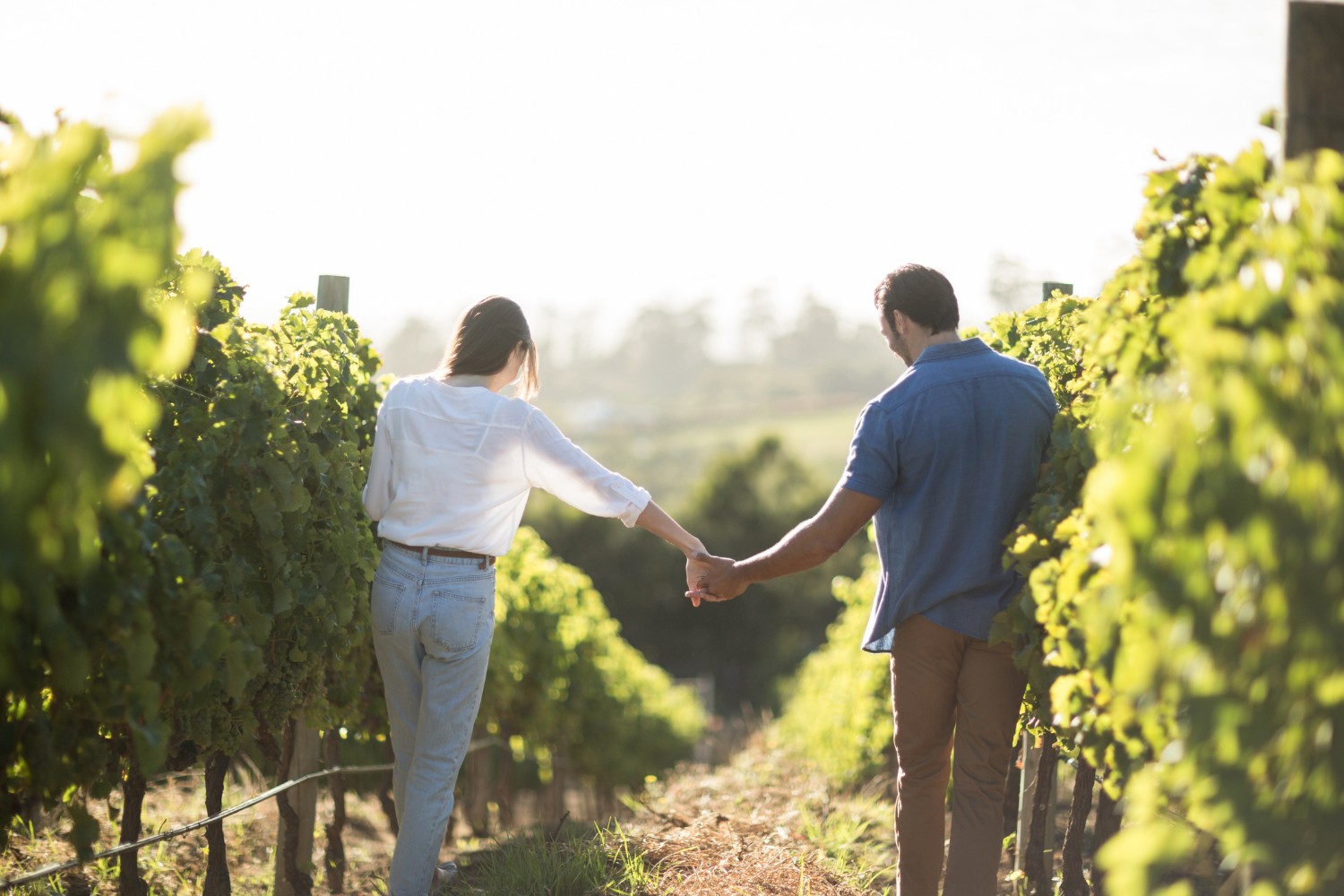 Wantagh
Wantagh makes it to the list of nice neighborhoods in Long Island for different reasons. Originally named "Jerusalem", this hamlet in Nassau County is in close proximity to the Jones Beach Island. The Wantagh railroad station connects its residents to Manhattan easily. Besides, the region boasts of some great schools.
The Wantagh Union Free School District serves the residents of this region. It consists of the Wantagh Elementary School, the Mandalay Elementary School, the Forest Lake Elementary School, Wantagh Middle School, and Wantagh High School. Wantagh holds the distinction for being the only School District in the state in which all schools have been acknowledged as National Schools of Excellence.
Some parts of the hamlet's peripheral neighborhoods are served by the Seaford Union Free School District, the North Bellmore Union Free School District, and the Levittown School District.
The Wantagh State Parkway, the Sunrise Highway, the Seaford - Oyster Bay Expressway, and Merrick Road pass through Wantagh and have major intersections or entrances/exists here.
The average median home value in Wantagh is around $494,100.
Commack
This CDP roughly corresponds to the hamlet with which it shares its name. It is located in the Long Island towns of Smithtown and Huntington, and both are a part of Suffolk County. Access to the LIRR network comes through Northport, Huntington, and Smithtown stations.
The region is served by the Commack Union Free School District. It has four primary schools, two intermediate schools, one middle school, and one high school. Commack is home to the Hoyt Farm Nature Preserve, the Whitman Hollow Park, and the Hamlet Golf &Country Club.
The average median home value in Commack stands at around $486,800.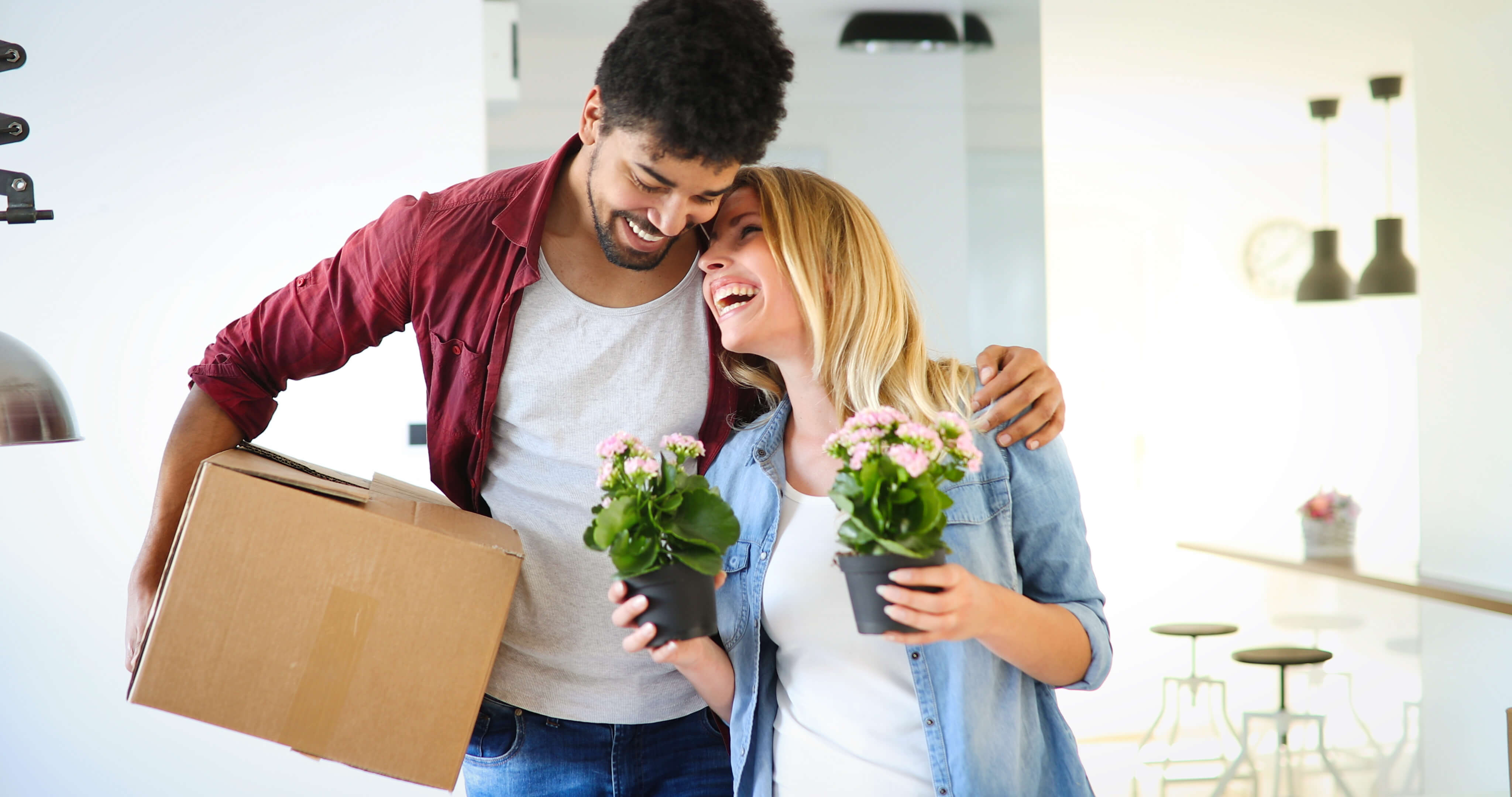 How Do You Go About Buying a Home?
Once you've weighed the pros and cons of home ownership and have narrowed down on a few nice neighborhoods in Long Island, you need to start looking for homes based on your specific needs. For instance, how important is proximity to an LIRR station for you? Here are some basic pointers that you might want to follow to streamline the process.
Determine how much you can afford after accounting for your monthly expenses
Save as much money as you can to put toward the down payment
Set money aside for closing costs
Get a pre-approved loan
Attend open houses
If you like a house, make a competitive offer
Choosing the Right Mortgage Lender
No matter which of the Long Island neighborhoods you choose, working with a good mortgage lender is important. In selecting a mortgage lender, it is crucial that you look beyond the interest rate on offer. Different types of fees associated with your loan can increase its cost significantly. A good lender provides flexibility in terms and conditions. For instance, some lenders let borrowers make weekly, fortnightly, or monthly repayments. Another aspect that requires your attention is the level of customer service that any lender provides.
What Type of Loans Are There?
You get to choose from two basic types – government-backed and conventional loans.
Government-backed mortgages. These come in the form of USDA loans that are backed by the U.S. Department of Agriculture (USDA), VA loans that are guaranteed by the Department of Veterans Affairs (VA), and FHA loans that insured by the Federal Housing Administration (FHA). If you qualify for any of these loans, you do not have to worry about making a substantial down payment.
Conventional mortgages. These are typically offered by mortgage lenders, banks, credit unions, and private lenders. When compared to government-backed alternatives, these tend to require higher down payments. In addition, your creditworthiness plays a crucial role in the approval process and also in the interest rate you get.
Conclusion
With an area that covers over 1,400 square miles, Long Island has homes to cater to different needs. No matter whether you want your family to live in the lap of nature, or want your kids to have a great education, you get to choose from various Long Island towns, hamlets, and villages. What also helps is that the island has neighborhoods to suit different budgets. Once you've narrowed down on the best neighborhood in Long Island for you, the next step is to look for a reliable mortgage lender and determine how much you can afford to borrow.