Top 15 Home Buying Myths and Corresponding Facts
March 15, 2023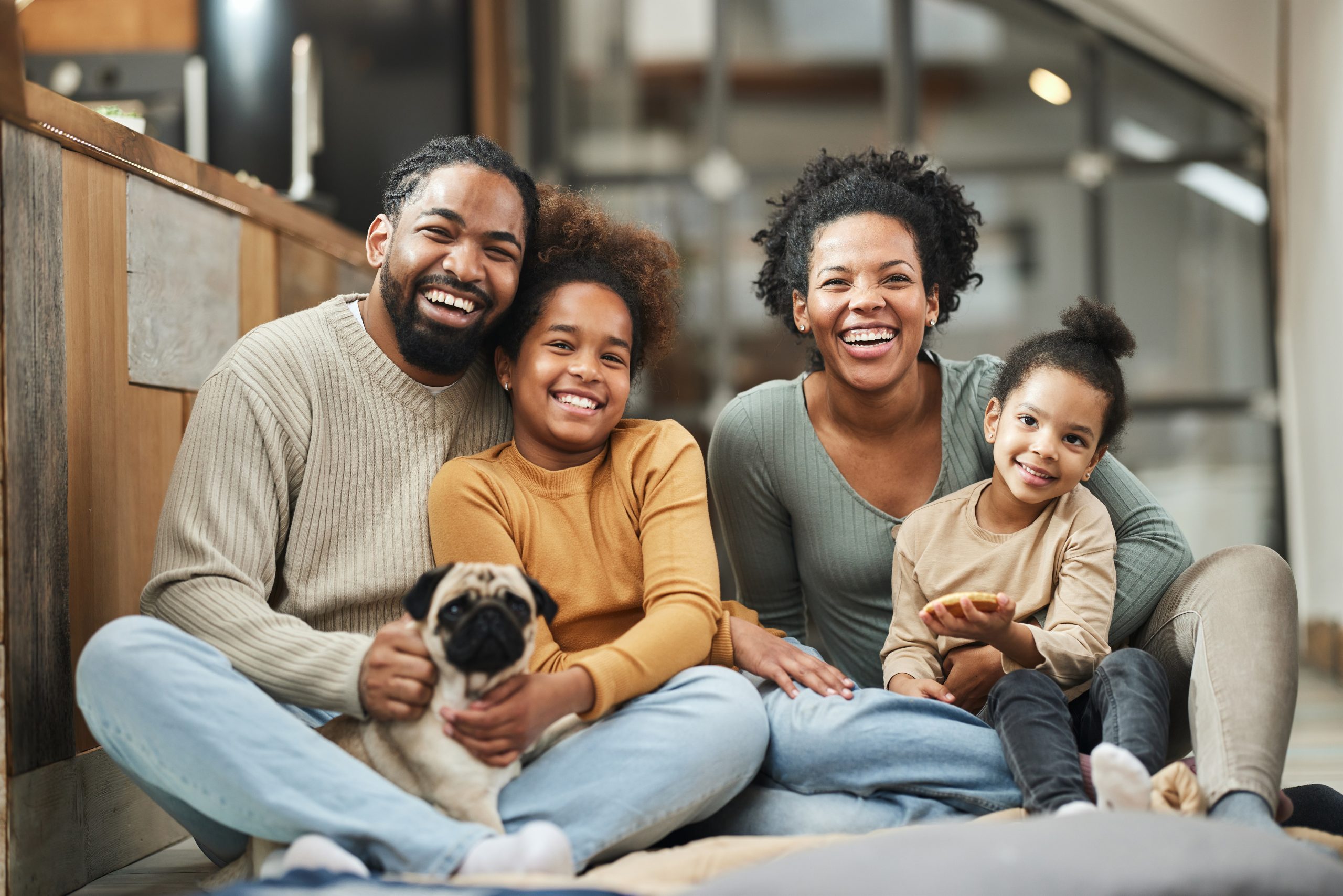 Buying a home is usually the biggest purchase people make, and the path to arriving at the right decision is often daunting. This is because even a slight oversight may lead to negative consequences in the future. To make matters even more complicated, prospective homebuyers have to find their way around various home buying myths.
While family and friends offer well-meaning advice, with some even suggesting that buying a house is a waste of money, bear in mind that not all you hear about buying a home might be true. Real estate agents and mortgage providers do what they can when it comes to debunking home buying myths, and most experts from this realm mention having to deal with similar misconceptions.
1. Renting is Cheaper Than Buying
Whether it's cheaper to buy a home than continue living on rent depends on where you live. According to a report released by Realtor.com, buying a home in January 2020 was as affordable as renting, if not more, in 15 of the country's 50 largest metros. Bear in mind that this only highlights the monthly costs involved in buying a home and living on rent. While the rent you pay is never coming back, your mortgage payments help you build equity in your home.
2. You Start the Process by Looking for a Home
One of the top myths about buying a home is that you need to start the process by looking for a suitable property. However, this might not be in your best interest because you may set your mind on a house, only to find out you do not qualify for the required mortgage amount. In this case, you'll need to begin the house-hunting process again, already having wasted valuable time.
Ideally, you should begin the home buying process by ensuring that your finances and your credit score are in order. Then, you seek preapproval for a mortgage. Once you know how much you qualify for, look for homes accordingly.
3. Preapproval Comes with a Guarantee
Unfortunately, getting preapproved for a mortgage does not guarantee that a lender will approve your loan. For example, if your employment status changes after you receive preapproval, a lender might reconsider your application. This is also the case if there's a change in your income or overall financial situation. While lenders review your creditworthiness before granting preapproval, they do so during the final underwriting as well.
4. A 20% Down Payment is Necessary
When it comes to the most commonly spread home buying myths, this one probably takes the cake. Sure, making a 20% down payment is a good idea. However, you may qualify for different types of mortgages by paying less than 20% upfront. When it comes to how much down payment you need, it boils down to your specific situation and the type of mortgage you're after.
Conventional mortgage. You need to pay 5% to 15% as down payment, and you also need to account for private mortgage insurance (PMI).
S. Department of Veterans Affairs (VA) loan. Eligible applicants don't need to make any down payment.
S. Department of Agriculture (USDA) loan. If you qualify, you may choose to make no down payment at all.
Federal Housing Administration (FHA) loan. These loans come with a minimum down payment requirement of 3.5%.
Jumbo loans. Down payment for these loans can be as low as 10%.
In addition, first-time homebuyers should ideally check if they qualify for any down payment assistance programs run by state and local government agencies.
5. People With Poor Credit Cannot Buy Homes
There is no minimum credit score that will disqualify you from buying a home, although the lower it is, the more difficult it becomes to find a mortgage. If you're looking for a conventional loan, your credit score should ideally be over 620. However, people with slightly lower scores who have high incomes or are willing to make large down payments might also qualify.
When it comes to FHA loans, people with credit scores of over 580 may qualify if they meet a few other eligibility criteria. This is also usually the case with VA loans. If you wish to get a USDA loan, know that most lenders require scores of 640 or higher.
6. People With Student Loans Cannot Get Mortgages
Whether or not people who have student loans may qualify for mortgages depends on their specific situations. For example, if you've been making all your payments on time, have a low debt-to-income ratio, and have a good credit score, you might find it easy to qualify for a mortgage. However, the reverse holds true as well.
If you have a student loan, make sure you look at your DTI before applying for a mortgage. You should ideally try to get it to less than 36%, although some lenders consider applicants with DTIs as high as 43%. The lower it gets, the better.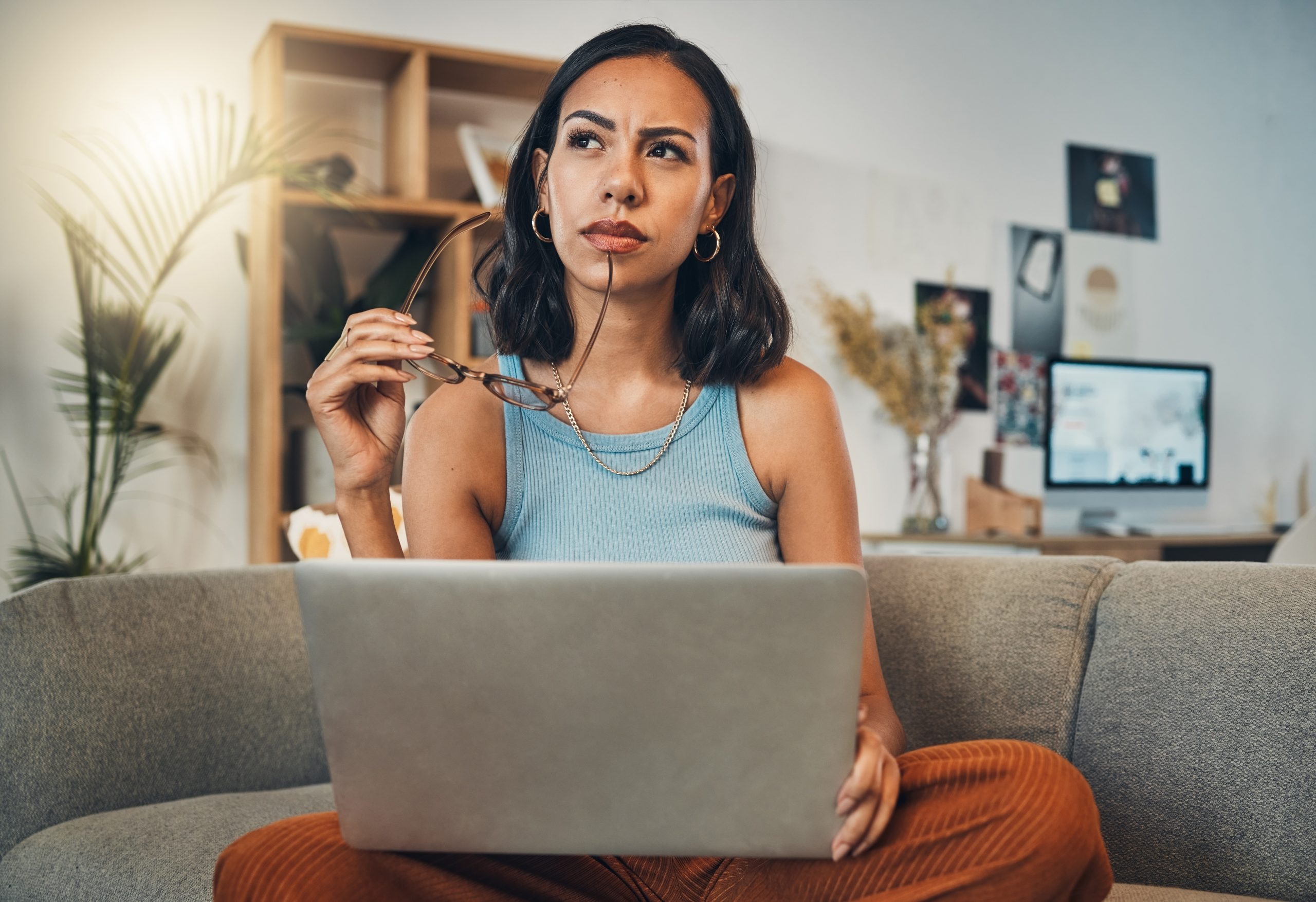 7. The Down Payment is the Only Upfront Cost
Your down payment accounts for a major chunk of the money you need to pay upfront, but you need to account for other costs as well. As a buyer, you are also responsible to cover your loan's closing costs. Closing costs may vary from 3% to 6% of a home's selling price, and the state in which you purchase a home also has a bearing on how much you need to pay.
8. Your Mortgage is Your Only Expense as a Homeowner
One of the key facts about buying a house is that you need to account for more than just your monthly mortgage payment.  For example, you need to pay property taxes that vary based on where you reside. If you get a conventional mortgage and your down payment is less than 20%, you need to pay extra for private mortgage insurance (PMI).  Buying a house also requires paying homeowners insurance, which, according to Policygenius, averages at $1,899 per year.
As a homeowner, you're responsible for your home's ongoing maintenance.  In this case, you may expect to spend around 1% to 2% of the home's buying price each year. Depending on where you buy a home, you might also need to pay homeowners' association (HOA) or condominium association fees.
9. A 30-Year Fixed-Rate Mortgage is the Best
While 30-year fixed-rate mortgages find several takers, they don't work equally well for everyone, which is why this is among the top mortgage myths. Bear in mind that you get several alternatives from which to choose. These include adjustable-rate mortgages, balloon mortgages, interest-only mortgages, as well as 10-. 15- and 20-year fixed-rate mortgages.
People who opt for 30-year fixed-rate mortgages do so because of two basic reasons. First, the interest rate remains the same over the course of the loan term, so there's no variation in monthly payments. In addition, the monthly payments of a 30-year mortgage are noticeably lower than that of a 10- or 20-year mortgage.  However, the interest you end up paying for a 30-year mortgage will be significantly higher than that of a 15-year mortgage.
The mortgage that works best for you depends on your financial situation as well as the duration you plan to stay in the house you purchase. Consequently, it's ideal that you learn about the effect of interest rates and loan terms on mortgages before making a decision.
10. Select the Lender With the Lowest Interest Rate
Interest rates play a key role in deciding which mortgage provider to select, but there are other factors to consider as well. For instance, a lender might offer a low interest rate and make up for the same by charging steep fees. When you're comparing lenders, you should stick to looking at the annual percentage rate (APR) because it gives you an indication of how much you'll end up paying as interest and fees combined.
Given that paying off a mortgage is typically a long-drawn affair, it's important to look at the level of customer service a lender provides. Selecting the right mortgage provider also requires looking at flexibility in terms, which may come in the form of weekly/biweekly/monthly payments, payment pauses, and redraw facilities.
11. Interest Rate Are Increasing
This makes it to the list of myths about home ownership because although interest rates increased significantly in 2022, one needs to look at the bigger picture. For instance, 30-year fixed-rate mortgages came with interest rates of around or over 7% during the 1990s, and stood largely above 6% before the Great Recession (2007 to 2009).
In addition, while the average interest rate for a 30-year fixed-rate mortgage peaked at 7.08% in October and November 2022, it dropped to 6.09% in the week ending on February 1, 2023. Most experts predict that this number may vary from 5.5% to 6% for the rest of the year. 
12. Buying a Fixer-Upper Saves Money
If you think you might be able to save money by buying a home that is a bad shape and fixing it on your own, you might want to give your decision some serious thought. For starters, you should have some knowledge about construction and making renovations, as well as the required skills and tools.
What attracts homebuyers to fixer-uppers is that they get the opportunity to spend less upfront. However, you need to account for the money you'll need to spend on repairs and renovations, because the total cost may exceed the cost of a comparable home that's ready to move in soon after the purchase.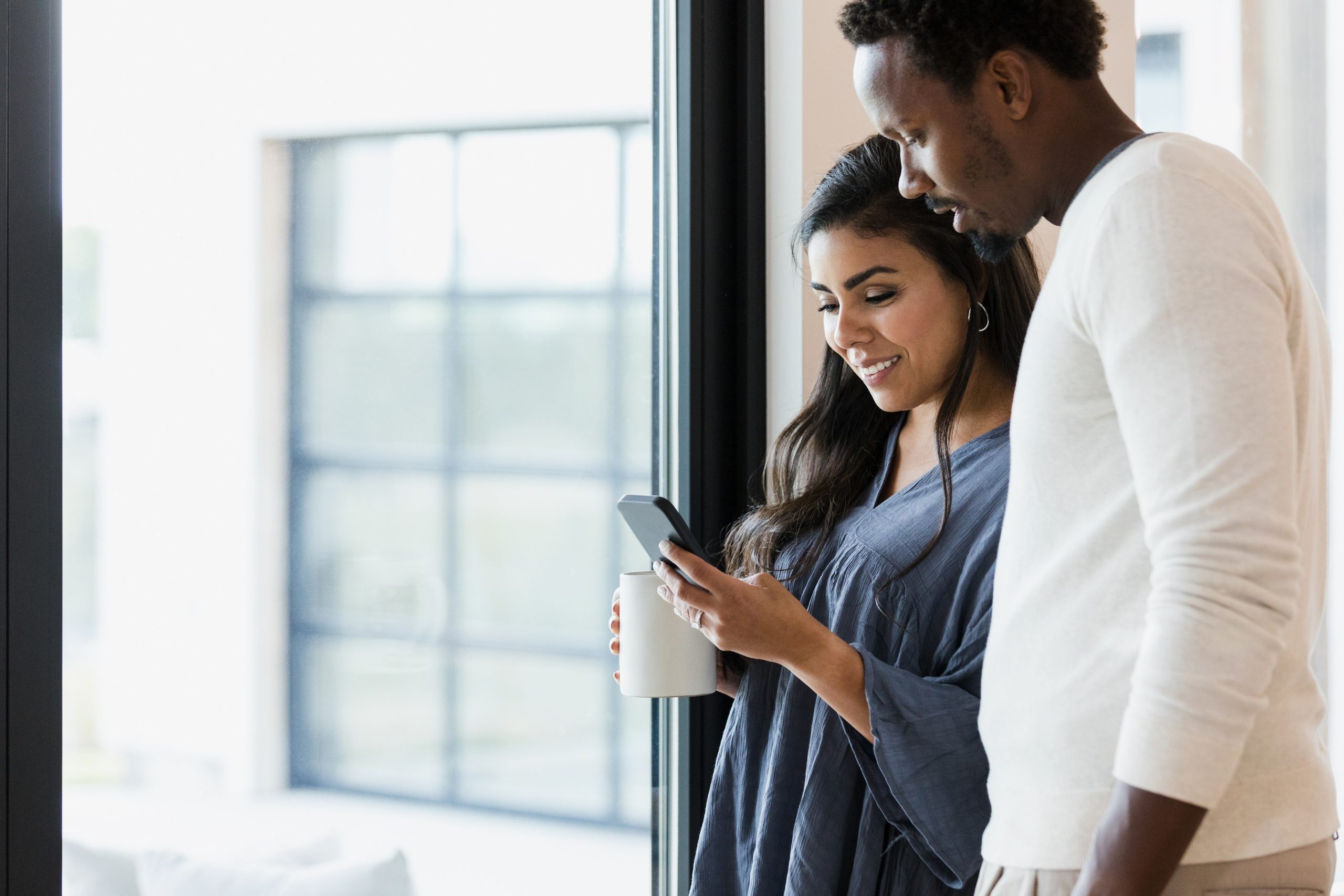 13. There's No Need for Professional Home Inspections
This is one of those home buying myths that might end up costing you a tidy sum in the long run. Even if you think another prospective buyer might beat you to the finishing line by choosing to skip the home inspection stage, it's best to err on the side of caution. Remember that checking a home on your home is not the same as getting a professional to carry out the process.
While a professional home inspection comes at a cost, it may help you save money in the long run or even steer clear of making a bad decision. The American Society of Home Inspectors (ASHI) Standard of Practice indicates that a home inspection involves checking a home's:
Interior
Exterior
Structural system
Roof system
Plumbing system
Electrical system
14. You Should Buy a Home During the Spring Season
Sure, the real estate industry is typically buzzing with activity during the spring season, but this does not mean you need to restrict yourself to buying a home during this period. Besides, the truth about buying a house is that you don't really have to wait for the perfect time to move forward.
While the spring season usually sees more real estate transactions than other periods, high competition may leave little room for negotiation. The fall, on the other hand, usually brings with it a fair amount of inventory along with reduced competition. This means you may land a good deal even if you choose to buy a home in the fall.
15. Schools Don't Play a Role if You Don't Have Children
Prospective homebuyers who don't have children might have heard that there's no need to pay attention to schools. However, there's more to schools in a neighborhood than just educating children. This is because the presence of good schools is typically an indication of good neighborhoods. Besides, homes in reputable school districts tend to have higher values, and they usually manage to find takers even the real estate market is down.
Conclusion
Debunking home buying myths is crucial because there is no dearth of prospective homebuyers who approach the process with various misconceptions. For example, while some might lead you to believe you're better off as a renter, you might actually benefit by buying a home instead.
More often than not, working with a realtor or a real estate agency is ideal. This is because you then have a professional doing all the groundwork for you as well as someone you may turn to for advice. Once you decide you wish to buy a home, it's also important to find a suitable lender and get preapproval. This way, you know just how much money you may get in the form of a loan.