The NYC Housing Market – Trends, Predictions, and More
February 22, 2023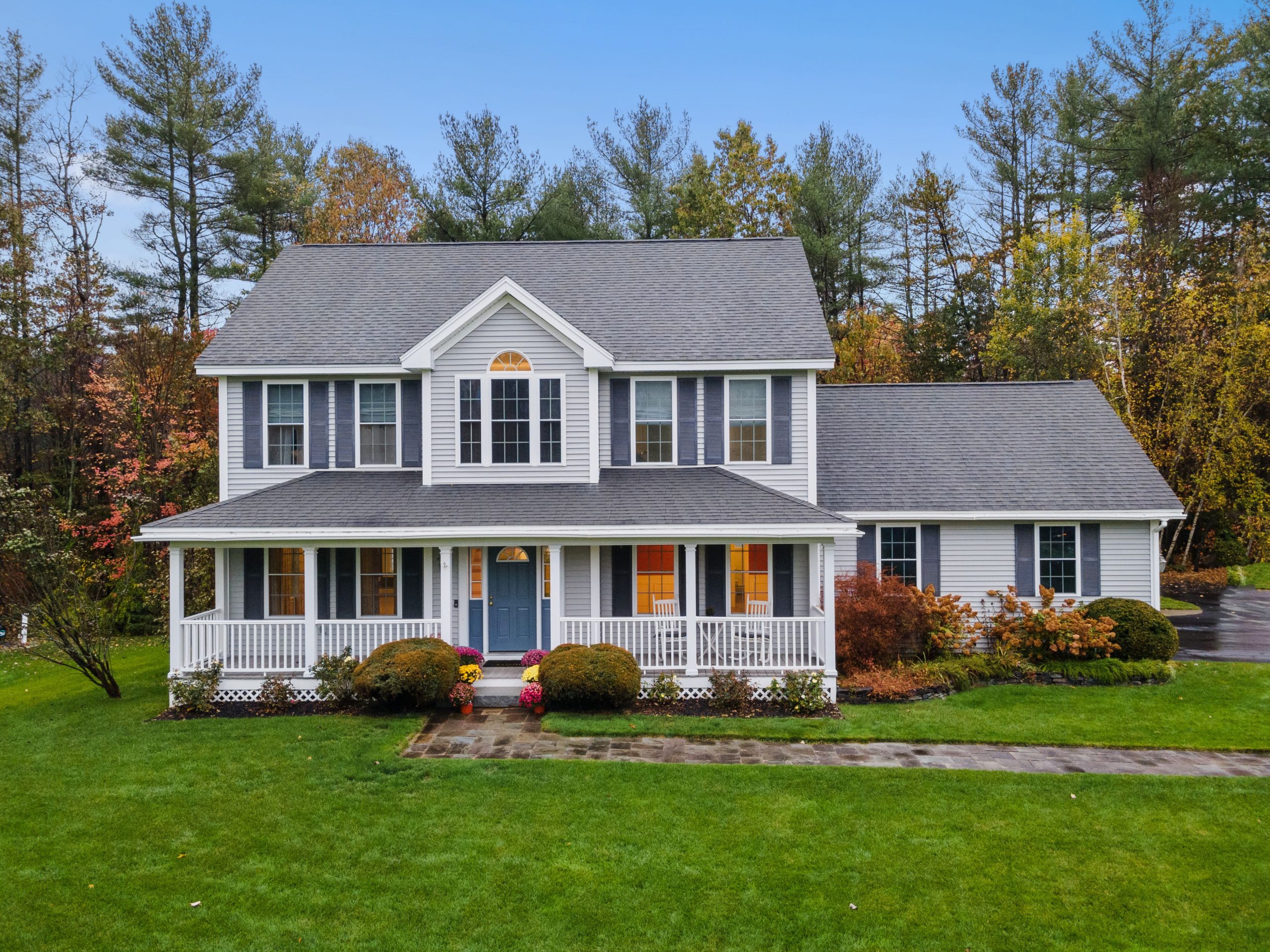 When the COVID-19 pandemic struck, a significant number of people across NYC, as well as other parts of the country, found themselves working from home. Many decided to purchase new homes, partly enabled by historically low interest rates on mortgages. Consequently, home prices started to rise. However, these trends did not last for long, given that mortgage rates doubled in a matter of months during the first half of 2022. While that's the overall outlook of the country's housing market, the NYC housing market is no different.
The NYC Housing Market in 2022 
Data released by RedFin shows that home prices in New York in December 2022 were 0.32% lower in comparison to the same month in the preceding year, selling at a median price of $790,000. It also highlights that homes stayed on the market for an average of 70 days in comparison to 63 days in 2021. In addition, while December 2021 accounted for 3,901 sales, the number dropped to 2,395 in December 2022.
According to Realtor.com, the median listing price of homes in New York stood at $729,000 in December 2022, an 18.1% year-over-year decrease. Further, the median home selling price was $615,000.
The New York State Association of REALTORS Inc., in its 2022 annual report, shows that the Bronx saw a total of 1,773 closed sales in 2022, which was down 3.6% from 2021. However, the median price in 2022 stood at $470,000, up from $450,000 in 2021. The total number of closed sales in other parts of NYC also saw a decline, and some areas witnessed slight drops in median prices as well.
Moving From 2022 to 2023
With 2022 behind us, buyers are hoping for some positivity. People who wished to buy homes in New York had to deal with rising interest rates, and property prices in most neighborhoods increased as well.
According to the Elliman Report for the second quarter of 2022, the average median sale price stood at a staggering $1,250,000, and the period saw 3,834 closed sales. This was around the same time when mortgage rates were on an upward spiral. Now, there's been some respite in mortgage rates, and property prices in several parts of New York have fallen fall too.
However, buyers need to understand that the drop in prices does not indicate a much larger shift. This is because unless a recession actually hits, expecting prices to drop drastically might not be the best way forward. If anything, there's a possibility of NYC housing prices hitting a plateau and mortgage rates stabilizing around 5.5% to 6%, which may help probable homebuyers. Some might even benefit by looking beyond the metropolitan region, even as far as Long Island.
Manhattan Real Estate Prices Chart 2022
Property Shark's Long Island for the third quarter of 2022 shows that there was a 16% drop in year-over-year transactions and a 5% drop in year-over-year median prices. This is what median prices looked like in different neighborhoods across Manhattan.
Central Park South: $6,200,000
Hudson Yards: $4,900,000
NoHo: $4,062,500
TriBeCa: $3,450,000
Hudson Square: $2,740,000
NoLIta: $2,625,000
NoMad: $2,209,072
SoHo: $2,200,000
Two Bridges: $2,162,690
Carnegie Hill: $1,950,000
Chinatown: $1,947,500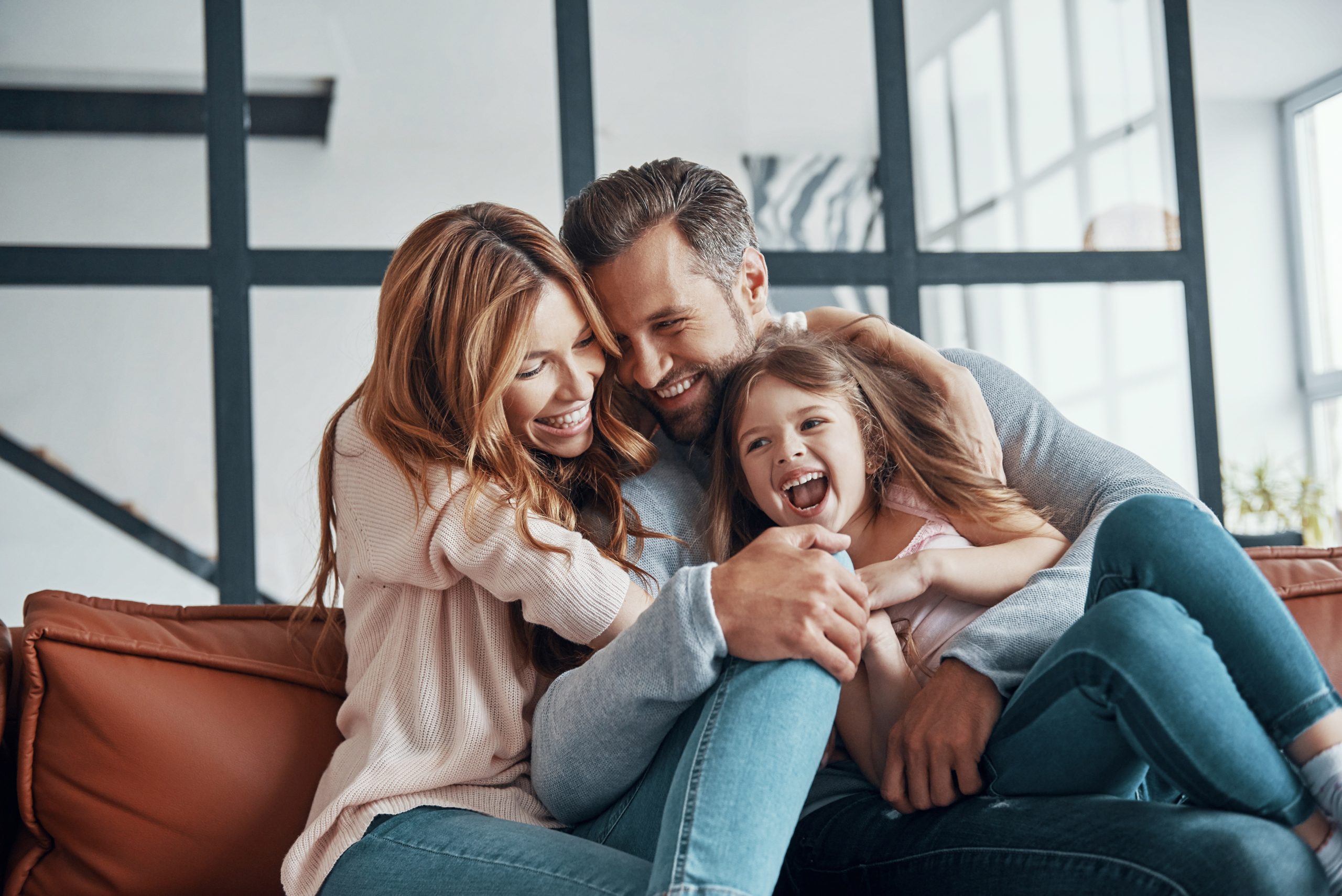 NYC Real Estate Market Forecast 2023
The housing market in NYC will continue to witness changes in the coming months, all the more so if interest rates keep dropping at the current pace. Home prices and rents might fall in 2023, although the desired relief for renters might take longer to come. This is because rents grew exponentially in the previous year.
Data from Zumper shows that there was a 20% increase in the median rent of a two-bedroom home from January 2022 to January 2023. Median rents for one-bedroom units increased by 15% during the same time period. With a fair amount of construction activity taking place in New York, people might look forward to an improvement in inventory shortages.
Besides, with a significant number of employees now working from home, Manhattan's under-utilized office spaces may also present an opportunity to fill housing supply gaps in the city. In addition, even though the NYC real estate market continues to shift, there is no dearth of people who wish to move to this part of the world.
RedFin points out that 3% of the nation's homebuyers look for homes with the aim of moving to New York from outside of metros. In addition, 73% of homebuyers from New York look for homes with the aim of staying within New York's metropolitan area. Consequently, it's safe to assume that prospective buyers won't disappear completely at any time in the near future, barring a recession-like situation, which might or might not amplify.
Mortgage Rates to Decline
People who've signed new mortgages over the last two years probably know of the volatility interest rates experienced after the COVID-19 pandemic struck. Mortgage rates were reducing gradually since the end of 2018, and the pattern continued well into the COVID-19 pandemic.
Interest rates hit an all-time low of around 2.65% for a 30-year fixed-rate mortgage (FRM) in January 2021, and they remained fairly steady throughout the year, peaking at around 3.18%. The period from December 2021 to November 2022 saw a dramatic increase, with interest rates crossing the 7% mark toward the end of October 2022.
Fortunately, interest rates have dropped fairly regularly since then. In the week ending on January 25, 2023, the interest rate of a 30-year FRM stood at around 6.13%. During the course of 2023, one may expect the interest of a 30-year FRM to vary from 5.5% to 6%. A drop in interest rates may play a substantial role in how much you end up paying for a home.
The Federal Reserve's drive to hike interest rates through 2022 happened with the aim of reigning in inflation, and as inflation continues to slow down, homebuyers may expect further respite in interest rates. However, just how quickly there's an ease in inflation depends on multiple factors, which include the job market's resilience. What helps on this front is that the unemployment rate in NYC dropped from 6.7% in December 2021 to 5.3% in December 2022.
If the job market performs even better and if there's quick relief from inflation, there is a possibility that mortgage rates might fall below 5.5%. However, interest rates may remain stagnant or even increase slightly if inflation is hard to beat.
Besides, since unemployment levels have still not reached pre-pandemic levels, homebuyers might need lower than usual debt-to-income ratios or higher credit scores in order to qualify for the mortgages they seek, even if they plan to go the refinancing way.
Home Prices to Stay Stagnant or Reduce
According to the Zillow Home Value Index (ZHVI), the average home value in New York stood at $782,365 in December 2022, which was a 5.8% year-over-year increase. However, 68.5% of sales took place at less than their listing prices. Besides, the median listing price of homes in New York saw an 18.1% year-over-year decrease from December 2021 to December 2022.
This is not because of a lack of inventory, but mainly because of elevated interest rates and a slowdown in demand that have prevailed over the last few months. However, this year might see fewer listings making their way to the market, and low inventories will ensure that prices do not plummet completely.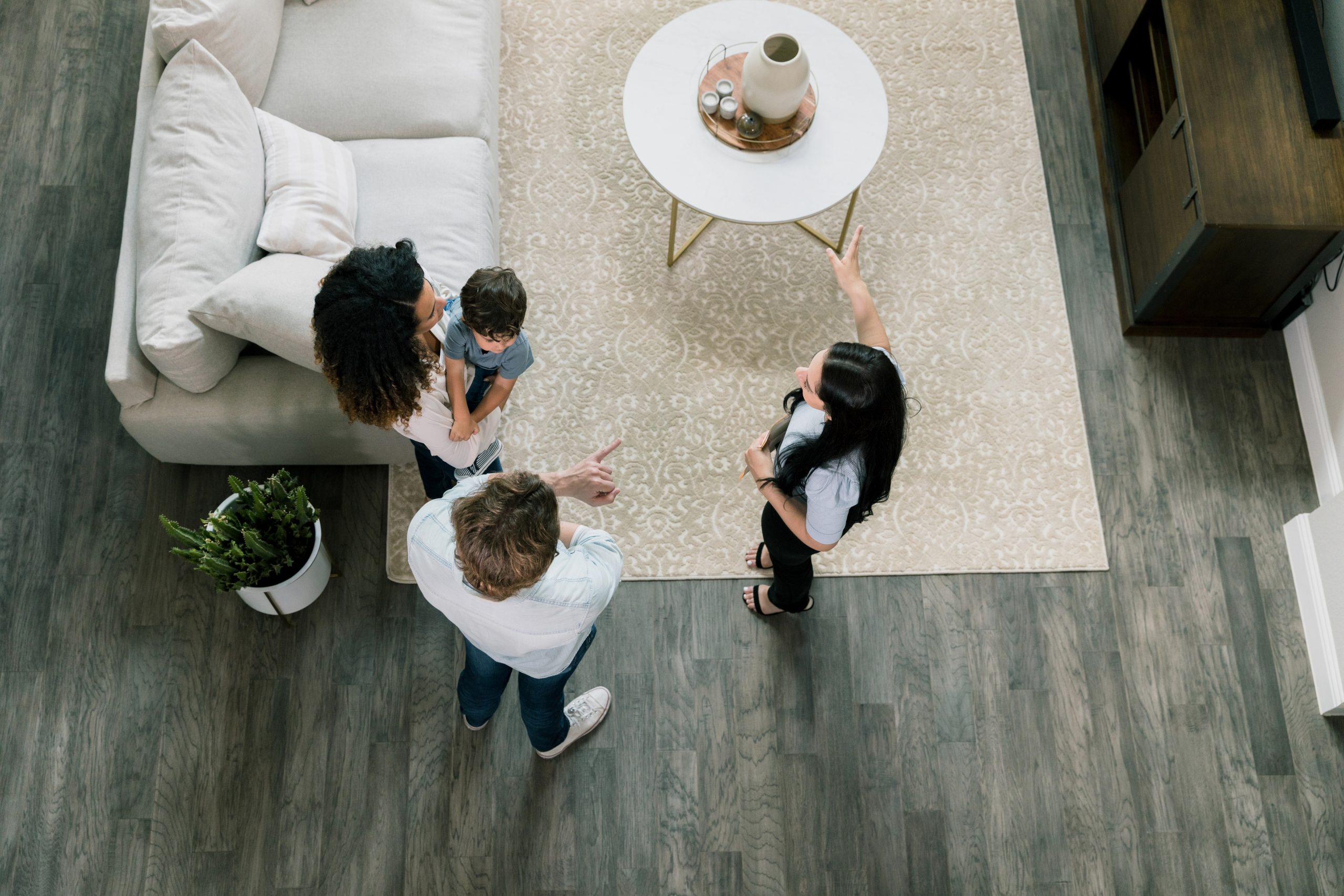 The Luxury Apartment Market Faces Pressure
A property report in The Wall Street Journal indicates that the luxury apartment market (of units priced $4 million and over) in NYC witnessed the sale of more than 1,300 units in 2022, accounting for over $10 billion. While the market performed reasonably well in comparison to the last decade, most sales took place before July, and there has been a slowdown in activity since then.  This is not without reason.
People who work in the financial sector have often used their bonuses to make down payments. However, given that there's been a lull in deal-making, there's a good chance that people will receive smaller payouts. This, along with a weakening stock market and high interest rates, may well create pressure on NYC's luxury apartment market. For instance, a number of prospective buyers are choosing to wait and watch unless major life events are driving their needs. In addition, some large apartments have sold for less than their asking prices.
The Wall Street Journal report suggests that a few developers have started offering concessions in different forms. For example, you may find a deal where a developer is willing to cover common charges for up to six months or the costs involved in a temporary buydown of your mortgage's interest rate.
Should You Buy Now or Wait?
Given that there's been no real stability in the inventory of active listings across New York since the beginning of the COVID-19 pandemic, with there being intermittent ups and downs, this is one aspect that homebuyers might choose to overlook for now. This is because a fair amount of the competition remains glued to the sidelines, so there's a possibility that prospective buyers might find homes at relatively affordable prices.
People who wish to move forward with their purchases need to account for the fact that there's no telling which way inflation might go in the near future. As a result, one should ensure having access to enough funds to keep making mortgage payments for at least six and ideally up to 12 months. If you wish to buy a home with the idea of making money when you sell it, make sure you plan to stay in it for at least five years.
Looking for listings that re-enter the market might work well because these homes may come with lower asking prices than they originally did.
Buying a home when inflation is high requires doing the math in advance. If the numbers don't add up, waiting might be in your best interest because you would not want to put undue pressure on your finances. Besides, not keeping up with your mortgage payments may result in you losing your home to foreclosure, and you might end up financially poorer than when you started out.
While not buying a home might mean continuing to live on rent, you may be in a better position down the line by investing your money suitably and waiting for the market to become more buyer-friendly. However, remember that home prices don't fall automatically when inflation goes down.
Narrowing Down on a Mortgage Provider
If you decide to buy, it's important that you select a suitable mortgage provider. For example, a lender should be able to provide you with different alternatives such as conventional mortgages, VA loans, USDA loans, Jumbo Loans as well as a handful of other mortgage solutions. While the interest rate you need to pay requires your attention, so do all associated fees because they can add up to a tidy sum. Customer service levels and flexibility in terms also require your attention.
Conclusion
It's plain to see that the long-term effects of the COVID-19 pandemic, mainly in the form of high interest rates, continue to have a bearing on the NYC housing market, given that 2022 didn't go particularly well. While median prices have decreased in several parts of New York, the number of closed sales has fallen as well. Since interest rates have started falling and there's hope that they might go down further, there's a possibility of more buyers entering the market. This, in turn, might have an effect on NYC housing prices.
If you feel you can afford to buy a home at this point in time and have accounted for unexpected turn of events, you may consider moving forward. This is because while there's no clear indication of how low interest rates might go, the prices of homes could start rising. Once you decide, make sure you work with a reliable mortgage provider than can guide you through the process.