14 Tips for Buying a Home in 2021
November 20, 2020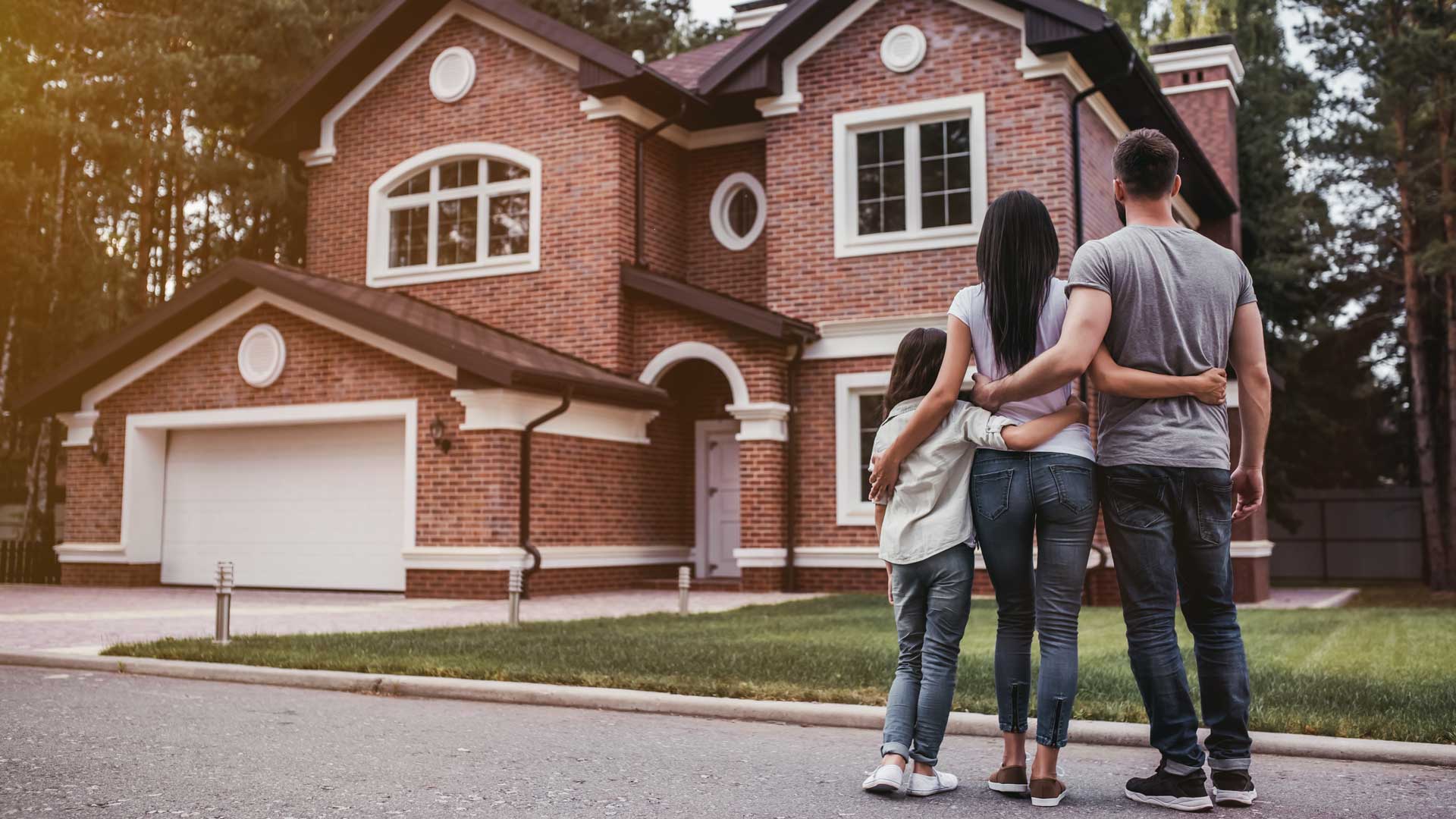 Mortgage rates in the United States have continued to remain low in recent times, and the trend is expected to carry on in 2021. As a result, this is a good time to consider buying a home. However, getting a mortgage to purchase a home is easier said than done, and requires that you pay attention to some crucial aspects.
Data shows that sales of new single-family homes in the U.S. dropped by 3.5% from August to September 2020, although sales in August accounted for a 14-year high of 994,000 units. Besides, sales of homes have remained promising on account of low-interest rates as well as a rise in demand from people who are moving out of large cities because of the COVID-19 crisis.
Challenges that prospective homebuyers might face in 2021 include:
Rising credit score requirements
Larger down payment requirements
Pausing or slowing down of mortgage issuances by some lenders
Sellers taking their homes off the market
Fortunately, buying a home in 2021 can be simplified if you know what you look for and what to avoid.
Determine if Buying is Right for You
If you plan to move from renting to homeownership, start by determining if this is what you want. If you're thinking about buying a home as an investment, don't overestimate your return on investment (ROI).  Also, bear in mind that real estate does not appreciate at all times. Putting all your money toward your home is never encouraged by financial experts. Consequently, you should ideally look at your first home purchase as your right to housing, as opposed to viewing it as an investment.
Some of the pros of buying a home include:
It is more affordable than renting over time.
You get to build equity.
You get tax breaks.
You get more flexibility in making changes to your home.
You get a sense of stability.
Some of the cons of homeownership include:
You have to make a down payment.
Relocating at a later date can be a challenge.
Your home's value might depreciate with time.
You might risk facing foreclosure if you experience financial hardship.
You will need to spend money on ongoing maintenance as well as repairs and renovations.
Check and Fix Your Credit Score
No matter whether you are buying a home for the first time or are an existing homeowner, the interest rate that applies to your new mortgage depends on your credit score. People with credit scores over 750 tend to get the best mortgage rates. You may expect to get a good deal if your score is between 700 and 750. With a score that is below 700, you will either get a less than the desired rate or will need to pay a higher than usual down payment. While a credit score of around 620 is the lowest that most lenders accept, some might go as low as 580. Checking your credit score online is simple and takes little time.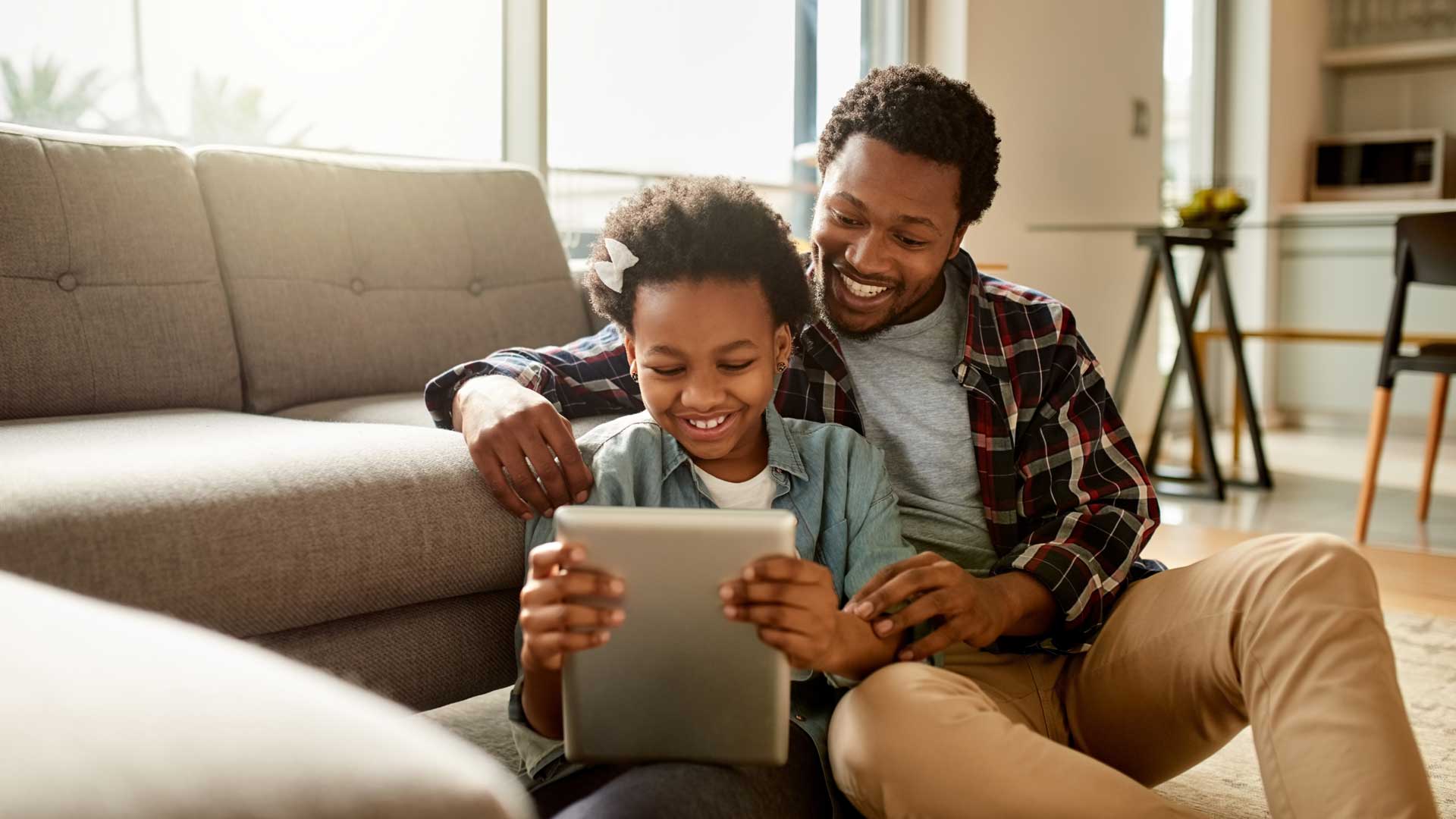 Set a Budget
Setting a budget and sticking to it finds a mention in most lists of home buying tips for first-time buyers. Start by asking yourself just how much you can afford. The general rule of thumb suggests that your budget should not exceed three times your annual income.  For example, if you make $130,000 per year, you should ideally limit your budget to $390,000. When setting up your budget, you also need to account for all ongoing costs linked to homeownership. These include your repayments, property taxes, insurance, and maintenance costs. If you plan to have a smooth financial transition into being a homeowner, setting a budget and sticking to it is paramount.
Select the Right Lender
There is more to selecting a mortgage provider than going with the one that offers the lowest interest rates. In some cases, the fees you end up paying through the course of the loan might offset any interest rate advantage you think you have. Flexibility in terms surrounding repayment frequency and making extra payments needs your attention. The reputation of a lender and its customer service levels also play in role in making the right decision.
 Select a Suitable Type of Loan
Next in line with tips for buying a home is to determine which kind of mortgage works best for you. For instance, an adjustable-rate mortgage (ARM) might work well for you if you plan to move in ten years or less. If you are in it for the long haul, a fixed rate alternative might serve as a better bet. Then, you also get to choose from VA loans, reverse mortgages, 203K rehab loans, and jumbo loans. Since selecting the right kind of loan might seem daunting, consider simplifying the process by speaking with a mortgage expert.
 Get Preapproved
Among the most popular home buying tips for first-time buyers is to get a mortgage preapproval. Once you get preapproved, you know just how much money you qualify to borrow. This gives you the means to look for homes that match your budget. Incidentally, you might be eligible to borrow as much as three times your gross annual income. Besides, the process of getting preapproved might be easier than you think. All you need to do to get started is contact your mortgage provider or loan officer.
Think About the Down Payment
Depending on your credit score, the least you need to set aside as a down payment for a Federal Housing Administration (FHA) insured loan is 3.5% or 10%. If you qualify for a Fannie Mae Home Ready Loan, you may put down as little as 3%. However, no matter which kind of loan you get, you will also need to account for closing costs. If you wish to build equity in your new house soon, making a larger than required down payment will hold you in good stead.
By making a down payment of 20% or more, you indicate to the seller that you are serious about making the purchase. Going forward, it also reduces the total amount you end up paying as interest.
Buying a home without making a down payment is possible. However, this depends on whether you meet the required eligibility criteria. Zero down payment loans come in the form of USDA loans and VA loans. If you end up getting a no down payment mortgage, you will, in all likelihood, have to pay for mortgage insurance.
Work With a Reliable Real Estate Agent
There are scores of home listings you cannot find online, which is why working with a real estate agent makes sense. What also helps is that buyers don't have to pay agent fees in almost all situations. These fees are typically paid by sellers. A seller usually pays around six percent of a home's selling price as commission, and this is split between the seller's and buyer's agents.
When selecting an agent, look for one who has local experience as well as the knowledge that is required to make the process as seamless for you as possible. A good real estate agent is one who:
Is easy to contact
Helps you find need-based listings
Assists you in finding a home inspector
Partakes in the home inspection process
Has good negotiation skills
Communicates with the seller's agent and your attorney
Addresses requests for repairs
Finalizes the closing
Pay Attention to Season-Based Competition
The time of the year you plan to buy a house tends to have an effect on the competition you face from other prospective homebuyers. Spring and early fall account for the two busiest periods in real estate sales.  This is because several buyers wish to move during warm weather, and settle in place before the beginning of a new school year.
Many sellers list their homes during these periods to make the most of increased demand. However, while there is an increase in inventory during these months, you also tend to face more competition.
Buyers tend to thin out during the colder months, which results in reduced competition. This can also lead to better deals because sellers who haven't managed to sell their homes in earlier months become more open to negotiation.
Bear in mind, though, that this aspect can vary based on different regions and properties, as well as an owner's reason for selling.
 Consider the Time Factor
Experts often suggest that buyers should make quick decisions, especially in markets that have high competition. Making a quick decision in this case does not mean a few hours or days. However, when a market is awash with completion, waiting for even a week to make an offer might be too late. If a home you're interested in has other prospective buyers, making an offer quickly might be the order of the day.
The flip side is that many sellers pulled their homes off the market when the COVID-19 pandemic struck in March and April of 2020. Many of these homes would, in all likelihood, get relisted again in the coming months. As a result, exercising a little patience might give you access to more homes from which to choose.
Make a Reasonable Offer
Once you've narrowed down on a house you wish to buy, you need to make an offer. Your real estate agent can help you with this, by carrying out a comparative market analysis. This step gives you an indication of whether the asking price of a home is in line with other comparable homes in the area, and helps you arrive at a suitable offer price.
The offer you make may include one or more contingency clauses. One can surround the independently appraised value of the home in comparison to its asking price. Another can involve a successful home inspection. Some offers also have contingencies that depend on buyers' mortgages being fully approved. A drawback with including too many contingency clauses in your offer is that they might act as a deterrent from a seller's perspective.
Making an offer usually requires placing a deposit, which can be 0.5% to 2% of a home's selling price. This indicates that you are serious about your offer. Upon accepting the deposit, a buyer takes the property off the market. If you opt-out of the deal for any reason other than those listed as contingencies, you stand to lose all or part of the deposit amount.
Your real estate agent can assist you in getting all the required paperwork in order. Your offer is then submitted to the seller's agent.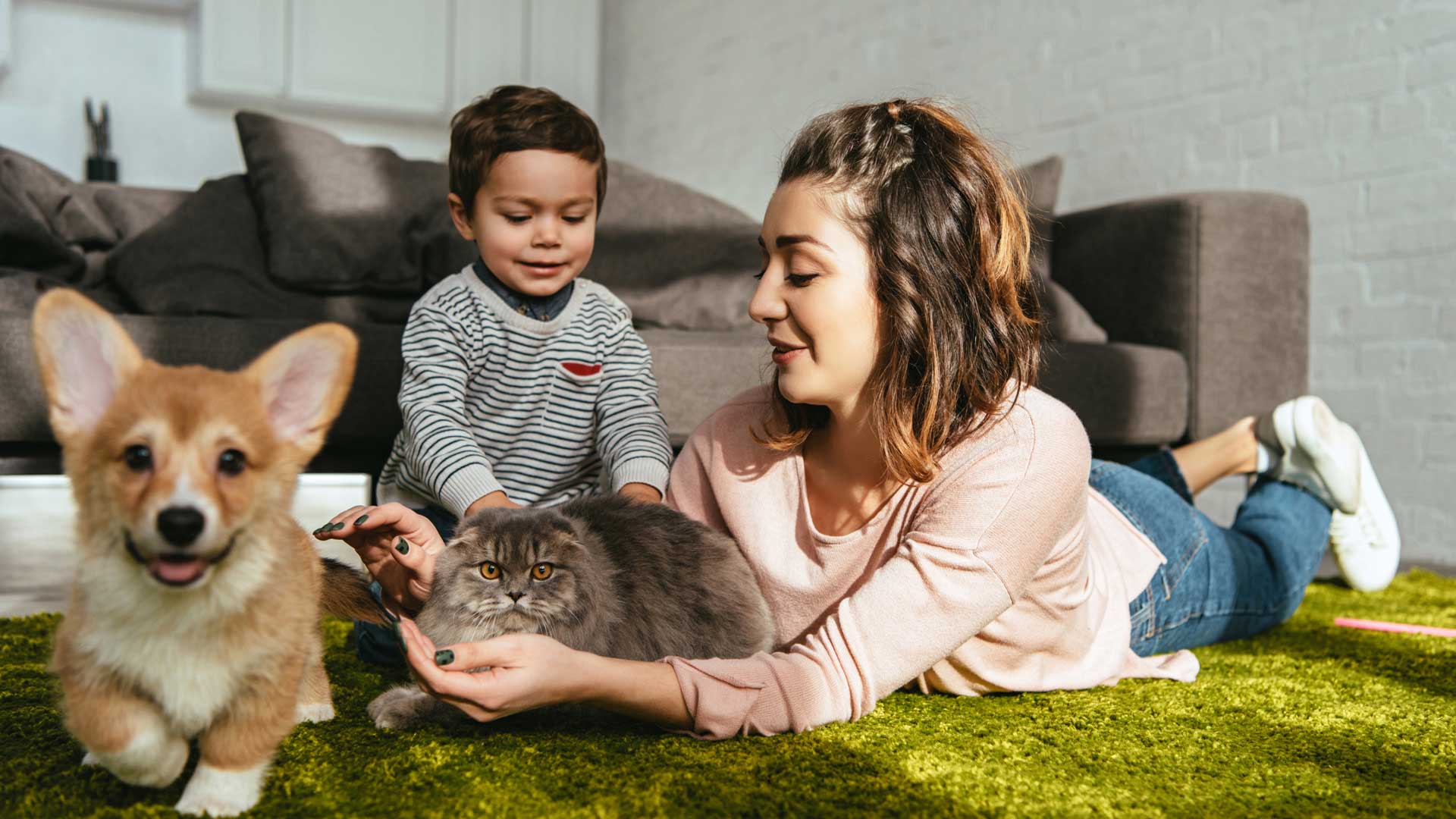 Carry Out a Home Inspection
Home inspections give buyers the ability to identify minor and major issues with homes before closing. It is not without reason that offers include contingency clauses surrounding home inspections. This contingency clause gives buyers the ability to back out of their offers without paying penalties if home inspections reveal significant defects.
The home inspector you hire should carry out a thorough inspection of the house you wish to purchase, and make note of the following:
All minor and major defects as well as safety issues
Items that need to be serviced, repaired, or replaced
Items that make the cut as of now but need close monitoring
 A good home inspector should give you an indication about the routine maintenance you may look forward to, which can be important if you're a first-time homebuyer. In case a home's condition is not up to the mark, you may ask the seller to address the same or provide credits toward repair costs at closing. Once you buy a home, you may use the home inspection report to prioritize repairs and upgrades.
 Get the Final Mortgage Approval
Having made your offer, and with the home's inspection out of the way, you need to get your mortgage's final approval from your lender. Your lender evaluates the property, and if it's okay with the selling price, it approves the property. Your lender will want proof of home insurance at this stage. You may also expect close scrutiny of your financial records before the final approval.
Close the Deal
Closing on the sale/purchase is the last step. This typically involves a meeting with the seller or a seller's representative, your real estate agent, the lender's representative, and in some instances, a closing agent. This final step involves paperwork surrounding approving the purchase and transferring the title, as well as paying the seller. Closing costs can be up to two percent of a home's selling price.
If you can follow these tips for buying a home in 2021, consider yourself to be on the way to becoming a successful homeowner. Fortunately, professional assistance that can guide you in finding the right kind of home loan is always close at hand.