A DIY Home Inspection Guide for Homebuyers
August 5, 2023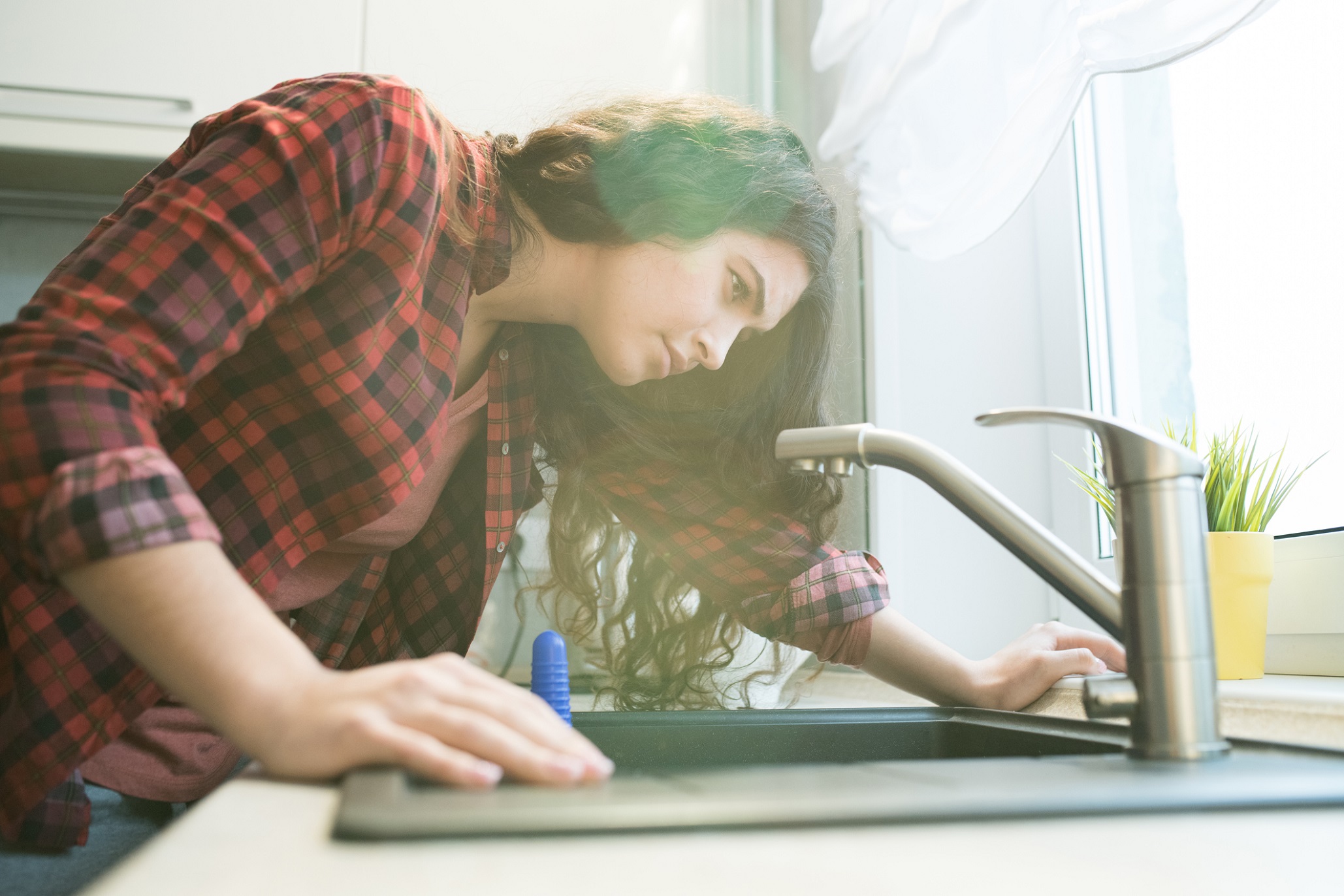 Buying a home can be an exciting yet daunting process, which is why it's best to tread with caution. If you find a house you like, carrying out an inspection on your own before making an offer is ideal as it can save you time and heartache. While perfection is typically hard to find, an inspection enables you to narrow down on a home that's in fairly good shape. This DIY home inspection guide highlights why you should go through the process and the aspects that need your attention.
Why DIY Home Inspections?
Consider this – you make an offer on a home only to find out through the home inspection report that it comes with some serious flaws. While a home inspection contingency might give you the means to back out of the offer, you would still have spent considerable time in the process, and you'll need to start over again. Carrying out a DIY home inspection before you make an offer minimizes this risk greatly.
Conducting a DIY home inspection makes it to the list of the top tips for buying a home because it gives you the means to identify existing and potential problems. With a checklist in place, you get an indication of what to look for and where, which helps simplify the process. It also helps avoid surprises in the professional inspection report you get later, because you know of some or most of the problems beforehand.
Bear in mind that while a DIY home inspection is always good, you should still opt for a professional inspection before you make the purchase. This is because a certified home inspector comes with the right training and tools that can help fill any gap you might have in your DIY inspection.
How to Do a Home Inspection Before Buying?
Carrying out a DIY home inspection tends to take time, so it's ideal that you give yourself a few hours to go through the process. The inspection requires looking at different parts of a house, from its exterior to its attic and basement.  You need to pay complete attention to the process because you don't want to miss out on any problem.
The Exterior
While most homes can withstand the elements, inclement weather conditions might affect older structures without leaving any visible signs, and this is where a professional home inspection can help.
When carrying out a DIY inspection, look for cracks in the foundation and walls. Inspect the deck and structural boards to see if there's any rot, especially at the ends. Vines on walls can be cause for concern, as can leaning stairways, bowing walls, cracked/missing siding, dislocated posts, damaged beams, and peeling/flaking paint.
If the home has a septic tank, find out how long it's been in place. Remember that tanks over 30 years old are near their end and might need replacement soon. In addition:
If there's a sprinkler system, test its water pressure and overall functioning.
Look for holes and cracks in the walkway and driveway.
See if all the outdoor lights are working.
Determine the sturdiness of the fence and look for loose boards.
Determine if the garage door works as it should (especially if it comes with a remote).
Check for dead patches in the lawn.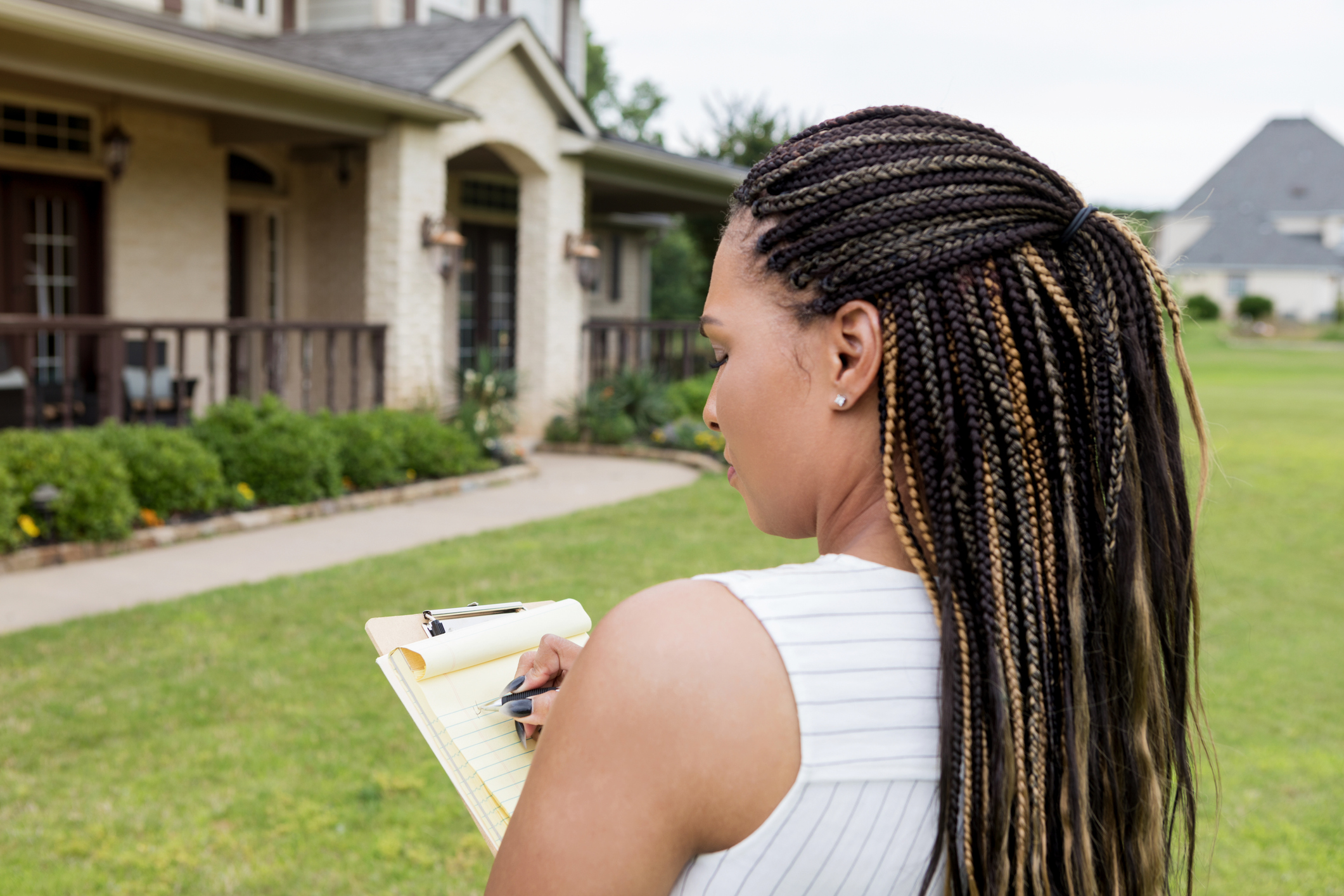 The Roof
The roof of a home is among its most important part, which is why its inspection is vital. While the roof is typically difficult to inspect on your own, and climbing it is one way to get a clear picture, you may still identify problems from the ground. For example, you can use binoculars to examine the shingles and look for cracking, cupping, and curling. Loss of texture can indicate that the shingles need replacement. Look for cracks and rust in the roof's gutters. Other causes for concern include cracked or rusty flashing, painted-over vents, and any obvious sag in the roof.
The Kitchen
When it comes to the kitchen, start by determining if there is enough storage space to meet your needs, as this is something no home inspector can gauge. Check the tiles and countertops for chips and cracks. Open and close drawers and cabinets to ensure they function properly and don't serve as obstructions. In addition:
Check if the water faucets work fine.
Look for leaks under the sink.
Check all the burners of the stove.
Turn the oven on to see if it works.
Check the condition of the refrigerator, dishwasher, microwave, and garbage disposal unit.
The Bathroom
While a certified home inspector is the best person to inspect a bathroom, you may still cover a few important points in your DIY home inspection.
Check the toilet flush.
Run water in the tub and sink to see if it drains.
Check if the tub has cracks, chips, or stains.
Look for chipped, loose, and broken tiles.
Ensure that the bathroom is well-ventilated.
Determine if there's enough storage space.
Crawlspaces, Attics, and Basements
While it's common to use these spaces for little other than storage, they feature prominently in most home inspections, all the more so because they usually don't receive the same level of attention as the rest of the home.  When inspecting any such space, keep an eye out for:
Inadequate insulation
Poor ventilation
Musty or damp smells
Water stains
Decaying wood
Cracks in the foundation
Walls and Ceilings
Check if the walls and ceilings suffer from discoloration because yellow spots are indicative of water-induced damage. Large spots might be cause for concern because they're typically a sign of leaky roofs or ice dams. Smaller spots, on the other hand, are usually a result of sweaty or leaking pipes, and might indicate significant behind-the-scenes damage.
If you find black spots on walls or ceilings, there's a good chance you're dealing with mold. While treating mold is possible, addressing the excessive moisture that results in the mold might not be easy. If you find mold in the bathroom, improving its ventilation might fix the problem. However, mold in the basement might become a recurring problem.
The presence of powdery white deposits in basements along concrete slabs and the foundation typically point to water seepage. This is also the case if you come across corroded concrete blocks or bowed walls. When examining crawl spaces, the presence of musty smells, rotting wood, and mold typically indicate moisture-related problems.
Your inspection should also cover gaps between the flooring and walls, significant cracks, peeling or flaking paint, sagging ceilings, and leaning walls.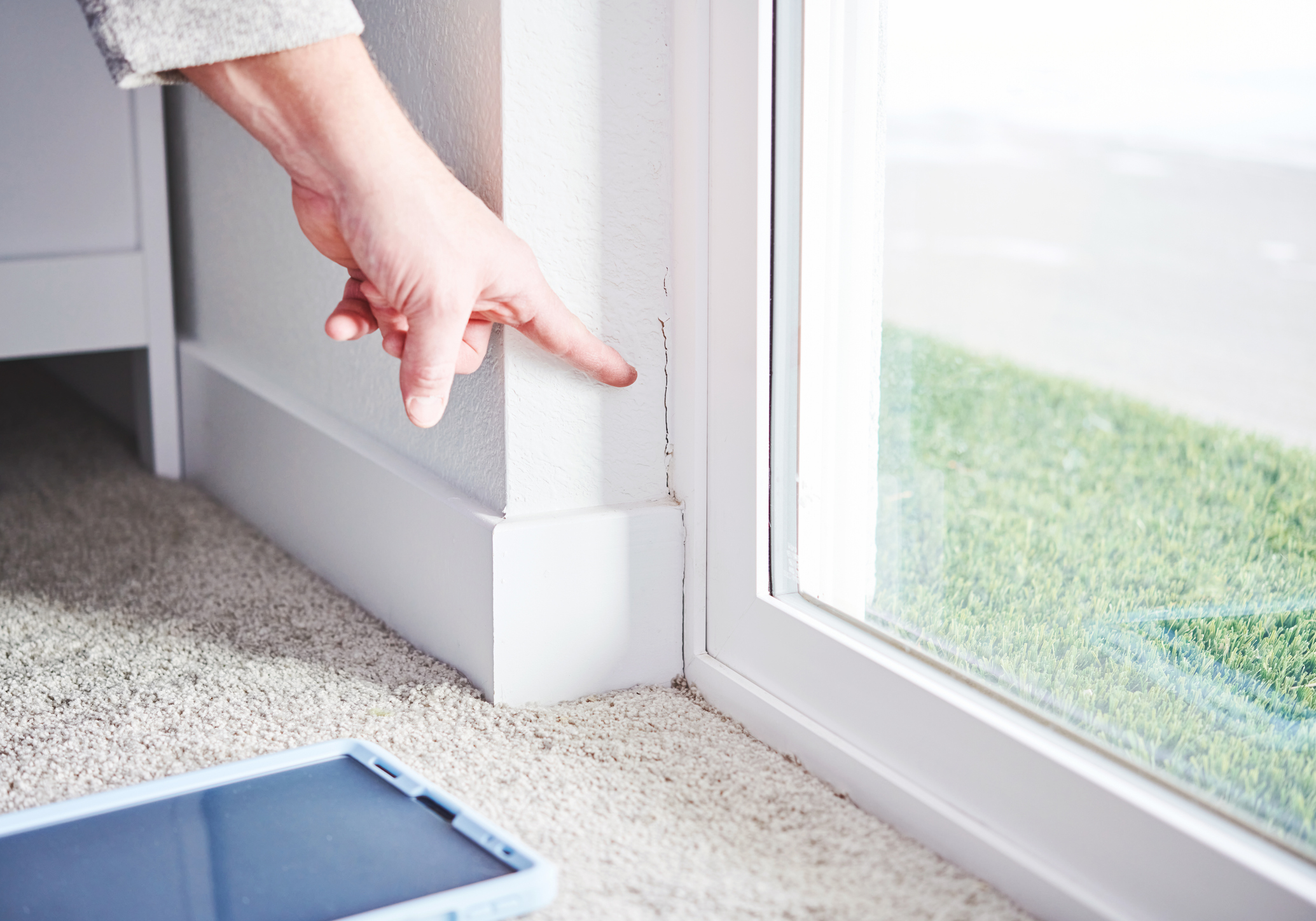 Doors, Windows, and Furnaces
Doors play a key role in keeping a home secure, which is why they make it to most DIY home inspection checklists. When inspecting doors, here's what you need to look for:
Decaying or rotting wood
Bowed frames
Trouble in opening and closing
Non-functional latches and locks
Rusted or exposed lintels
Cracked/broken glass
Missing/cracked caulk around frames and joints
Exterior doors with improper weather-stripping
If you come across fogged windows, know that replacing them is not cheap. Windows exposed to excessive condensation might indicate an under-the-weather furnace or heat exchanger. However, it might be hard to spot signs of condensation during the summer. Make sure you find out how old the furnace is and check stickers that indicate its service history. While a well-maintained furnace might last for up to 40 years, the typical lifespan ranges from 20 to 25 years.
The Plumbing
When you turn the water on in the kitchen or bathroom, determine if there's a drop in pressure after some time. Run the water for a few minutes to check if it drains quickly enough. Determine if all the drainpipes in the kitchen and bathroom go into walls, because if they run directly into the floor, there's a possibility that the drains are vented poorly. Adding a vent is not easy and requires using the services of a plumber. Other red flags you need to look out for include:
Gurgling noises coming from pipes
Leaking or rusty pipes
Unlevel or unsteady toilets
Presence of mold
A buildup of sediment in hot water tanks
Code violations
Switches and Electrical Outlets
While there are various aspects surrounding electrical fitting that you should ideally leave to a professional home inspector, there are a few problems you might be able to diagnose on your own. Use a receptacle tester for checking electrical outlets to ensure their wiring is okay. New electrical outlets might indicate a recent wiring job. If you find reverse polarity, it might indicate that a professional did not carry out the job. In addition, keep an eye out for:
Non-functioning switches and outlets
Painted outlets
Three-prong outlets without grounding
Concealed breaker boxes
Breaker box switches without labels
Exposed and uncapped live wires
What About a Professional Home Inspection?
While not necessary, you should get a certified home inspector to inspect the house you wish to purchase as this gives you a better picture of its condition. In most instances, the buyer pays for the inspection, unless a seller agrees to as part of the negotiation process.
The average cost of a home inspection varies between $281 and $402. Just how much you need to pay depends on the size of the home, its location, its age, and the checks that the inspection covers. Bear in mind that not all home inspectors cover the same elements, so it's important to find out what they'll look at during the inspection.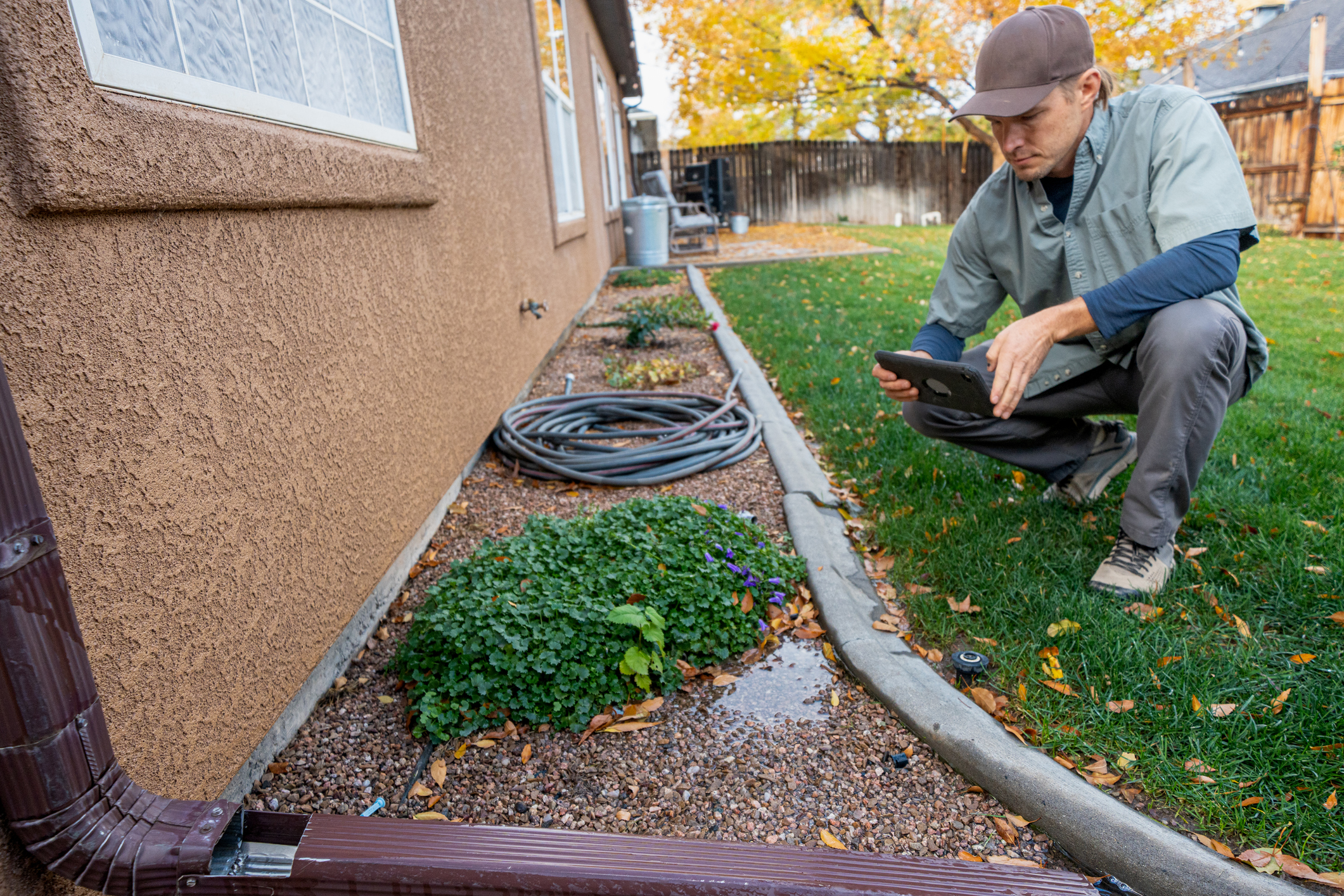 What's Home Inspection Contingency?
The contract that you draw up when you make your offer can include different contingency clauses, one of which includes home inspection contingency. This clause implies that you have the right to withdraw your offer or ask the seller to carry out repairs based on the inspection report. If you choose to withdraw the offer, you stand to get your deposit back.
If you include a home inspection contingency clause in your offer letter, you get a predetermined time period to carry out the inspection and potential follow-ups. For example, if the home has an electrical problem and the inspection report suggests getting an electrician to give it a look, you need to do what's required before the end of the given timeframe. In most instances, buyers get one to two weeks to complete the inspection.
The Most Common Problems
While just about every home comes with its own share of problems or shortcomings, some are more prevalent than others. The corresponding do-it-yourself home inspection checklist highlights the most common ones.
Structural. Foundation problems are typically expensive to fix, and there are instances when you can't fix them at all.
Roof. Older homes might have problems with their roofs, and replacing a roof costs a tidy sum.
Pest infestation. It's common for home inspectors to find pests, especially termites. This can be a problem because a full-blown infestation might even cause structural problems.
Mold. Homes in humid climates might suffer from mold, the presence of which can cause illnesses. In addition, mold can spread quickly.
Plumbing. Running toilets and leaking faucets are fairly common. While relatively easy to fix, these indicate that s home's overall upkeep is not up to the mark. Clogged drains might indicate more serious problems.
Electrical. Old homes might have outdated wiring and electrical systems that do not meet modern standards. You need to take electrical problems seriously as they could be potential fire hazards.
Conclusion
If you plan to buy a house, a DIY home inspection gives you the means to identify existing and potential problems, which, in turn, gives you an indication of whether or not to make an offer. You should ideally give yourself enough time to go through the entire home carefully, its exterior and interior alike. When it's time for a professional inspection, you may look for a certified inspector on your own or ask your mortgage provider for references.